Donna Missal Shares Emotional Live Performance Of 'Let You Let Me Down'
The track comes from Donna Missal's sophomore album 'Lighter' out now.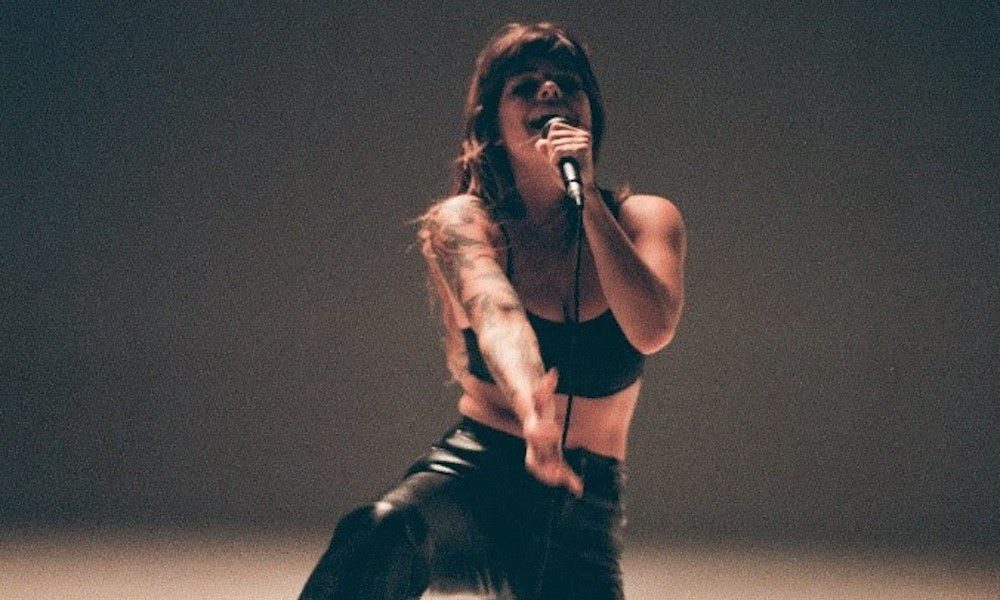 Donna Missal has shared an emotional live performance of her single "Let You Let Me Down" from her sophomore album Lighter, released July 10, 2020 via Harvest Records.
Directed by English filmmaker Rodrigo Inada, the visual component to the live rendition captures the raw emotion of the track's sonic and lyrical efforts. Set against a dark backdrop, Missal and her band perform in contrasting bright flashes of white light.
Donna Missal - Let You Let Me Down (Live)
"I reached out to Rodrigo on Instagram DM over the summer while quarantined, and asked if he would want to make something together despite my being in L.A. and him being in London," Missal explains. "The relationship through our devices became the context of the things we made together. Rodrigo directed this video over Facetime, and screen sharing in real time, while my band and I performed the song. I wanted to do something live in the absence of touring, but with the intention of reinterpreting what it meant to perform live, in a time where we can only experience it through a screen. Rodrigo really understood that."
"Let You Let Me Down" is a powerful pop-rock ballad that flips the script from the role the other party played in a breakup, to how its possible for someone to be complicit in their own relationship downfall.
"I got to a point in writing the album that I had said everything I wanted to say about someone else f_____g up. I wanted to talk about the role I played in letting something consume me and burn me down." Missal said. "In 'Let You Let Me Down,' I'm addressing that I need to change too, so I don't rebuild myself the same way but come back from it stronger and better."
Missal recently performed a stripped-back version of "Let You Let Me Down" as part of a six-track one-take set for her Capitol Cuts sessions presented by Capitol Music Group.
Her performance also included live versions of Lighter cuts "Hurt By You," "Who Loves You," "Best Friend," "Just Like You" and "How Does It Feel."
Lighter is available now and can be bought here.