Donna Summer's Outfits, Possessions, And More To Be Auctioned By Christie's
The auction is set for June 15-29.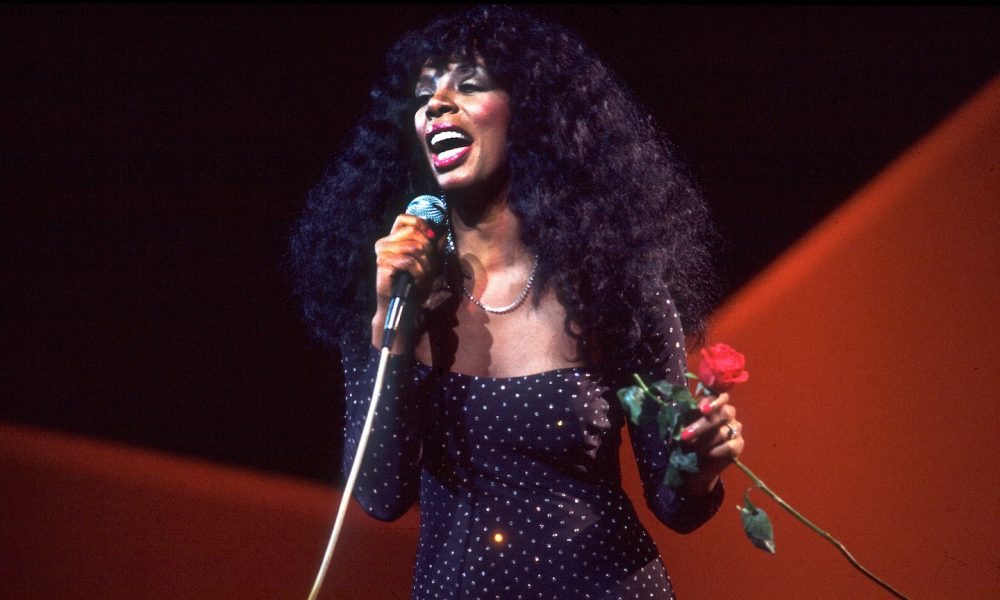 Donna Summer's possessions, including dresses, annotated lyrics, awards, and paintings, will go on sale on June 15 in an online auction through Christie's.
From Christie's website: "The Collection of Donna Summer showcases the ascent of this legendary star through essential memorabilia, including her numerous RIAA gold 45's, handwritten lyrics, and iconic performance outfits from around the world. The collection also offers an intimate glimpse into her personal life through candid Polaroids taken at home and during her travels, as well as several of her evocative paintings, which she treasured as a favorite pastime.
"Bidding for the collection will be open from 15-29 June. A portion of the proceeds will be donated to St. Jude Children's Hospital, the Save the Music Foundation, and the Elton John AIDS Foundation—charitable organizations that were dear to Donna Summer during her lifetime and continue to hold significance for her family today."
It's been a very exciting time for Donna Summer devotees. Love To Love You, Donna Summer premiered on May 20 on HBO Max.
The film opens with an extreme close-up of her doe-like eyes, singing orgasmically to the song that would define her career, "Love To Love You Baby," but this is just one version of Donna Summer that's known to the public. "I have a secret life," she admits in a voiceover, "How many roles do I play in my own life?" That essential question is answered in a new revelatory documentary.
Co-directed by Summer's daughter Brooklyn Sudano along with Oscar-and-Emmy-winning documentarian Roger Ross Williams, Love To Love You, Donna Summer is hardly the hedonistic tale of the Queen of Disco, but instead, an intimate and tender portrait of a singular artist, a pioneering female performer, and a mother.
Apart from one brief narration by Elton John, the film doesn't rely on famous talking heads but instead utilizes personal interviews with her family and friends to tell Summer's story before her tragic passing in 2012. Along with some incredible archival performances, the documentary lets Summer narrate her own story, with a wealth of personal home movies, behind-the-scenes tour footage, and voiceover narration to showcase Summer's formidable abilities as a singer, performer, and songwriter.