Donna Summer's 'She Works Hard For The Money' Album Gets Expanded Digital Release
The new edition coincides with Women's History Month, and begins UMe's celebration of what would have been Summer's upcoming 75th birthday.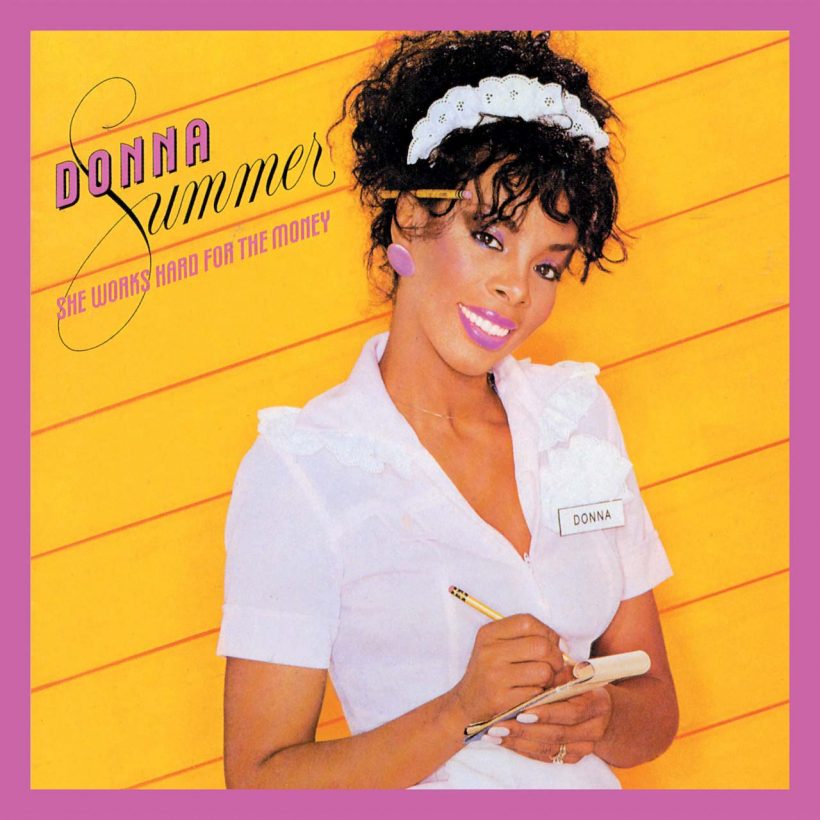 Mercury/UMe has today (3) released a digital-only, 40th anniversary deluxe edition of Donna Summer's 1983 album She Works Hard For The Money.
Shop the best of Donna Summer's discography on vinyl.
Now featuring 13 tracks, it comprises the original nine-song release plus four bonus tracks, two of them club mixes and two instrumental tracks. None of the bonus tracks have been previously available for digital download or streaming.
The new edition arrives to coincide with Women's History Month, and begins UMe's celebration of what would have been Summer's upcoming 75th birthday, on New Year's Eve, 2023. It also complements the forthcoming HBO Original documentary Love To Love You, Donna Summer. The film is directed by Oscar- and Emmy-winning filmmaker Roger Ross Williams, known for such work as Life Animated, HBO's The Apollo, and by Brooklyn Sudano, Donna's daughter.
The film is a deeply personal portrait of Summer both on and off stage, with many photographs and unseen home video footage, often shot by the star herself. It shines a light on the full range of her artistry, from songwriting to painting, and portrays the highs and lows of her life as an international star. It had its international premiere last month at the Berlinale (the Berlin Film Festival) and will premiere in the US at SXSW on March 11. It will then debut on HBO/HBO Max in May 2023.
She Works Hard For The Money was Summer's 11th studio album, coming after her self-titled album of 1982, which was produced by Quincy Jones. The typically versatile new set, overseen by Michael Omartian (Whitney Houston, Christopher Cross), moved confidently between pop, rock, soul, R&B, dance, and gospel, with Summer co-writing all nine tracks.
Donna Summer - She Works Hard For The Money
The empowering title song, a US R&B No.1, became an anthem for working women worldwide, receiving a Grammy nomination for Best Female Pop Vocal Performance. It now features a newly-remastered edition of the original music video. The reggae-flavored hit single "Unconditional Love," another Top 10 R&B success, featured guests Musical Youth, while the ballad "Love Has A Mind Of Its Own," Summer duetted with noted gospel singer Matthew Ward.
The album was certified gold by the RIAA, peaking at No. 9 on the US Billboard 200 and reaching the Top 10 in Sweden, Finland, and the Netherlands. It also won Summer a Grammy for Best Inspirational Performance for "He's A Rebel." Modern audiences and fans of the Netflix series Stranger Things will recognize "I Do Believe (I Fell In Love)" from its prominent use in the show in 2017.
Buy or stream the expanded digital edition of She Works Hard For The Money.