Dora Jar Ushers In The Fall With Haunting Single 'Spell'
''Spell is a song about the feeling of calm before the storm,' says Dora Jar.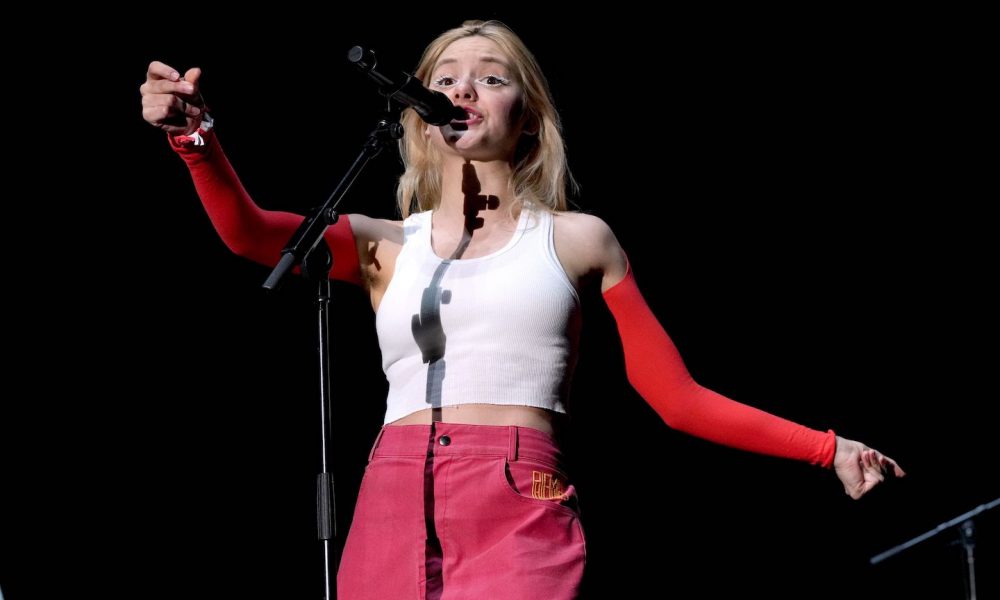 Dora Jar is back with a haunting, tender new single and video for "Spell," inspired by nature's constant change.
On "Spell," Dora's airy, celestial vocals glide like autumn leaves on a windy day over delicate guitar strums and wispy melodies. "Memory whispering, you were there listening/ Ear pressed to the door, Spying/ Let me in Magdalene I was always the one/ You would toss to the wind/ Put a spell on my eyes/ Now you're all over, hello again," she sings on the moody track.
Dora Jar - Spell (Official Music Video)
Dora shares, "'Spell' is a song about the feeling of calm before the storm, a pensive reflection and anticipation of change, a wish for a deeper understanding of nature, and a yearning to know my role within the ebb and flow. I usually get seasonal depression in October, which is also my sister's and my birth month, so I wanted to release it as a gift to honor the melancholy of transition."
"Spell" comes with an official video directed by Dora's trusted creative collaborator Erica Snyder ("Multiply," "Did I Get It Wrong," "It's Random," "Quiver") that takes us down the enchanted train of seasonal transition. Developed from Dora's own drawings, the video finds Dora reflective and ethereal in nature, and brought to life through special VFX. It's delicate and deep, allowing Dora the opportunity to explore so much of the beauty in her season of birth.
Produced by Dora and apob, a collaborator she began working with on her celebrated debut EP Digital Meadow, with additional production from Jeremy Freedman of The Neighbourhood who worked on her second EP comfortably in pain, "Spell" continues a career-defining year for Dora.
Over the course of 2022, she blessed fans with alluring singles "Bumblebee" and "Bump," joined Billie Eilish for the Happier Than Ever World Tour in Australia and New Zealand, and announced her first North American headline tour set to launch in Atlanta November 3. In September, Dora performed a stirring live rendition of "Bump" on The Late Show with Stephen Colbert's Late Show Me Music
This month, Dora partnered with LEGO to build a brick creation of her own and will perform at LEGO Lates event series in New York City on Thursday, October 20, alongside Skip Marley.