EARTHGANG Recruit Denzel Curry To Preside Over Their Funeral In 'Die Today' Video
The track signaled their first release under a new partnership with UnitedMasters.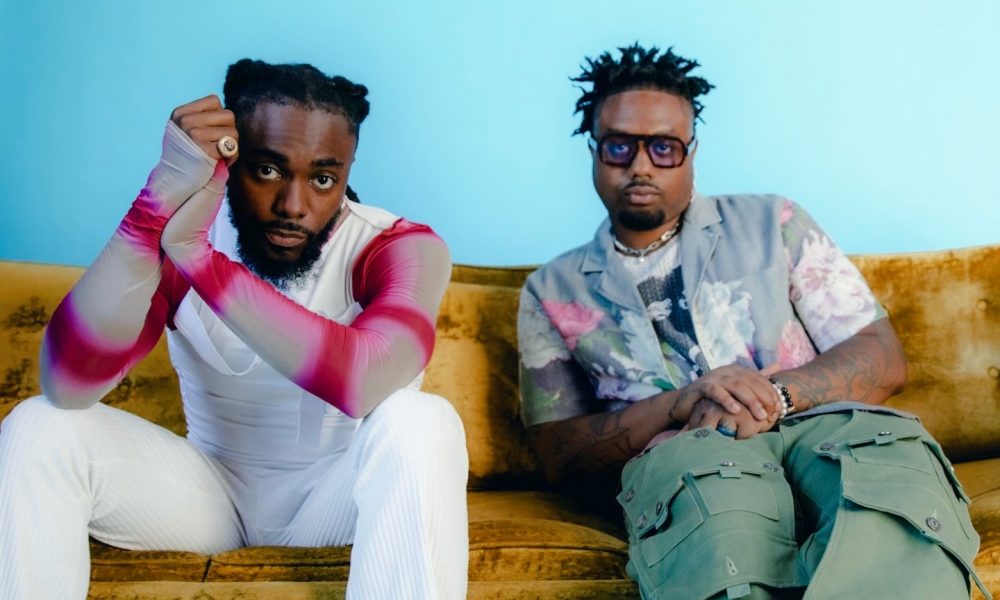 EARTHGANG have shared a new track entitled "Die Today," their first release under a new partnership with UnitedMasters.
In the video, they recruit Denzel Curry to preside over their funeral. Curry roasts them on their sense of style, and the visual also features news clips from reporters sharing the news. Of course, Instagram tributes from celebs like pour through, and the song goes to No.1. Check out the hilarious clip below.
The duo of WowGr8 and Olu have been on a hot streak with the videos of late. Last month, they shared a Water Boy-inspired single and video entitled "Bobby Boucher." Shortly after it was released, EARTHGANG received a seal of approval from the Water Boy himself, Adam Sandler.
Sandler took to Twitter to shout out the video. "Yo, Earthgang! Singing along with you! Love, Bobby B," wrote the famous actor and comedian. Check out the visual below.
WowGr8 of the group screenshot the compliment, then reposted it to their personal Instagram page, writing, "Holy s__t. Holy s__t. Holy s__t. This is one of the best things that could happen for this video! EarthGang's 'Bobby Boucher' video is out now! I can't believe Adam Sandler saw this! I studied him intently for the treatment and execution of this video."
On the track, references to the movie abound. For instance, at one point, they rap, "Playin' roulette like Bobby Boucher/ Wa-wa-water on a Tuesday for all this D'Ussé."
Last year, the Atlanta duo released a deluxe version of their critically acclaimed record, Ghetto Gods. Featuring five additional tracks ranging from remixes, new songs, and reimagined versions of album favorites, Ghetto Gods (Deluxe) brings along friends Wiz Khalifa, Curren$y, Smino, and Blxckie to add their flair to the songs.
The duo embarked on an exciting initiative to promote their 2022 album. They partnered with music discovery platform Pigeons & Planes to hand select a hometown hero in each city on the tour for a chance to open for the Atlanta duo.