Watch EARTHGANG Cruise Through The Night In 'Strong Friends' Music Video
The song appears on their latest album 'Ghetto Gods'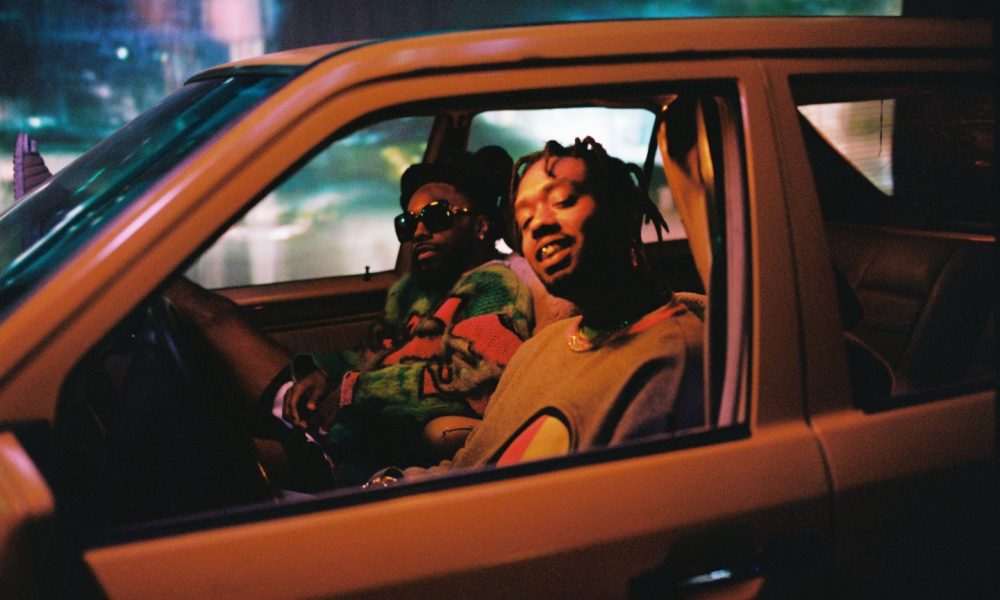 EARTHGANG have shared the second entry into their latest video series Ghetto Gods Shows, following up the Atlanta hip-hop duo's snapshot-sharing "American Horror Story" with a cruising car ride through the night in the more contained "Strong Friends" visual.
Speaking of "Strong Friends," Olu told Rolling Stone: "It's really just talking about the ability and the strength to open up and to be honest, no matter what anybody says or how they respond to your truth. It's an unburdening of yourself."
EARTHGANG - STRONG FRIENDS (Official Music Video)
The video ends with a scene setting the stage for the next Ghetto Gods Shows installation. The duo shared episode two with a pertinent reminder: "Check in on your strong friends."
Both releases appear on EARTHGANG's fourth studio album Ghetto Gods, shared back in February to critical acclaim on the fronts of its cultural representation as well as its musical innovation – and both shine a spotlight on the neighborhoods that shaped EARTHGANG's Olu and WowGr8.
"We know where we're from," Olu said. "We see the effect the pandemic has had on our neighborhoods. But we also see the beauty and the ingenuity and creativity that people have been able to foster from this."
Ghetto Gods was largely guided by the energy emitted by the duo's audience at previous live shows. Beginning in April, EARTHGANG will embark on their massive 59-date Biodeghettable tour of North America and Europe. The expansive trek will begin in the states officially on April 20 with a show in Portland, Oregon and span through June 17 with a closing hometown show in Atlanta. Along the way, they'll make a few festival appearances, too.
In November, the duo will head over to Europe where they'll perform shows in Milan, Amsterdam, Manchester, Paris, Frankfurt, Prague, Copenhagen, Stockholm, Berlin, and more. Ticket information can be found on the official EARTHGANG website.