Easy Life Release New Demo, 'See You Later Maybe Never'
The new songs follow the band's recent 'Junk Food' mixtape, released back at the start of January.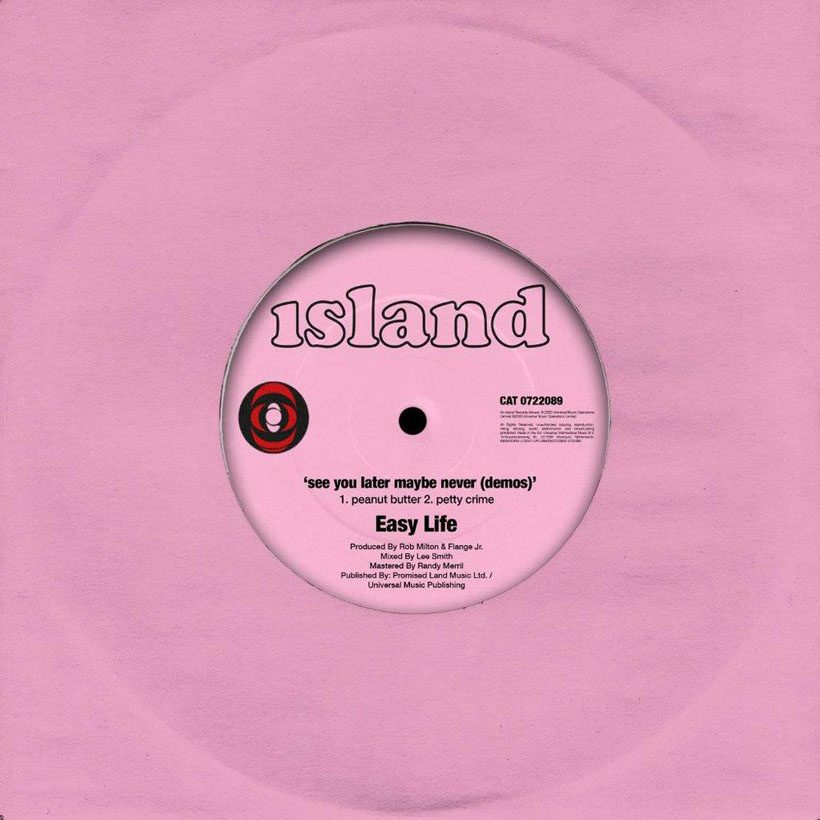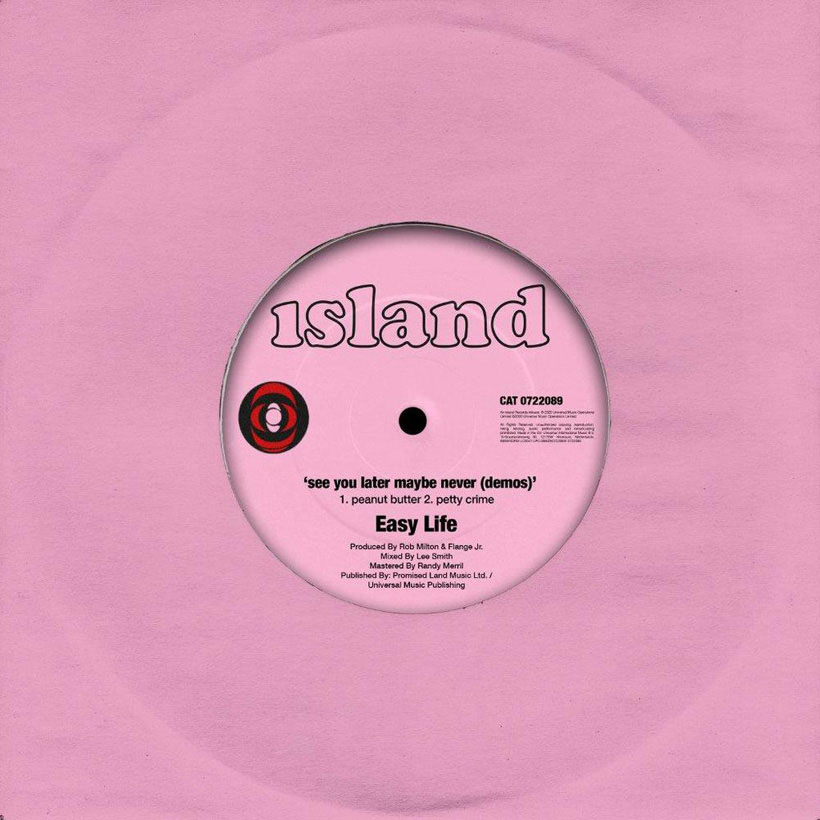 Easy Life have issued a new demo release titled 'See You Later Maybe Never'. It features two new songs, 'Peanut Butter' and 'Petty Crime', which were created during (and for) lockdown. You can check 'Peanut Butter' out below.
easy life - peanut butter (lockdown version)
The new songs follow the band's recent 'Junk Food' mixtape, released back at the start of January. That release attracted widespread acclaim with the NME writing: "The Leicester band relay globetrotting antics over inventive indie-jazz. They're poised for the stardom in 2020.
"There's little to prevent Easy Life from becoming Britain's next big band, from transcending cult word-of-mouth status to become a genuine phenomenon. They've got the tunes, the killer live show and a welcoming sense of community. Watch out, Metallica, the Masters of Pop Hits are ready to book the flamethrowers soon."
Following the release of the mixtape, Easy Life won Best New British Act at the NME Awards 2020 in London back in February. The band celebrated their victory with a unique acceptance speech that saw frontman Murray Matravers playing a spot of Maroon 5 karaoke.
"We were in the studio today and our producer was like 'Have you got a speech?' and we said obviously not," Matravers said. "Then on the train here we were singing Maroon 5 and he said 'Just do that!'"
Formed by Murray Matravers in 2017, Easy Life released their first single 'Pockets' via Chess Club Records in November that same year and subsequently signed to Island Records to release their debut mixtape 'Creature Habits' in April 2018. In 2019, the band released their second mixtape 'Spaceships' containing the single 'Sunday' ahead of their first trip to the USA, playing South by Southwest and a sold out UK tour.
Debuting as Annie Mac's 'Hottest Record' on BBC Radio 1 on 16 July 2019, the band released the single 'Earth' alongside a video commentating on environmental issues, shot at a plastic recycling plant in Morocco.
Listen to 'See You Later Maybe Never' On Apple Music and Spotify.
Format:
UK English