Easy Life Shares 'Ocean View' Ahead Of Debut Album 'Life's A Beach'
The album arrives on May 28 and the band will be taking it on the road later this year.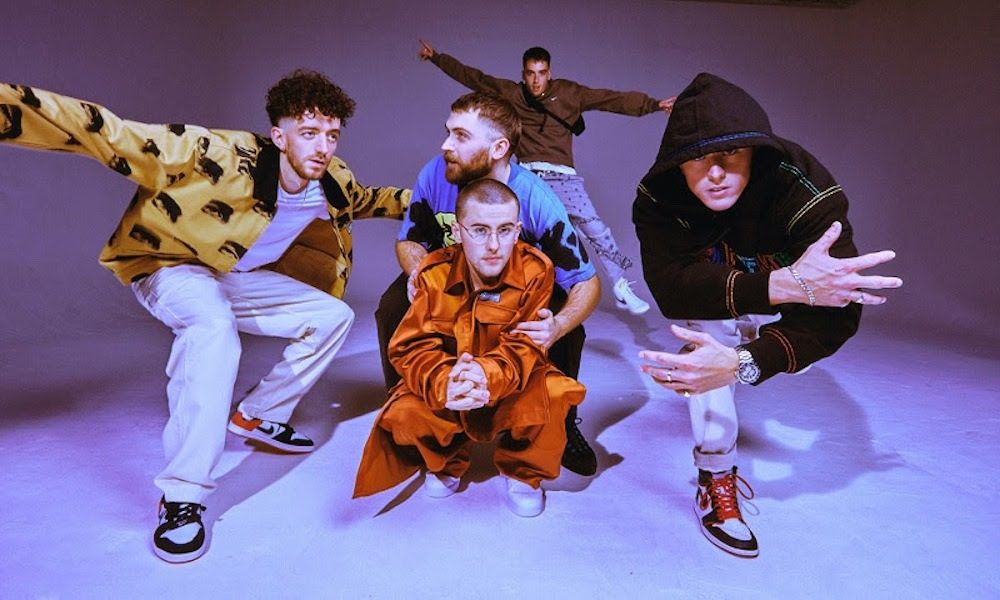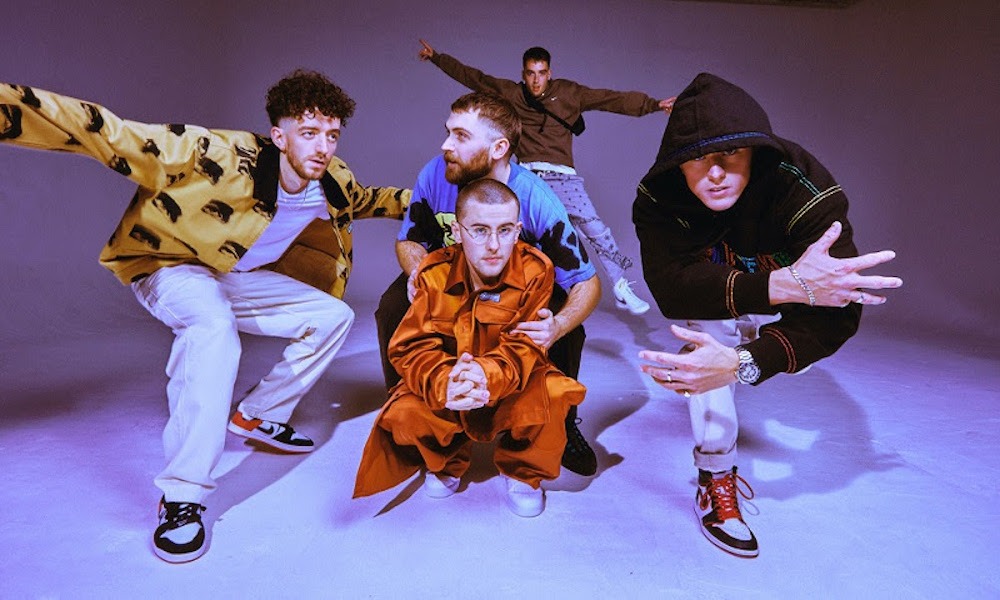 English alternative band Easy Life has shared "Ocean View" from their debut album Life's A Beach, out May 28 via Island Records. The single arrives with a music video directed by Greg Barth that depicts a beach date that ends in disaster and handcuffs.
"With great anticipation comes great disappointment," frontman Murray Matravers said in a statement about the song. "'Ocean View' is the feeling of taking your mate/lover out on a wild trip to the seaside and finding out the whole trip is massively underwhelming, and they don't even enjoy trips to the beach."
"Ocean View" tells this story lyrically through a hyper-detailed narrative form, and visually through the music video's insight into Matraver's date with a goldfish, who happens to be a recurrent character in the Life's A Beach universe.
When the scene of a sunset on the beach turns out to be a fake backdrop on a crime scene with a smoking car and a neighbor pinned to the ground by a shattered piece of a fence, Matraver finds himself going from police custody to a hospital where he'll likely be treated for the piece of metal sticking out of the top of his head.
Life's A Beach will feature "Ocean View" as well as previously released singles "Skeletons," "Daydreams," "Have a Great Day" and "A Message to Myself." Of the album, Matraver has said: "It's a record that wishes it was anywhere else but here yet at the same time fixates on a dreary middle England existence."
Made up of Matravers, Oliver Cassidy, Sam Hewitt, Lewis Alexander Berry, and Jordan Birtles, Easy Life first began creating a buzz with the release of their debut mixtape Creature Habits in 2018. Named Best New British Act at the 2020 NME Awards, the band has been building up anticipation for their debut project for years now. Luckily, the wait is almost over.
Easy Life will be taking the album on the road on tour with a record store stretch starting in August 2021 and then again on their own headlining U.K. and European tour kicking off in January 2022.
Life's a Beach is out May 28 and available for pre-order now. View the full tracklist below.
1. 'a message to myself'
2. 'have a great day'
3. 'ocean view'
4. 'skeletons'
5. 'daydreams'
6. 'life's a beach (interlude)'
7. 'living strange'
8. 'compliments'
9. 'lifeboat'
10. 'nightmares'
11. 'homesickness'
12. 'music to walk home to'