Eddie Vedder, Brittany Howard Among Performers At Virtual Tibet House Benefit
The February 17 concert will also feature Angélique Kidjo, Valerie June, and Phoebe Bridgers.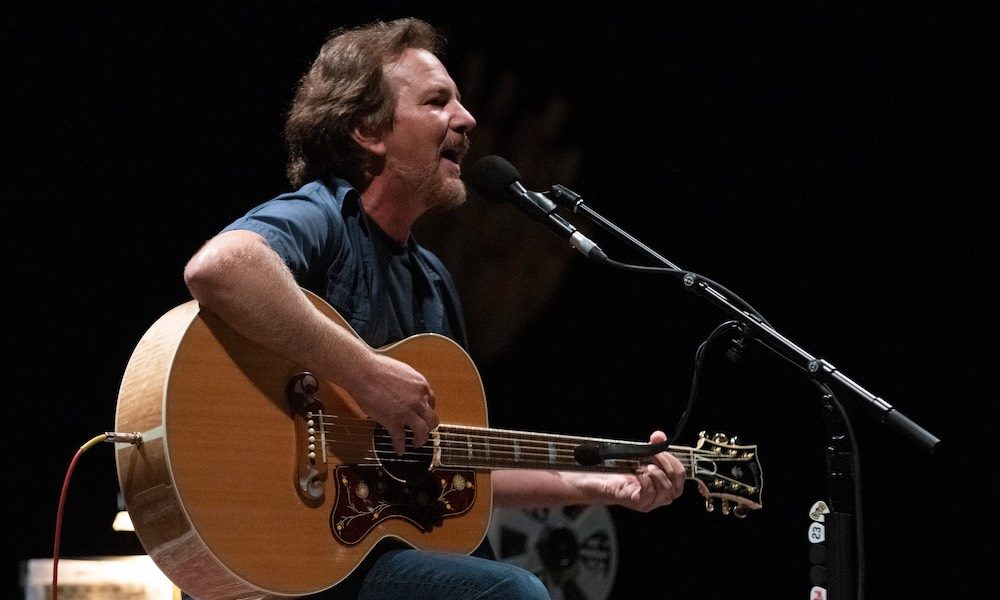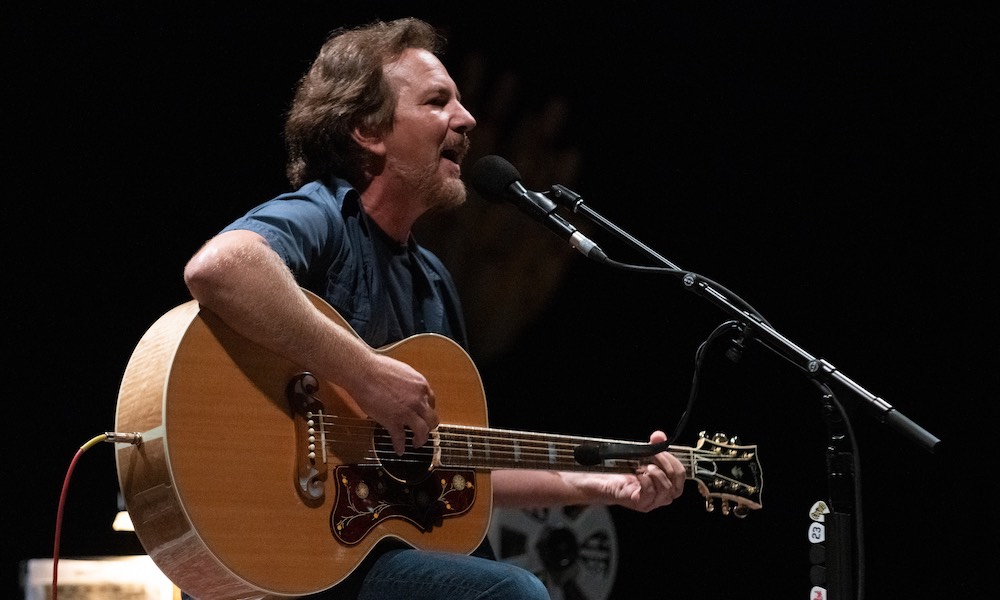 An impressive line-up of performers has been announced for the 34th annual Tibet House Benefit Concert, including Eddie Vedder, Brittany Howard, Angélique Kidjo, and Valerie June.
While past years' festivities have taken place at Carnegie Hall, the February 17 concert will be virtual, amid the ongoing pandemic. The participating talent, however, will be just as exciting, thanks to composer Philip Glass, who returned as the event's artistic director. Other participating artists include Laurie Anderson, Phoebe Bridgers, Tenzin Choegyal, and Rubin Kodheli, with additional talent to be announced shortly. The Dalai Lama will open the program with a recorded video message.
A variety of ticket packages are available for the celebratory concert, which takes place on the Tibetan New Year. All proceeds benefit the Tibet House US, a non-profit center based in New York, that is dedicated to preserving – and educating others – about Tibetan culture.
Eddie Vedder, meanwhile, recently dropped a selection of solo tunes in his six-track Matter of Time bundle. The Pearl Jam frontman originally recorded the title track and its accompanying B-side as part of Venture Into Cures, a star-studded live-stream event to support the EB Research Partnership. The non-profit, founded by Vedder and his wife Jill, raises funds to find a cure for Epidermolysis Bullosa, a genetic disorder that affects 500,000 people worldwide and currently has no known cure.
The expanded bundle also includes four acoustic tracks that Vedder recorded during the year.
Earlier in 2020, Pearl Jam released Gigaton, their eleventh studio album, and first full-length in seven years. It was well worth the wait. Fans embraced Gigaton, which topped the Billboard Rock Albums Chart and landed in the Billboard 200's Top 5. The album also appeared in several year-end round-ups, including those by Mojo, Consequence of Sound, and Spin, who called Gigaton Pearl Jam's "best album since the late 90s," adding, "Gigaton has a little something for everyone. It's a complex, dynamic album full of earnest emotion and subtle humor."
Listen to the best of Pearl Jam on Apple Music and Spotify.