Elton John Shortlisted For 'Best Original Song' Oscars For 'Rocketman' And 'The Lion King' Songs
John Williams and Randy Newman are also among the semi-finalists in those categories for the 92nd annual Academy Awards.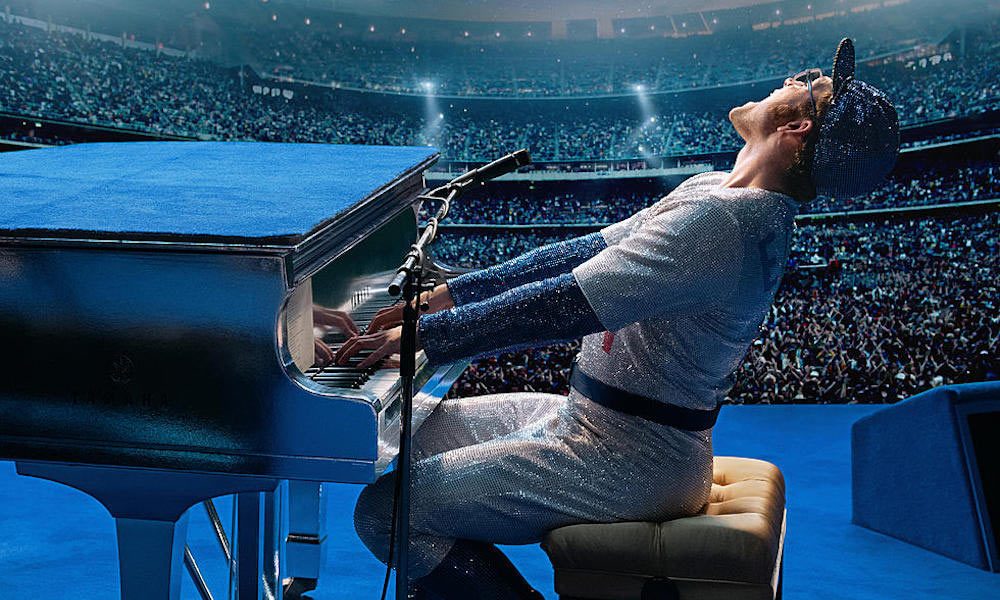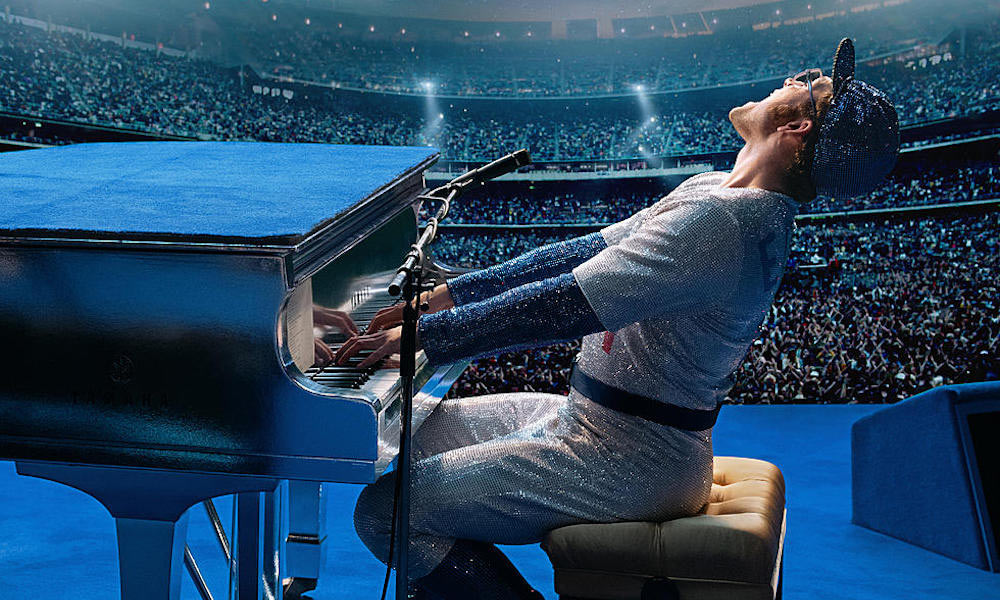 Elton John has been shortlisted in the Oscars' 'Best Original Song' category for both '(I'm Gonna) Love Me Again' from Rocketman – which he co-wrote with Bernie Taupin – and also for 'Never Too Late' from The Lion King (a co-write with Tim Rice). If both songs are nominated, John will be the first songwriter with two songs from different films nominated in the same year since Lionel Richie 34 years ago. Richie won for 'Say You Say Me' from White Nights and was also nominated for co-writing 'Miss Celie's Blues (Sister)' from The Color Purple.
'Never Too Late' is competing for a Best Original Song nomination with another song from The Lion King —'Spirit,' which Beyoncé Knowles-Carter co-wrote with Timothy McKenzie and Ilya Salmanzadeh. The Lion King is this year's only film with two shortlisted songs. If both of these songs are nominated, it will mark the first time that two songs from the same film that were written by different writers (or entirely different teams of writers) have been nominated since two songs from 2003's Cold Mountain made the final ballot. Sting wrote 'You Will Be My Ain True Love'; T-Bone Burnett and Elvis Costello wrote 'Scarlet Tide.'
Elton John, Taron Egerton - (I'm Gonna) Love Me Again
Elsewhere, Randy Newman has both a song and a score listed among the 15 semi-finalists in those categories for the 92nd annual Academy Awards. Newman is shortlisted for best original score for Marriage Story; for best original song for 'I Can't Let You Throw Yourself Away' from Toy Story 4. Newman has been nominated in the latter category with a song from each of the first three Toy Story films. His hopes of keeping his perfect record intact are still alive.
But 'Beautiful Ghosts,' which Taylor Swift and Andrew Lloyd-Webber co-wrote for Cats, failed to make the list of 15 semi-finalists for Best Original Song. The song received a Golden Globe nomination last week.  It's the only Globe nominee for song or score that failed to make the Oscar shortlists.
Additionally, Cynthia Erivo is shortlisted with a song she co-wrote for Harriet. If she wins, she's an EGOT. John Williams has a chance to extend his record with a 47th scoring nomination with Star Wars: The Rise of Skywalker. Randy Newman and his cousin Thomas Newman could be competing in that same category—best original score.
The rest of the Oscars are set to be announced in January. Visit the Academy Awards official website for further information.
Listen to the Best of Elton John on Apple Music and Spotify.
Format:
UK English