Elton John, Queen Among The Biggest-Selling Album Artists In The UK In 2021
Adele's double-platinum '30' was officially the biggest-selling album of 2021 with sales of 600,056 units.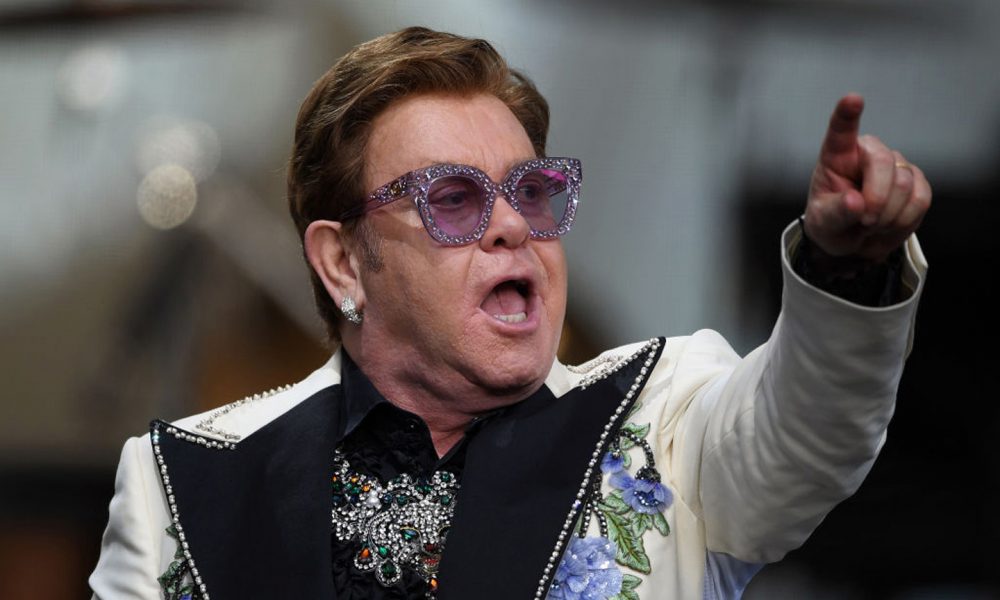 Elton John, Queen, Adele and Ed Sheeran were among the biggest-selling album artists in the UK during 2021, according to the Official Charts Company.
Adele's double-platinum 30 (Columbia) was officially the biggest-selling album of 2021 with sales of 600,056 (including 98,093 from streams). UK artists – Adele, Ed Sheeran (two entries), Dua Lipa, Dave, Elton John, Queen and Fleetwood Mac – accounted for eight of the year's top 10 albums.
The report revealed that recorded music consumption in the UK increased by 2.5% year-on-year in 2021, with 159.3 million albums or their equivalent either streamed or purchased across all formats.
The Album Equivalent Streams (AES) figure covering sales and streams reported by the BPI, based on Official Charts Company data, was up on the 155.4m albums equivalent figure in 2020 (a 53-week year compared to 52 weeks in 2021, which will have had a slight impact on this year's result). It represents a seventh consecutive year of growth.
During 2021, consumption was powered by streaming, comprising more than 147 billion individual audio streams, which represents an equivalent of 132.4 million streamed albums (up 5.7% year-on-year). In June 2021 the OCC registered the first week when audio streams topped the three billion mark – a feat since repeated three times in December.
Streaming now accounts for 83.1% of the recorded music market in unit terms. The label revenue figures will follow later this year.
While physical sales were dominant in the year's top three sellers by Adele, Ed Sheeran and ABBA (whose comeback LP Voyage was the biggest-selling vinyl release), streaming was the main contribution towards the OCC sales totals for the majority of the year's overall Top 20, including Olivia Rodrigo's Sour at No.4 (395,323 sales – 82.9% from streams). Nevertheless, for 40 chart weeks in 2021, physical units accounted for over half of chart-eligible sales of the No.1 artist album.
In 2021, nearly 2,000 artists (1,918) were streamed over 10 million times in the UK (excluding global streams). This compares with 1,798 in 2020 and 1,537 in 2019, up a quarter in two years.
All of the Top 10 streaming artists in 2021 achieved over half a billion UK streams, while well over half of the Top 100 artists achieved over 200 million streams. According to the BPI, a track needs to achieve over 1.4m audio streams in a single week just to break into the Top 40.
Geoff Taylor, chief executive BPI, BRIT Awards & Mercury Prize, said: "As our lives continue to be disrupted, the past 12 months have reminded us again of the important role that recorded music plays in our lives. At the same time, the rise of streaming has empowered more artists than ever – from all backgrounds and eras – to build new fanbases around the world and to forge successful careers in music, while record labels have continued to provide the investment and support needed for British talent to thrive and reach a truly global audience."
In addition to the streaming market, there were over 14 million CDs and more than five million vinyl LPs purchased in 2021.
As previewed by the BPI last month, the decline in CD sales is slowing, in part thanks to those huge Q4 releases from Adele, Ed Sheeran and ABBA, alongside successful physical campaigns from acts including Dave, Coldplay and KSI. The format was down just 10.5% last year to 14.4m.
Despite supply and production challenges, vinyl sales increased by 10.6% to 5.3m units – the 14th year of consecutive growth. The audio cassette revival continued too – sales increased by 19% to 185,000 copies – as a further indication that the collectible appeal of physical formats can be a complement to streaming.
Drew Hill, MD Proper Music Distribution, said: "It's been an incredible year for CDs, vinyl and cassettes as they continued to drive albums up the charts. This year, nearly 90% of unique No.1 albums hit the top spot off the back of a physical sales majority, with some hugely impressive numbers from the likes of Adele, whose new album maintained its chart lead with an increasing physical majority share, and ABBA, who claimed the title of fastest-selling vinyl of the century. It's further proof that in this golden era of choice, music fans really cherish an album they can hold!"