Elvis Presley Drummer DJ Fontana Dies At 87
The celebrated Rock and Roll Hall of Fame drummer played on classics such as 'Blue Suede Shoes', 'Jailhouse Rock' and 'Hound Dog'.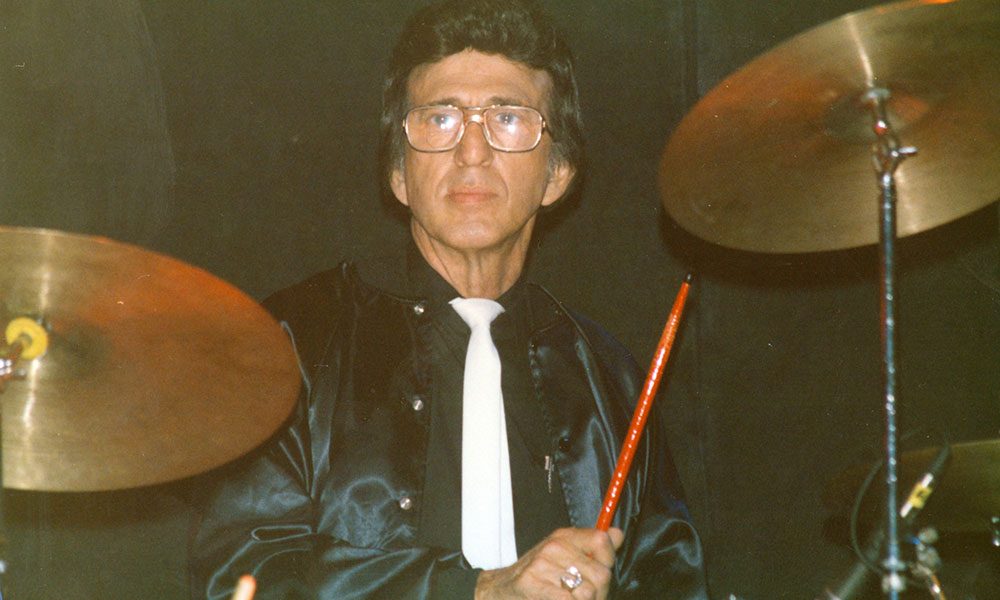 Dominic Joseph 'DJ' Fontana, the long-time drummer for Elvis Presley who helped pioneer the backbeat swing of rock and roll, died on Wednesday, 13 June, according to reports in The Tennessean. He was 87 years of age.
Fontana's son David announced the drummer's death on his Facebook page, writing: "My Dad passed away in his sleep at 9:33 tonight. He was very comfortable with no pain. I will post more tomorrow when I have more information. We ask for privacy at this time. Thank you for your love and prayers."
Fontana played with Presley for 14 years, accompanying him on over 460 cuts for RCA including rock and roll standards like 'Blue Suede Shoes,' 'Heartbreak Hotel,' 'Hound Dog' and 'Jailhouse Rock.' Fontana was with Elvis during his landmark appearance on The Ed Sullivan Show in 1956, as well as his legendary '68 Comeback Special.
Dominic Joseph Fontana was born on 15 Mar 1931 in Shreveport, Louisiana. He began playing drums in high school and taught himself to play by listening to big band records. He was hired to be the house drummer for the Louisiana Hayride in 1953, and spent his Saturday nights backing country artists like Webb Pierce and Faron Young.
Fontana met Presley at the Hayride in late 1954: "They sent Elvis' records from Memphis. I thought the sound was really incredible," he told The Tennessean in 1984. "It was really different…When Elvis, (guitarist) Scotty Moore and (bassist) Bill Black came down as a trio, Scotty approached me about drumming with them. We ran through about two or three songs backstage, including 'That's All Right, Mama.' "
The musicians hit it off, and it wasn't long before Fontana was touring and recording with them. He spent 14 years with Presley on stage, in the studio and on set — he appeared in several Presley films, including G.I Blues, King Creole, Jailhouse Rock and Loving You.
Fontana moved to Nashville in the '60s and became an in-demand session musician. When Ringo Starr came to Nashville in 1970 to make country album Beaucoups Of Blues, Fontana and other session musicians spent three days with the Beatle at Music City Recorders while, wrote The Tennessean's Eugene Wyat:, "a modest platoon of Beatle fans, mostly female, patrolled the street outside."
In the late 1990s, Fontana and Scotty Moore reunited for the album All The King's Men, which featured top-notch musical guests, among them Keith Richards, Levon Helm and Joe Ely. In 2009, he was inducted into the Rock and Roll Hall of Fame.
Explore Our Elvis Presley Artist Page.
Format:
UK English