Eminem's 'The Slim Shady LP' Surpasses One Billion Spotify Streams
Eminem also set a record by having 11 albums break one billion streams on Spotify.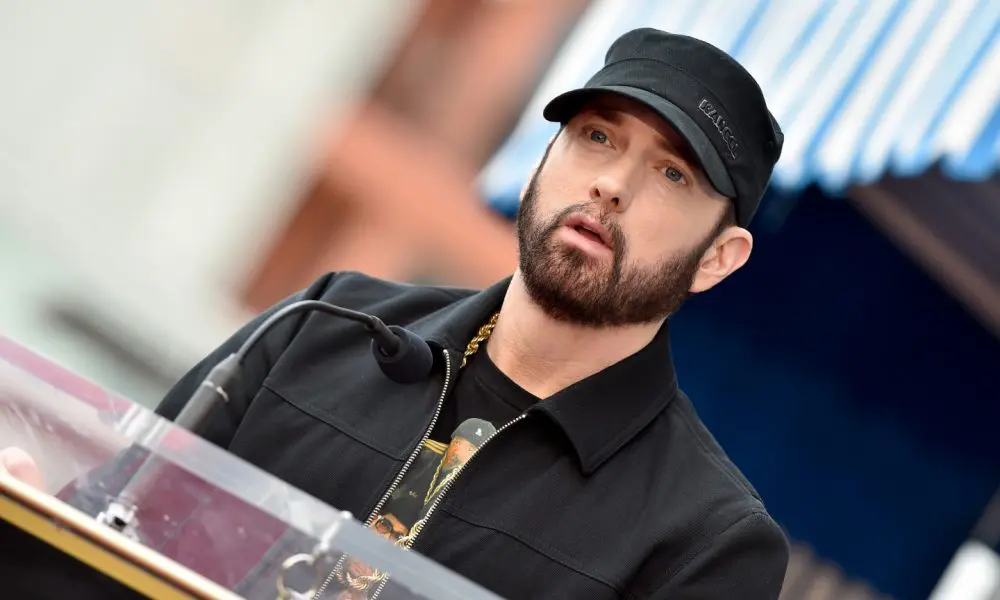 Eminem's seminal 1999 album, The Slim Shady LP has racked up over a billion streams on Spotify, breaking a record in the process.
Em is now the first artist with 11 of his albums to achieve the milestone. His only album not to have broken the milestone is his 1996 debut album, Infinite, which isn't currently available on Spotify.
Arriving on February 23, 1999, The Slim Shady LP marked Eminem's major-label debut and functioned as a warning shot from the man who would go on to become the most dangerous MC on the planet. Compared to his later releases, The Slim Shady LP feels understated and almost sparse, but it offers a rare and surprisingly fleeting glimpse at the pre-fame version of the pop-culture terrorist who would put MTV on its heels.
What was thrilling to some – and grisly to others – was the authenticity with which Eminem managed to portray himself (or himselves, depending) as this morally derelict prankster – some Loony Tunes version of Hannibal Lecter who would chug a 40 with you and then bludgeon you to death with the bottle. This sometime-merry menace has been imitated countless times since, but no one can do it as well because Em made it look so good.
Back in November, Eminem dropped a surprise range of new merch, including collectible action figures and all-black clothing. The new merch arrived as part of Eminem's Black Friday collection. It includes hoodies and t-shirts emblazoned with the phrase "Mom's Spaghetti," which is both an iconic lyric from his song "Lose Yourself," and the name of the restaurant he owns in his hometown of Detroit.
The drop also included three different Eminem action figures, one of which is modelled off the rapper's 2000 performance at Experience Music Project. Another sports his hockey mask and chainsaw costume from a show at Meadowlands Arena, also in 2000, while the third depicts Eminem as B-Rabbit in the 2002 film 8 Mile.
Listen to the best of Eminem on Apple Music and Spotify.