"Performing Is My Lifeblood," Says Engelbert Ahead Of First Live Stream
"You need to keep in contact with your public," says the entertainer, "and this is the one way of doing it."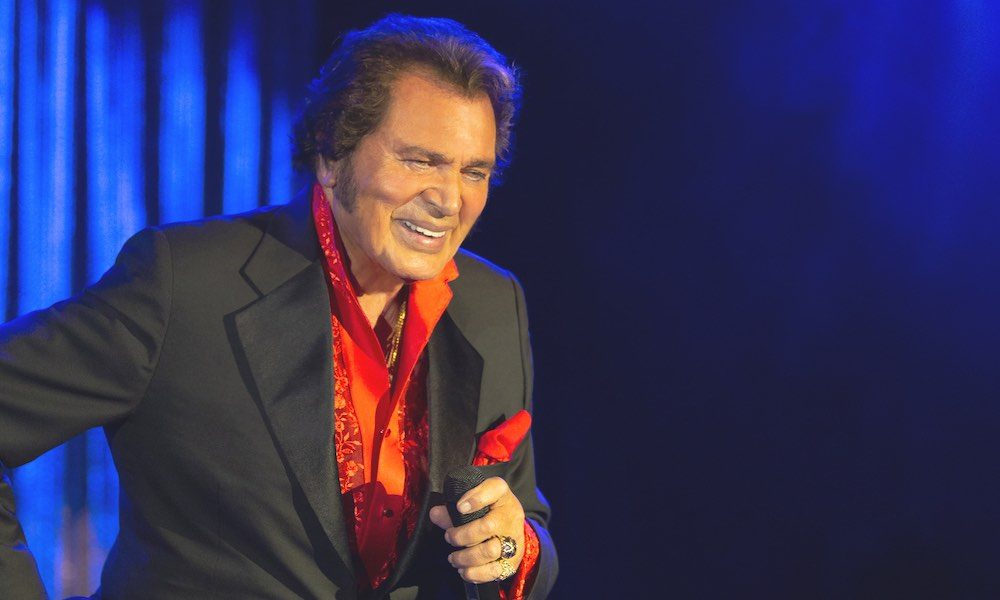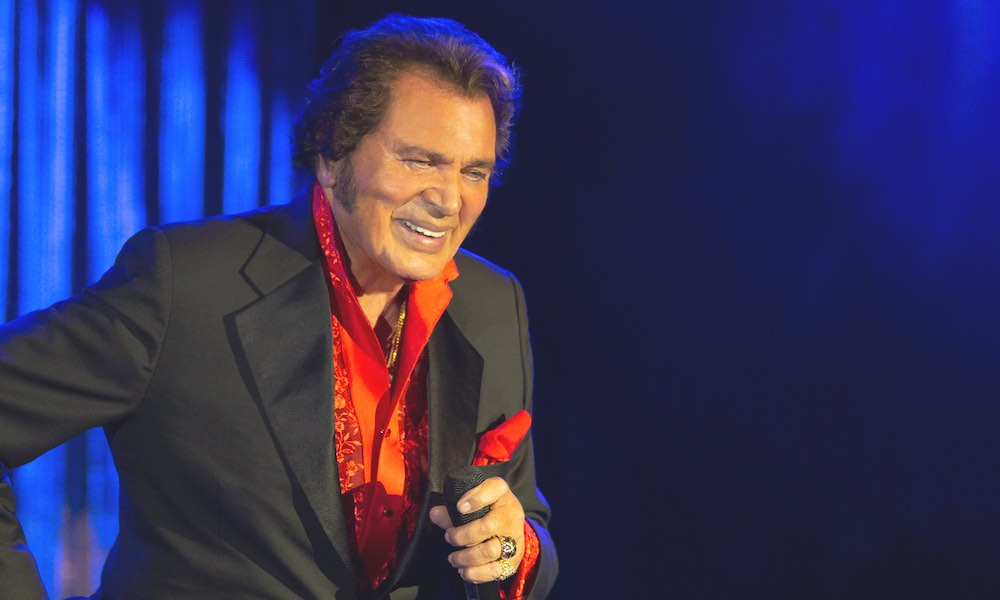 Engelbert Humperdinck is preparing for his first-ever live stream, at noon PST tomorrow (July 23), in the knowledge that the at-home broadcast provides a lifeline to his audience. With much of his concert schedule inevitably postponed until 2021 amid pandemic concerns, "you need to keep in contact with your public," he says, "and this is the one way of doing it."
The veteran entertainer, now 84, has been singing for well over 65 years and, by this stage of the year, would normally be scores of concerts into his energetic and global performing schedule. But while that's not possible, he will be taking to a small studio in his Los Angeles home, singing live to track as an engineer sits at a safe distance, relaying him to the world via his YouTube channel.
In a new conversation with uDiscover Music, Humperdinck has been talking about the Engelbert Live stream, life at home and his plans to get back into the road and the recording studio. In one perhaps unexpected development, he reveals, he's been able to catch up on his do-it-yourself skills.
Global star, home decorator
"It's the first time in my life I've ever spent so much time at home," he says. "It's a financial disaster [for everyone], but what can you do? I'll be honest with you, it's given me a chance to do some things at home. I did some decorating of different rooms in the house."
Even before the coronavirus outbreak, much of the singer's time was spent caring for his wife Patricia, who has had Alzheimer's disease for more than a decade. The couple celebrated their 56th wedding anniversary in April. With no touring commitments, he says, "I'm able to drive my wife to the clinic three times a week, instead of the carers doing it. I've got to spend time with her and she seems to be doing well, [with] the fact that I'm around."
Engelbert will be in his virtual chatroom to "meet" with his loyal, worldwide fan base both before and after the hour-long show. "I've been in preparation for it, I've done a couple of tests so far and it's been amazing," he says. "The last test, a few days ago, a thousand people or more casually dropped in. They asked questions and I answered them, and it's quite fun [with] all the various countries that drop in, from all over the world."
An unexpected positive of lockdown, he says, has been the chance to take stock. "It's given me a chance to really do some thinking about my show. Prior to that, everything had been quick, trying to put things together. But I've had time to ponder it and I think it'll be a lot better now, with the preparation I'm doing."
"I've chosen different material"
The Engelbert Live audience can still expect to hear his trademark songs, but punctuated by some more unusual selections. "I've chosen different material that's going to be much more interesting to my audience, besides doing all the stuff that I've been fortunate enough to have hits with," he says. "If you make it interesting for yourself, they will find it interesting."
Like many seasoned vocalists, he knows that he must keep his voice supple. "At home," he notes, "all I do is I put my Bluetooth speaker up with music in it and practice with [the songs], keeping the voice going. It's a muscle, you've got to keep it moving."
Engelbert Humperdinck - You (Official Music Video)
Humperdinck has also been "keeping up with the times," as he puts it. "I try to watch the new talent programmes like The Voice and things like that, because the young people that sing are usually singing current songs, or good material in order to get voted on. So I watch these shows and see what's happening. Quite interesting."
Born in Madras in then-British India, he was raised in Leicester in the English midlands, and is painfully aware that the city has lately been in an enforced local lockdown, with coronavirus infections running well beyond the national average. "It's been hit hard," he says.
"It's so upsetting that I can't do concerts"
"When this all first happened, I was very fastidious in the way I conducted myself, but people are not paying attention to it, and that's one of the reasons it's building, instead of going back down. I certainly miss coming home. It's so upsetting that I can't come over and visit my home in England and my family, and I can't do concerts."
After the streaming show, he will resume development of his next album project, and is continuing to find material for it. "I'm in the process of doing a song that's very current, lyrically," he reveals. "I think it's going to be a good one. It was written many years ago, but it seems to have come to the foreground with the conditions now."
"When are you coming back to Tahiti?"
For now, while the streaming experience is new to him, it's an exciting opportunity to connect with audiences, albeit from a distance. "When I'm reading the comments on the test run, people say 'When are you coming back to Tahiti, or South Africa, or Australia, New Zealand, Germany?' All these places," he enthuses. "It's so wonderful to know that people still want you to come to their particular part of the world.
"There's lots and lots of countries I haven't been to," he concludes. "In May, I was supposed to go to a lot of places and we've had to rebook for the new year. I'm ready, I'm chomping at the bit. I can't wait to get back on stage. It's my lifeblood."
Engelbert Live starts at noon PST on July 23 on the artist's YouTube channel. 
Listen to the best of Engelbert Humperdinck on Apple Music and Spotify.