Catch Engelbert Humperdinck In A Rare Live-Streamed Concert
The hour-long 'Engelbert Live' set will feature an intimate performance of new favorites and classic hits from the 'King of Romance.'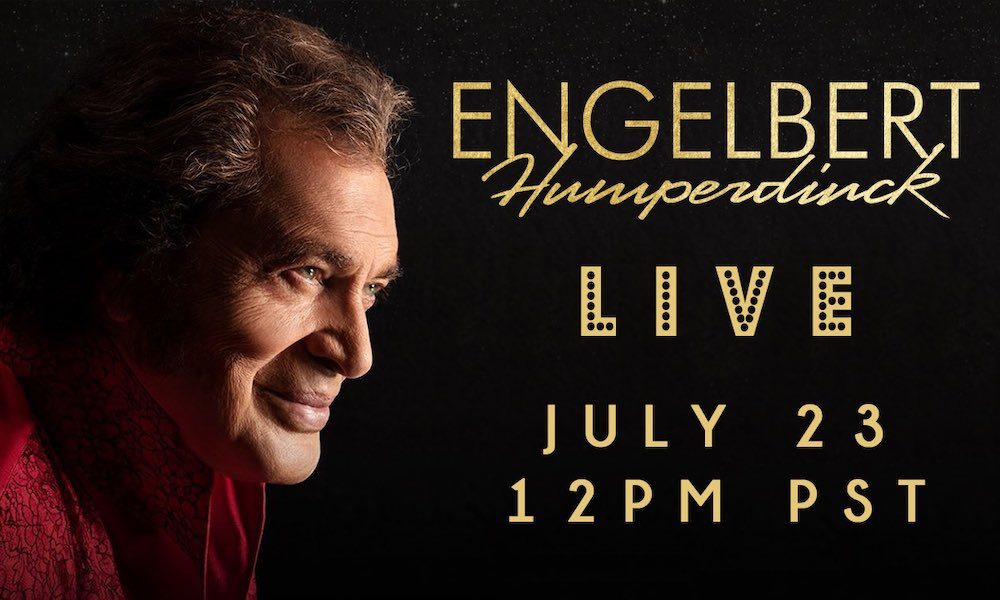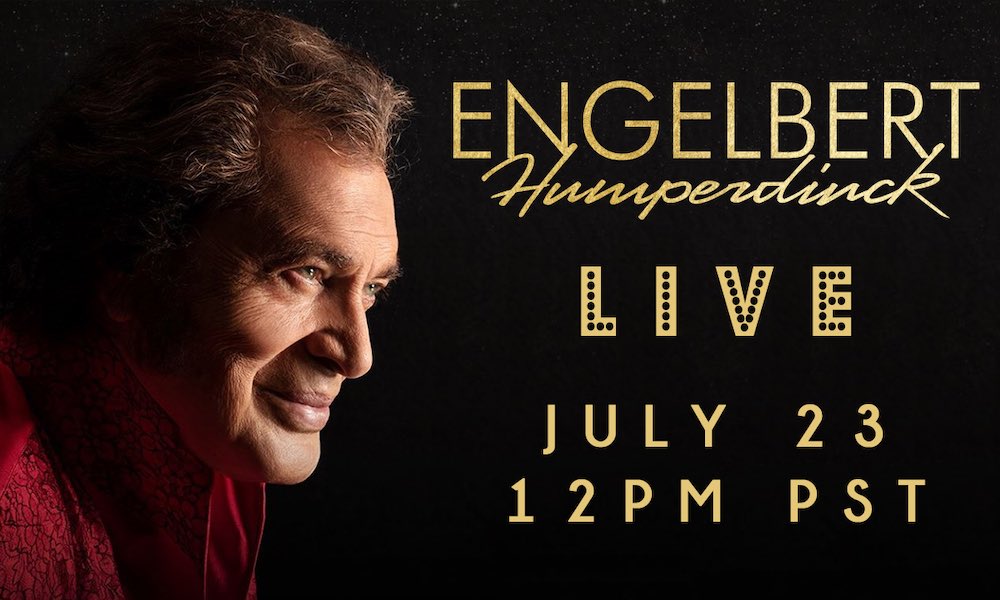 International music star Engelbert Humperdinck has announced a live-streamed performance for Thursday, July 23 via his YouTube channel. While the virtual concert begins at noon, PST, fans can tune in 30 minutes prior to connect with the artist on YouTube's chatroom. The hour-long Engelbert Live set, meanwhile, will feature an intimate performance from the beloved British balladeer.
Engelbert Humperdinck LIVE • YouTube Exclusive Concert (July 23, 2020)
Engelbert Live, which marks the artist's very first live-streamed performance, will include Humperdinck's classic hits, as well as more recent material from his legendary songbook. The artist also promises "some rare surprises and never-performed-before songs."
"I love going on the road, but for now the road is coming to me," said Humperdinck in a statement. "YouTube and you are helping me through and opening up a whole new and much bigger world for me…instantly!"
"I've been so excited about this secret project," added the "Last Waltz" and "Release Me" singer, who then joked, "I miss singing so much that I've been rehearsing at my dining room table with the speaker and an audience of just me."
Dubbed the "King of Romance", Humperdinck has enjoyed over 50 years in show business, yet shows no signs of slowing down. The singer and TV host released a new EP, Reflections, earlier this year, which followed his albums The Man I Want to Be (2017) and Warmest Christmas Wishes (2018).
In 2017, to honor his decades-long career, Decca compiled Engelbert Humperdinck: 50 – a 39-track retrospective that celebrated the Grammy Award-winning vocalist's enduring contributions to pop music. The label also released a comprehensive, 11-CD box set, which not only physically compiled the artist's first 11 albums but also made many of them available to digital and streaming platforms for the very first time. At the time of The Complete Decca Studio Albums Collection's release, Humperdinck sat down with uDiscover to reflect on his career. The full interview can be found here.
Listen to the best of Engelbert Humperdinck on Apple Music and Spotify.