ENHYPEN Enters A Dark New World On 'Bite Me'
The single features on the K-pop group's new mini-album, 'Dark Blood'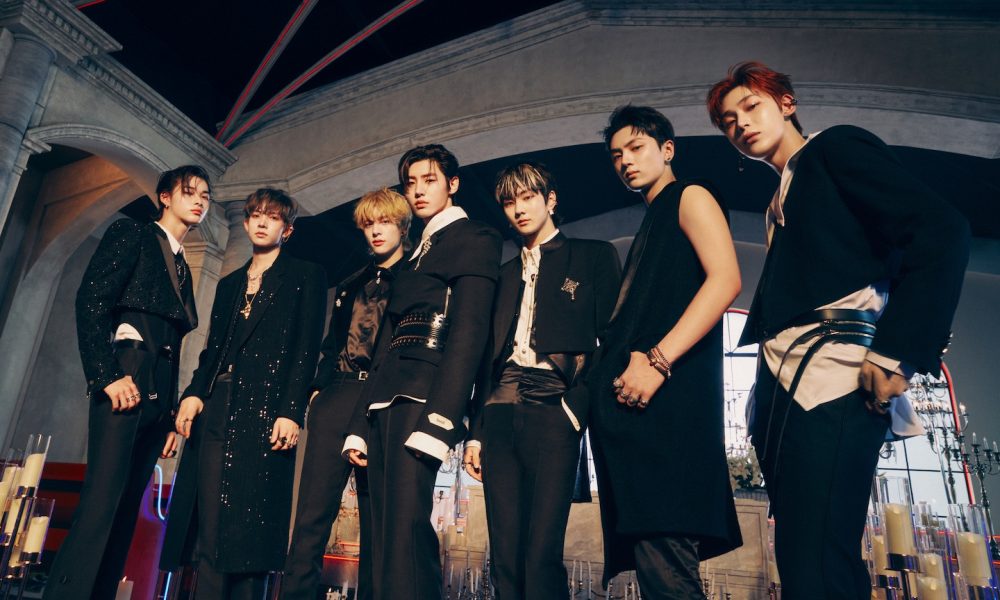 ENHYPEN has shared its latest mini-album Dark Blood, alongside the music video for the record's lead single, "Bite Me."
The release is the boyband's first in 10 months, following the July 2022 mini-album Manifesto: Day 1. Dark Blood promises to showcase the group's artistic and musical growth and finds it exploring a wealth of new sounds.
"Bite Me" takes the form of minimal pop, as the seven members tell the story of a boy who, after reuniting with the one he is destined to be with, recognizes their fate to be bound by blood. "Come here and get some/Leave the mark on my neck/That it's yours/Just come over and bite me," ENHYPEN invites.
Member Heeseung participated in studio directing on the track, while NI-KI contributed to the development of the song's choreography.
ENHYPEN (엔하이픈) 'Bite Me' Official MV
Dark Blood as a whole, meanwhile, captures ENHYPEN's desire to connect with its fans on a more intimate level, sharing its feelings through a dark and alluring fantasy-like story. Over the course of five more genre-spanning singles, the band traverses renaissance-style pop ("Fate"), alternative R&B ("Sacrifice (Eat Me Up)"), funk hip-hop ("Karma"), and more.
Since debuting in 2020, ENHYPEN has pioneered its way as an artist, masterfully crafting its unique style and identity through the messages conveyed on each album. Its first two series, BORDER and DIMENSION, showed the group connecting to a new world and realizing its calling as they navigated through complex emotions, while MANIFESTO encouraged its peers to join the members in living life true to themselves and according to their own will.
Dark Blood arrives on the back of the group scoring international success with Manifesto: Day 1, which earned ENHYPEN its first No.1 on Billboard's Top Album Sales chart. The mini-album entered the chart at No.3 before rising to the top spot in its third week on the list.