EPIX Releases New Trailer For 'Story of A&M Records' Series
Part one of the docuseries is set to air on December 5.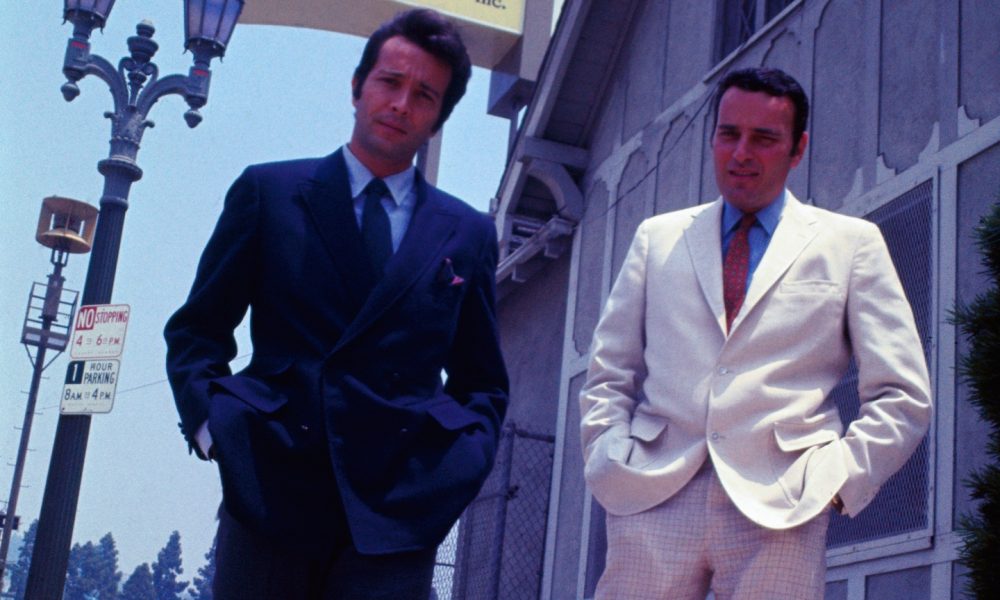 The first trailer for EPIX's Mr. A & Mr. M: The Story of A&M Records arrives today (Nov. 4), featuring snippets of interviews from the late Karen Carpenter and other label insiders.
At one point in the clip, an unidentified talking head runs through some of the artists on the label. The list is staggering: "The Police, Cat Stevens, Supertramp, Joe Cocker, The Carpenters, Peter Frampton, Suzanne Vega, The Go-Go's, Janet Jackson."
In the clip, Karen Carpenter explains the joy of working with Herb Alpert, saying, "Herb Alpert saw what he liked musically and didn't stop to think whether it would sell or not."
Helming the two-part docuseries are producers Frank Marshall and Ryan Suffern, who oversaw the 2020 doc Laurel Canyon, which explored the fertile music scene that came of out Los Angeles' Laurel Canyon. The docuseries will premiere at 10 pm December 5 and conclude December 12.
A&M Records started from humble beginnings, co-founded by record producer Jerry Moss and trumpeter and bandleader Herb Alpert out of a garage in 1962. The two quickly built the fledgling venture into one most successful independent record labels in history.
Produced by Marshall and directed by Suffern, the docuseries explores how A&M discovered and nurtured its talent within the ever-changing music industry.
Combining rare archival footage and audio-only interviews, Mr. A & Mr. M: The Story of A&M Records will feature many of the artists who would come to define the A&M label, featuring interviews with Peter Frampton, Quincy Jones, Sheryl Crow, Yusuf/Cat Stevens and more.
Mr. A & Mr. M: The Story of A&M Records is a Kennedy/Marshall Company production in association with Polygram Entertainment, Interscope Films, and Universal Music Publishing Group. Executive producers for Polygram Entertainment are David Blackman, UMe's Bruce Resnikoff, and Steve Berman.
Herb Alpert was also the subject of a recent documentary in 2020 titled, Herb Alpert Is…that was directed by John Scheinfeld and is now available on streaming services.