Eric Church Shares Poignant New Song, 'Lynyrd Skynyrd Jones'
On Sunday, the country star delivered a triumphant performance with Jazmine Sullivan at Super Bowl LV.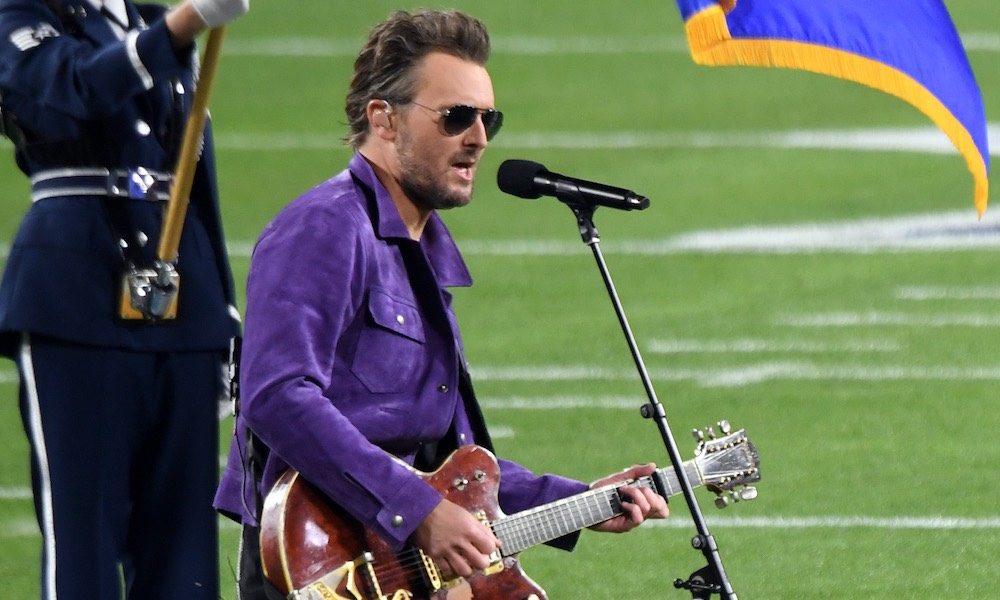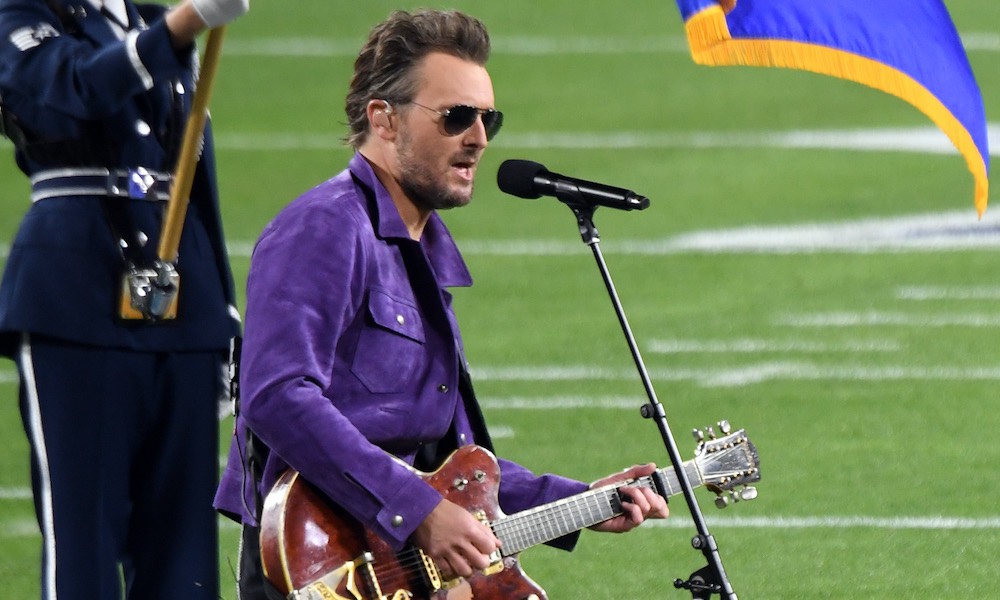 After delivering a memorable rendition of the national anthem with Jazmine Sullivan at this weekend's Super Bowl, Eric Church shared a poignant new song called "Lynyrd Skynyrd Jones."
The ballad tells the tale of a bi-racial teenager from Gadsden, Alabama named after his mother's favorite band. Feeling like he doesn't belong, Jones finds an escape through playing his guitar. Listen to the full song below:
Eric Church - Lynyrd Skynyrd Jones (Official Lyric Video)
Ahead of his performance at Super Bowl LV, Church released a video message, reassuring his fans that he and his team are in the process of booking a North American tour for 2021. "We're waiting for the right timing to officially announce all the details, but I want you to know that a tour is coming, and we are very excited to play new music for our old friends," said Church. "I cannot wait to see you on the road."
While fans are eager to catch Church in person again, they were treated to a breathtaking performance on Sunday, in which the country artist and R&B star Jazmine Sullivan offered a rare duet of "The Star-Spangled Banner." The two talents combined their styles to create a syncopated, bluesy rendition of the anthem. Sullivan's powerful vocals and Church's country twang melded together to form a supremely soulful and uplifting performance – one that will likely be hailed for years to come.
Viewers also enjoyed music from H.E.R., who sang "America the Beautiful," as well as The Weeknd, who offered a hit-packed, 15-minute set for the half-time show.
Church, meanwhile, is currently readying to roll out his 3LP set, Heart & Soul. Totalling 24 tracks, the collection will be released in three installments, beginning with Heart, out April 16. & and Soul will follow on April 20 and April 23, respectively. In a statement, the 2020 CMA Awards' Entertainer of the Year revealed that the album was the result of "28 days in the mountains of North Carolina where the songs were recorded and written….It's been a long 10 months. With the power of music and love for each other, we will get through this."
Listen to the best of Eric Church on Apple Music and Spotify.