Eric Clapton & 'Life In 12 Bars' Director For London Q&A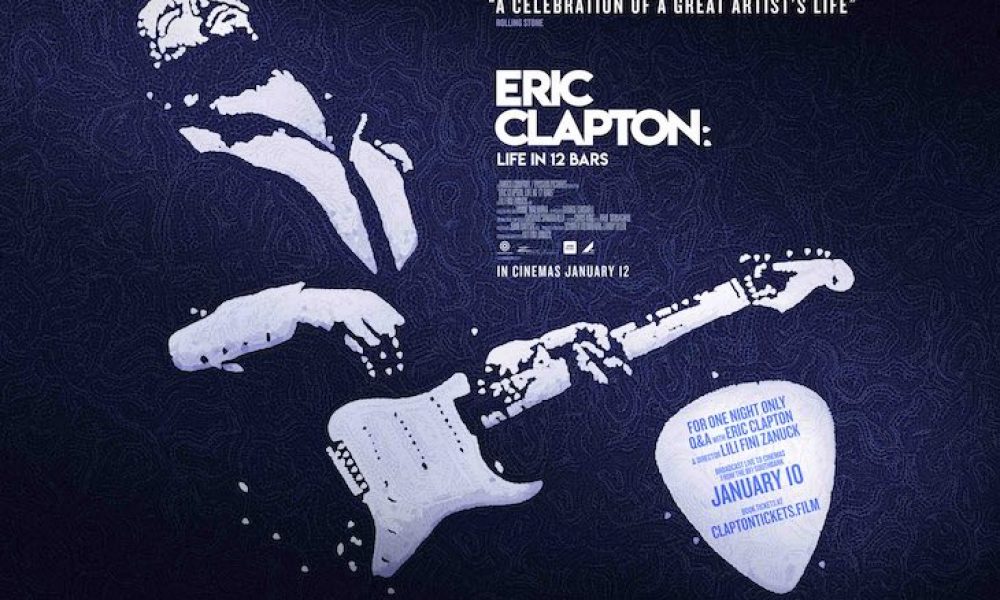 Life In 12 Bars, the new documentary about rock and blues figurehead Eric Clapton, will have its UK and Irish premiere at London's BFI Southbank on 10 January 2018. The screening will be broadcast live to cinemas across the UK and Ireland, as will a live Q&A afterwards with Clapton himself and the film's director, Lili Fini Zanuck.
As uDiscover has been reporting this year, the documentary contains interviews with Clapton's family, friends, collaborators, peers and heroes, including B.B. King, George Harrison and Jimi Hendrix. Zanuck was given unprecedented access to Clapton's extensive personal archive. The film is produced by John Battsek (the producer of the acclaimed music film Searching for Sugar Man) along with Stephen 'Scooter' Weintraub and Larry Yelen.
Life In 12 Bars plots Clapton's emergence to deity status in the blues and rock worlds in the 1960s, in the Yardbirds, John Mayall and the Bluesbreakers and later Cream. It also documents his descent into alcohol and drug dependency, his ultimately successful fight against his demons, and how he confronted personal tragedies in a tumultuous career.
ERIC CLAPTON: Life In 12 Bars (2017) | Official Trailer | Altitude Films
Tickets for the simulcast screening of the screening and Q&A event can be purchased here. The film will be on release to UK and Irish cinemas two days later, on 12 January. The film had its worldwide premiere at the Toronto Film Festival on 8 September, and was shown a week later at the Camden Film Festival in the US. On 20 November, Life In 12 Bars was at the International Documentary Festival in Amsterdam.
It was announced yesterday (27) that Clapton will be among the headliners at Barclaycard presents British Summer Time Hyde Park 2018. He will be joined on the bill on 8 July, in the famous London landmark, by his old friend and frequent collaborator Steve Winwood, and by Carlos Santana and Gary Clark Jr.
Explore our Eric Clapton Artist Page.
Format:
UK English