ericdoa Announces 'Dead On Arrival' Tour
The tour will kick off on January 25 in San Diego.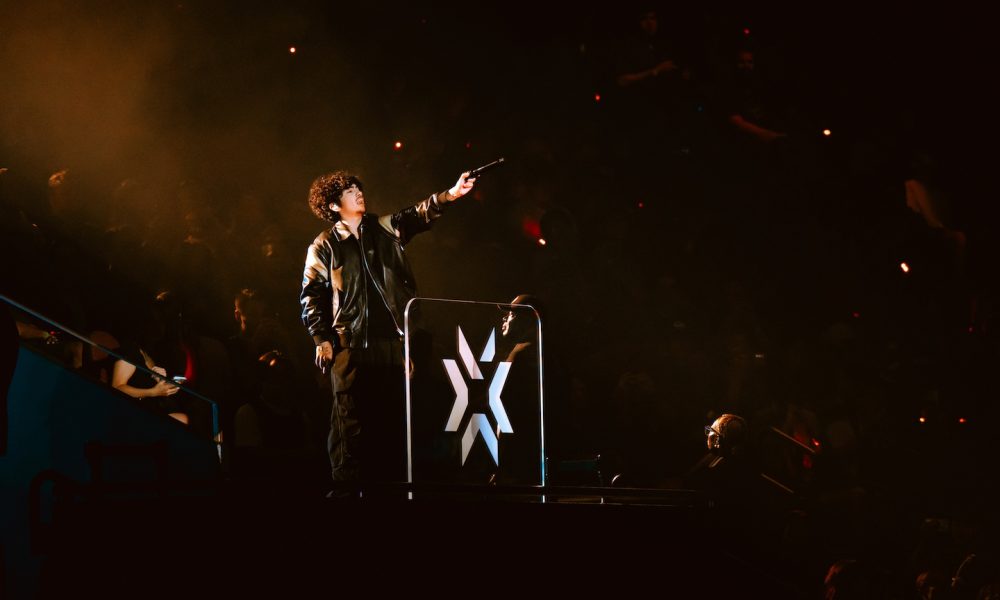 Singer, songwriter, and producer, ericdoa has announced his eagerly awaited "Dead On Arrival Tour." The 25-date tour will kick off on January 25 in San Diego and will make stops in numerous cities including Austin, Atlanta, DC, New York, and more, before wrapping in Los Angeles at Belasco. General on-sale tickets are available on Friday, September 29 at 10am local time.
This announcement follows the release of his melodic, mind-bending new track "kickstand." Layered and woozy, the soulful track serves as the first single in over a year from the rising artist. "You'll never be me just give it a rest, I'm gonna keep it direct," Eric begins the track. "Keep it quiet, I don't like to flex." He continues to spit facts on the biting yet infectious chorus: "Hit me like a kickstand with your pitch, man—never heard one song, but you're still a big fan." Eric's ability to move from rapping to singing is effortless, lending a depth and versatility to the track that elevates the whole production.
Prior to "kickstand," Eric partnered with Riot video game VALORANT for his dancy track ">one" in the winter, which the lifelong gamer performed at the 2023 VALORANT Champions Opening Ceremony. The track has amassed over 27 million streams on Spotify alone.
Visit ericdoa's official website for more information.
ericdoa Dead On Arrival Tour Dates:
Thu, Jan 25, 2024
San Diego, CA
Music Box
Fri, Jan 26, 2024
Pomona, CA
Glass House
Sat, Jan 27, 2024
Phoenix, AZ
Crescent Ballroom
Mon, Jan 29, 2024
Albuquerque, NM
Launch Pad
Thu, Feb 1, 2024
Austin, TX
Empire
Fri, Feb 2, 2024
Dallas, TX
Tulips
Sat, Feb 3, 2024
Houston, TX
HOB Peacock Room
Wed, Feb 7, 2024
Tampa, FL
Orpheum
Fri, Feb 9, 2024
Atlanta, GA
Hell at Masquerade
Sat, Feb 10, 2024
Carrboro, NC
Cat's Cradle
Tue, Feb 13, 2024
Washington, DC
Union Stage
Thu, Feb 15, 2024
Boston, MA
Paradise Rock Club
Fri, Feb 16, 2024
New York, NY
Irving Plaza
Sat, Feb 17, 2024
Philadelphia, PA
Foundry
Wed, Feb 21, 2024
Toronto, ON
Axis Club
Fri, Feb 23, 2024
Detroit, MI
El Club
Sat, Feb 24, 2024
Chicago, IL
Bottom Lounge
Sun, Feb 25, 2024
St. Paul, MN
Amsterdam
Tues, Feb 27, 2024
Denver, CO
Larimer Lounge
Fri, Mar 1, 2024
Portland, OR
Hawthorne
Sat Mar 2, 2024
Vancouver, BC
Celebrities
Mon, Mar 4, 2024
Seattle, WA
Crocodile
Thu, Mar 7, 2024
San Francisco, CA
Independent
Sat, Mar 9, 2024
Los Angeles, CA
Belasco