ericdoa Partners With Riot Games Music And VALORANT For '>one'
The single will be featured in a trailer introducing the newest 'VALORANT' playable character, Gekko.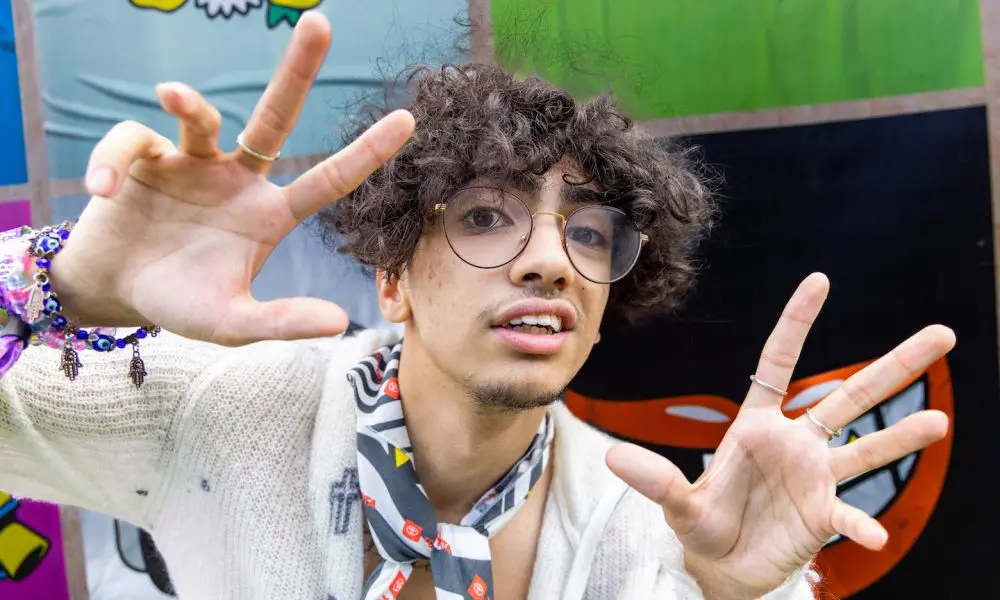 ericdoa has partnered with Riot Games Music and leading Riot video game VALORANT for the new single ">one." The single will be featured in a trailer introducing the newest VALORANT playable character or "agent", Gekko.
It debuted on the VALORANT YouTube, Instagram, TikTok, Twitter, and Facebook channels on Saturday, March 4 at 10:00 AM PT. The cinematic visual will also be broadcast live during the finals of VCT LOCK // IN, VALORANT's ongoing esports tournament.
A lifelong gamer and avid VALORANT player, ericdoa (née Eric Lopez) tapped into his personal passion for the game while performing and writing the lyrics to ">one." Its booming blend of hyperpop, emo-rap, and trap are aligned with the ethos of Gekko, VALORANT's first LA-based agent who leads a tight-knit crew of calamitous creatures in the game.
Eric self-released his debut album Public Target on SoundCloud in January 2020 and quickly followed up with his second album COA in November 2020 to acclaim from critics and fans alike. He signed with Interscope Records in 2021 and has since released several singles including "sad4whattt," which was included on the soundtrack for the second season of the hit HBO series Euphoria.
Additionally, he frequently collaborates with fellow singer-songwriter and record producer Glaive, and their joint EP Then I'll Be Happy was released in 2021. Most recently, he released his fourth album Things With Wings in May 2022 and embarked on an international headlining tour.
Riot Games Music builds on Riot's fandom at the intersection of gaming and music — fostering partnerships with artists who can take the global player experience to the next level through music, live events, and IP expansion.
">one" marks Riot's latest artist partnership following collaborations with Lil Nas X, Imagine Dragons, Porter Robinson, Zedd, Jackson Wang, and many more. Most recently, Riot collaborated with musician eaJ and award-winning music company Safari Riot to create the track "VISIONS," featured in VALORANT's Episode 6 launch cinematic.