Finger Eleven Shares Music Video For 'Together Right'
'Greatest Hits' will arrive on June 16.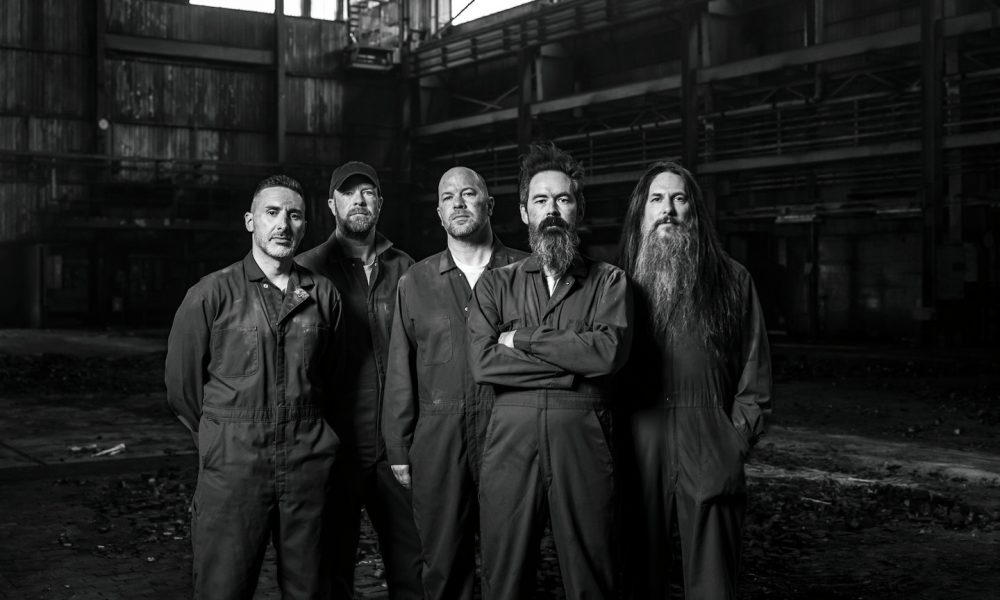 Multi-Platinum-selling band Finger Eleven has shared the official music video for its latest single, "Together Right," off the forthcoming collection of hit singles from Craft Recordings.
Spanning over two decades, Greatest Hits highlights the group's diverse range with fan favorites, including multi-platinum hit "Paralyzer" and Juno-nominated "One Thing," plus chart-toppers like "Falling On" and "Living in a Dream." As a bonus, the 12-track set also offers a previously-unreleased cover of Pink Floyd's "Welcome to the Machine" (a longtime live staple) as well as "Together Right."
Finger Eleven - Together Right (Official Music Video)
The song's accompanying video opens in a factory, as uniformly-dressed workers move like cogs in a machine. But it soon becomes clear that not everyone is happy in their monotonous existence. "The video takes place in a world where everything is the same," explains lead guitarist James Black. "Efficiency and conformity are mistaken for unity. But real connection, between two people, is WAY more powerful than people idly following a routine."
"'Together Right' is about unity," explains frontman Scott Anderson. "It's about the bonds between people and how far that bond can extend before it's broken. The song has an optimistic-sounding chorus but it's really a desperate plea from one party to another asking please stick around, let's go down with this ship together." Recorded in Toronto last year with drummer/producer Steve Molella, the song packs a punch with anthemic guitar-driven hooks and high-energy handclaps.
Director Martin Klapperbein shares: "Shooting the music video was an unforgettable experience… Drawing inspiration from the film adaptation of George Orwell's dystopian novel, 1984, we created a cohesive design that beautifully showcased the choreography through the wardrobe, color tones, titles, and casting choices. This project was definitely a group effort, and I'm so grateful to have worked with such a dedicated and talented cast and crew."
Greatest Hits arrives on CD and digitally June 16, while the vinyl edition (the band's first-ever vinyl release) will follow on August 25. A limited-edition Blue Smoke pressing is available exclusively via the band's website.