Five Things We Know About Ringo Starr's New Album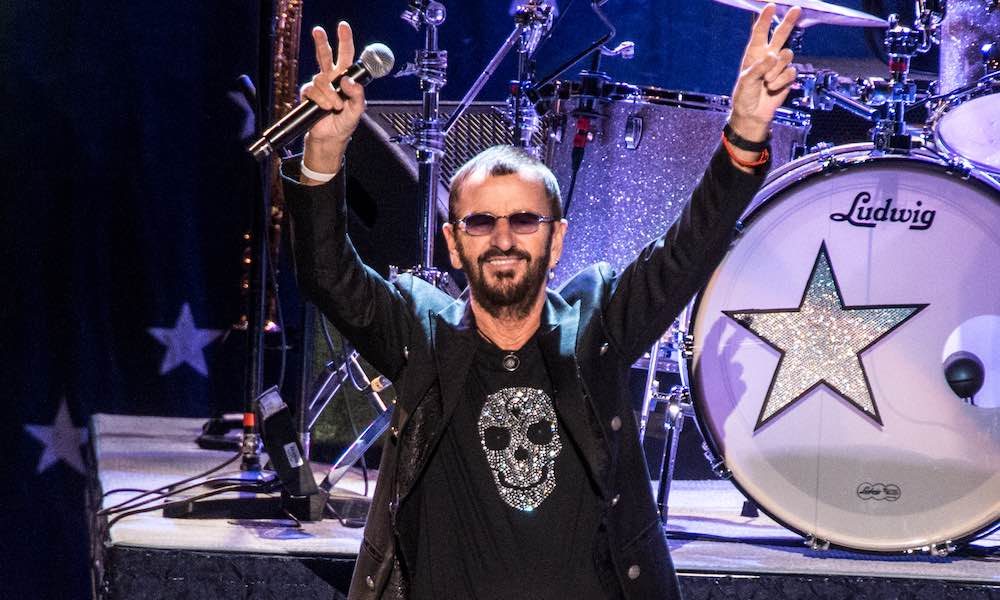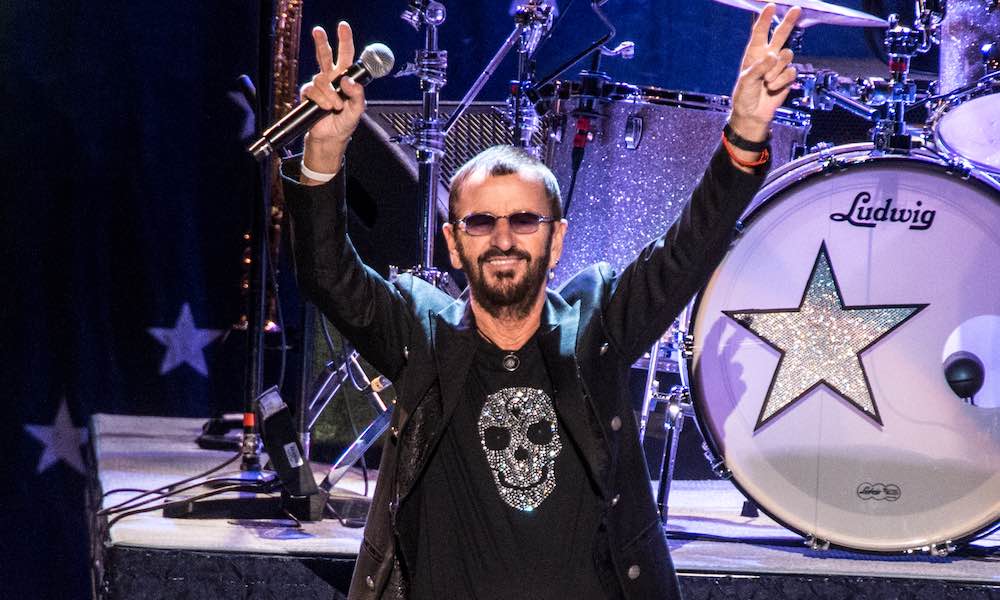 Ringo Starr has been working on the follow-up to his 2015 album, Postcards From Paradise, for almost a year. Squeezing recording sessions in between 2016 tour dates with his All-Starr Band, and taking material from sessions he originally started with Dave Stewart, the album is rumoured to be coming out later in 2017.
We already reported that Peter Frampton had joined the ex-Beatle in the studio, and Ringo recently posted two exciting tweets giving away more secrets about the sessions, including one in which he posed with former bandmate Paul McCartney after a recording session. Here's what we know about the as yet untitled album:
1: Fellow ex-Beatle Paul McCartney plays bass
Ringo himself announced the news in a tweet during which he thanked his former bandmate for "coming over man and playing Great bass", adding, "I love you man peace and love." The collaboration will be the pair's first studio recording together since the release of Ringo's 2010 album, Y Not, on which McCartney contributed vocals to the song 'Walk With You' and played bass on 'Peace Dream'. The last time Paul and Ringo were seen playing together was during a performance of McCartney's solo song 'Queenie Eye' during the 2014 Grammys.
2: This is not the country album Ringo originally set out to record
Speaking to Billboard in 2016, Starr revealed that the new record will include a song written with Eurythmics' Dave Stewart, which was originally planned to appear on a country album the pair were hoping to record that year. "We'll do the country album another time now," he promised, adding, "There's lots you can do." Indeed, the have frequently recorded together ever since Stewart co-produced Starr's 2008 album, Liverpool 8.
3: Guitarist Peter Frampton and Eagles multi-instrumentalist Joe Walsh also make appearances
Shortly after revealing that McCartney had jammed with him in the studio, Ringo posted a photo in which the pair were joined by another frequent Ringo collaborator, Eagles' keyboardist and guitarist Joe Walsh. "Look out Joe W came out to play," he tweeted, adding, "what a day I'm having". Peter Frampton also stopped by a few weeks ago for "a great day" in the studio "writing and playing guitar".
4: Van Dyke Parks will once again co-write lyrics
Famed for his work with Brian Wilson during the recording sessions for The Beach Boys' Smile, Van Dyke Parks' relationship with Ringo Starr goes back to the 70s. "He's a genius," Starr has said of the wordsmith – and many would agree. Parks'  1967 album, Song Cycle, remains a cult classic, and he has written with Ringo on his last three solo albums.
5: The album has been recorded both on the road and in Starr's home studio
According to Billboard, eight songs for the new album had been recorded at Ringo's home studio, in LA, before he set out on a 19-date US tour with his All-Starr Band in 2016. Others, including two co-writes with Toto's guitarist Steve Lukather, were being finished while on the road. "We've got the tracks down; now have to write the words," Ringo said before the tour. He also admitted that it was hard to get the group together in the studio at the time: "We know it can work, but everybody has other stuff to do as well."
Ringo has yet to reveal a title for the new album, or a full tracklist, but he seems to be taking to Twitter for his big surprises.
Format:
UK English