Flora Cash Share Love Of ABBA In Life Is Beautiful Interview
The husband and wife team first met through a mutual musical attraction on Soundcloud.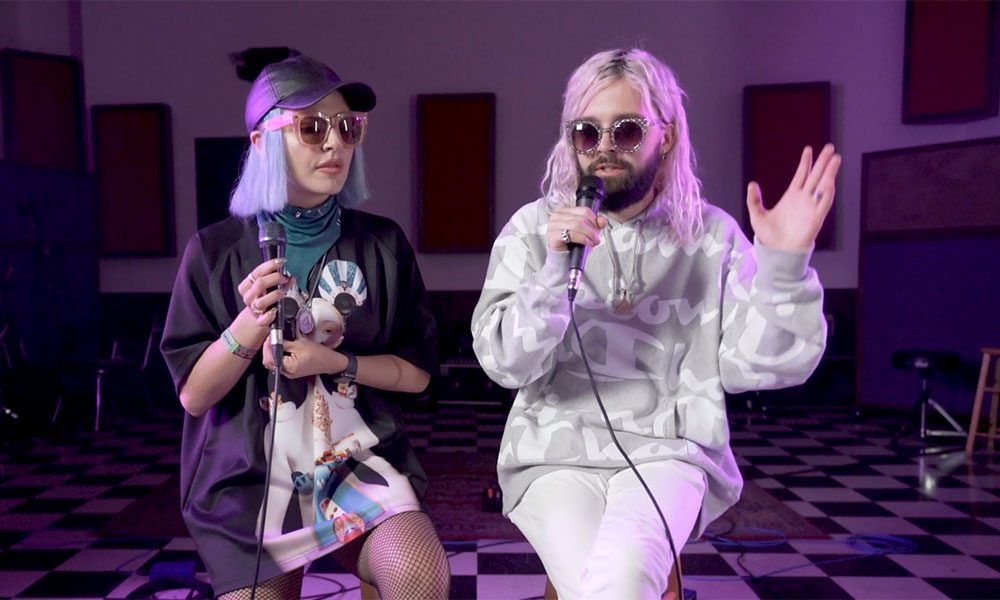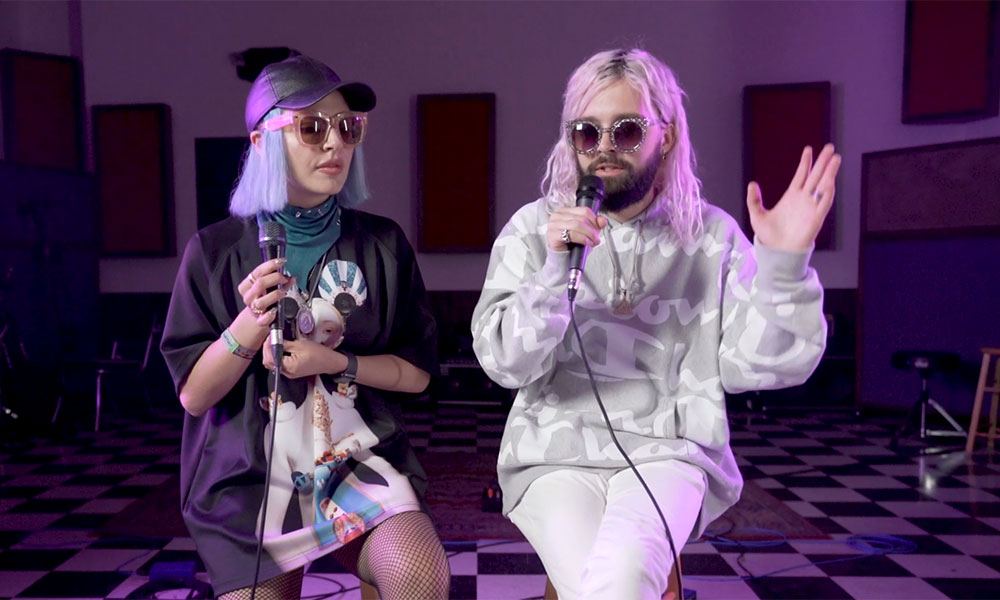 Husband and wife duo Randall Cole and Shpresa Lleshaj (aka Flora Cash) have been making beguiling music since they first met through a mutual sonic attraction on Soundcloud in 2012.
Lleshaj hailed from Stockholm and Cole from Minneapolis, but any geographical differences were soon swept away as the couple found a deep mutual attraction, both musically and romantically.
"When we first started talking, it was clear we had a ton of stuff in common", Cole says in this exclusive interview at Las Vegas' Life Is Beautiful festival, which you can see in full below.
Flora Cash Interview At Life Is Beautiful 2019, Las Vegas
"It was pretty obvious within about a week that we saw the world the same way. I always say I fell in love with her within the first two weeks, but didn't admit that for the first two months.
"But whatever it was that made us have a musical thing in common, was also fundamental, so it came from a place where we had a whole load of other stuff in common too. We also have a lot of differences…"
"…which is also good!" finishes Lleshaj.
Naming themselves Flora Cash (the duo remain tight-lipped about the name's origins), they've since moved swiftly through the ranks. The dreamy alt-pop duo gained appreciation at home with their 2016 mini-album, Can Summer Love Last Forever? (winning nominations for Sweden's GAFFA Awards) and internationally, for their 2017 debut, Nothing Lasts Forever (And It's Fine), which cracked the Top 10 of Billboard's Alternative Songs chart and has garnered 30 million Spotify streams.
Flora Cash are making their Life Is Beautiful debut on the back of their recent single, 'Missing Home', a song whose title may just ring true for this nomadic duo. But while they have different cultural backgrounds, does this mean their musical influences also differ significantly?
"I think we have a lot in common, but there are some differences", Cole muses, "I tend to like stuff that's a little more production heavy, but her favourite songs are more acoustic and subtle."
"It's something we have in Sweden, where we don't over-clutter things", Lleshaj adds, "we like to find what we call the middle way, which is maybe a little more minimal. American culture always tends to be much bigger."
But how can you say that when Sweden has produced ABBA – one of the biggest pop bands ever!
"Ah, well I love ABBA," Lleshaj agrees, "How can you not love ABBA? I mean, come on…"
Format:
UK English