10 Must-See Acts To Catch At 2019 Life Is Beautiful Festival
The Life Is Beautiful Music & Art Festival returns to downtown Las Vegas this weekend. Here are the must-see acts at the 2019 event.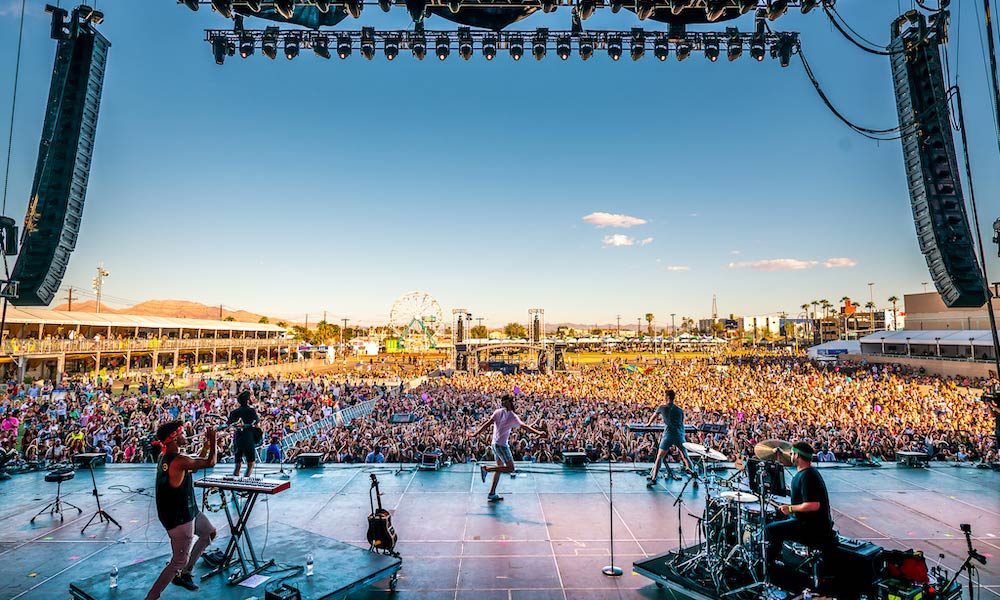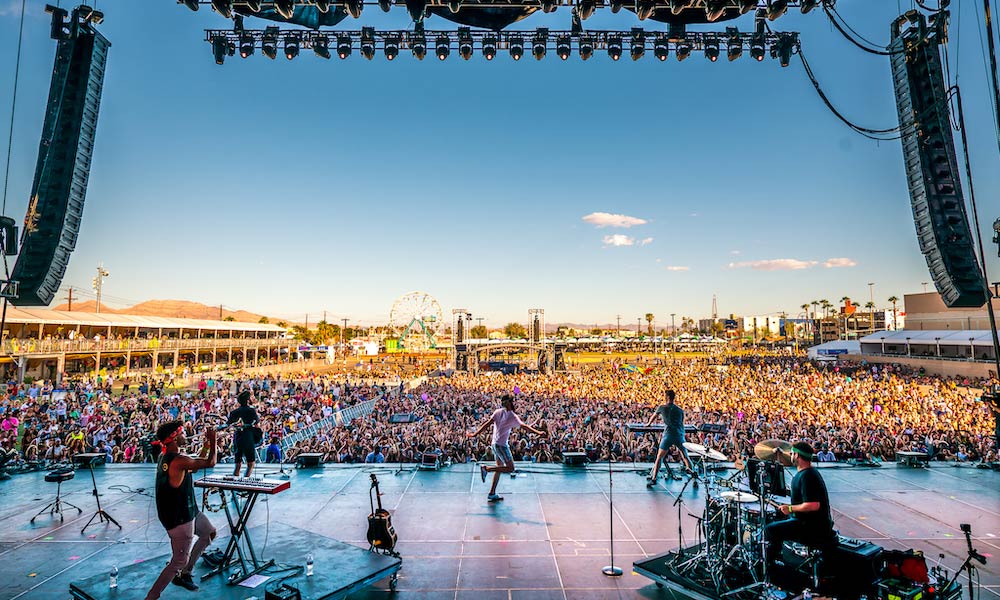 The 2019 Life Is Beautiful Music & Art Festival takes place in downtown Las Vegas this weekend, bringing along top musical acts, comedians, culinary experiences and immersive art experiences.
Now in its seventh year, Life Is Beautiful is even more expansive and ambitious as ever. Stretching out over 18 city blocks, the festival will play host to an eclectic line-up of big-name headliners as well as up-and-coming acts over the course of three days, 20th – 22 September.
Along with the festival's big headliners including Lil Wayne, Chance The Rapper, Post Malone, Janelle Monáe, Black Keys, Vampire Weekend and Maggie Rogers, the line-up also includes a stellar slate of DJs and electronic music talent, K-pop, veteran rockers and everything in-between.
With 75-plus artists on the bill – plus a host of activities – it's a delicate art figuring out the perfect schedule for each day, so uDiscover Music did the work for you.
Here are just a few of the must-see acts at this year's Life Is Beautiful Festival.
Cub Sport
Aussie queer synth-poppers have gone from indie favourites to international pop staples, selling out shows around the world. Their brand of earnest alt.pop never sounds too saccharine and their latest self-titled record is brimming with heartful conviction.
Friday, September 20
4:20 pm – 5:05 pm
BACARDÍ Stage
Saturday, September 21
6:00 pm – 6:30 pm
Toyota Music Den
Cub Sport - Sometimes (Official Video)
Billie Eilish
Less of a "must-see" and more of "you better get to the stage hours ahead of time if you want even a glimpse of her candy-coloured hair," Billie Eilish is Life Is Beautiful's biggest headliner. The 17-year-old singer-songwriter is ripping up the pop playbook as she goes and puts on an electric live show.
Friday, September 20
9:20 pm – 10:35 pm
Downtown Stage
Billie Eilish - i love you (Live At The Greek Theatre)
Gryffin
Infectious pop-meets-bass drops in the hands of hyper-talented DJ, artist and electronic producer Dan Griffith, aka Gryffin. He applies his classical training to make slickly-composed melodic house music. Having made a name for himself with pop collaborations and big remixes, he's releasing his debut album Gravity on 10 October. His live shows are no joke either, having delivered one of the best sets at Coachella this year.
Friday, September 20
10:35 pm – 11:35 pm
Fremont Stage
Gryffin, Gorgon City, AlunaGeorge - Baggage (Official Music Video)
Durand Jones & The Indications
Infusing smooth doo-wop harmonies and 70s symphonic soul with modern flair, Durand Jones & The Indications are making lowrider soul for this generation. Hailing from Indiana, this soulful fivesome makes it easy to get your groove on with tracks like 'Cruisin to the Park', but they also deliver some political punches on songs like 'Morning in America'.
Sunday, September 22
5:30 pm – 6:10 pm
Huntridge Stage
Durand Jones & The Indications - Cruisin' to the Park (Official Video)
Jonas Blue
Chances are you've heard the music of Jonas Blue before you ever knew his name. The London-based DJ and producer has been a fixture on the festival circuit since turning Tracy Chapman's 1988 hit 'Fast Car' into a tropical house jam. Since then, the multiple BRIT award nominee and songwriter continues to crank out the hits, including his latest, 'Younger', featuring UK pop sensation HRVY.
Friday, September 20
9:15 pm – 10:05 pm
Fremont Stage
Jonas Blue, HRVY - Younger (Official Lyric Video)
Ryland James
Following in the footsteps of other Canadian pop treasures, Shawn Mendes and Alessia Cara, Ryland James is not only one to watch at Life is Beautiful, but a star in-the-making. With powerhouse pipes and raw lyricism, his songs convey a certain emotional weight that far exceeds his age. After touring the world with Cara, James is ready to break out on his own, starting with the soulful single, 'In My Head'.
Sunday, September 22
3:00 pm – 3:30 pm
Huntridge Stage
Ryland James - In My Head
Flora Cash
This Swedish-American indie duo's music is just as charming as their meet-cute origin story. Shpresa Lleshaj and Cole Randall bonded over music online back in in 2012. One band and one marriage later, they're still making beautiful music together. The dynamic duo's sound both hinges towards harmonious folk ballads at one moment and edgy alt.pop the next.
Saturday, September 21
3:00 pm – 3:45 pm
Downtown Stage
Saturday, September 21
5:00 pm – 5:30 pm
Toyota Music Den
flora cash - Missing Home (Official Video)
The Teskey Brothers
If anything's clear from this year's Life is Beautiful line-up, the sound of classic soul is alive and well, thanks to soul-blues evangelists like The Teskey Brothers. Having grown up on the Motown sound via their parents' record collections, brothers Sam and Josh Teskey along with childhood friends Brendon Love and Liam Gough, are bringing their brand of soulful rock from Australia to Sin City.
Friday, September 20
3:50 pm – 4:20 pm
Huntridge Stage
Friday, September 20
5:00 pm – 5:30 pm
Toyota Music Den
The Teskey Brothers - So Caught Up (Official Video)
Lewis Capaldi
Having just nabbed his first Top 10 hit on the Billboard Hot 100 with 'Someone You Loved', this might be your last chance to catch Scottish singer-songwriter Lewis Capaldi at a venue outside of Madison Square Garden. The rising crooner might be responsible for one of the biggest tearjerkers of the year, but the delightfully self-deprecating Scotsman is anything but a bummer.
Sunday, September 22
4:45 pm – 5:30 pm
Downtown Stage
Lewis Capaldi - Someone You Loved
Phantogram
Along with featuring a host of newcomers, Life is Beautiful is also an opportunity to see your returning favourites, like electro-pop misfits, Phantogram. The electronic-rock duo are back, with a headlining tour, new songs and same future-bending sound. They've been killing it on tour and will bring their dynamic stage show to the desert this weekend.
Sunday, September 22
10:40 pm – 11:25 pm
Huntridge Stage
Phantogram - Mister Impossible (Official Lyric Video)
Life Is Beautiful Festival takes place in Las Vegas 20th – 22nd September. If you're attending, stop by and visit uDiscover Music at 11th Street Records, 1023 Fremont St (next to the East Gate entrance) between 3pm and 8pm. You'll be able to get a selfie with Freddie Mercury, put yourself on the cover of Abbey Road and potentially win lots of giveaways.
Format:
UK English