'For Love & Country' Documentary Premieres At Country Music Hall Of Fame
The film will be released via the Amazon Music app and Prime Video on April 7.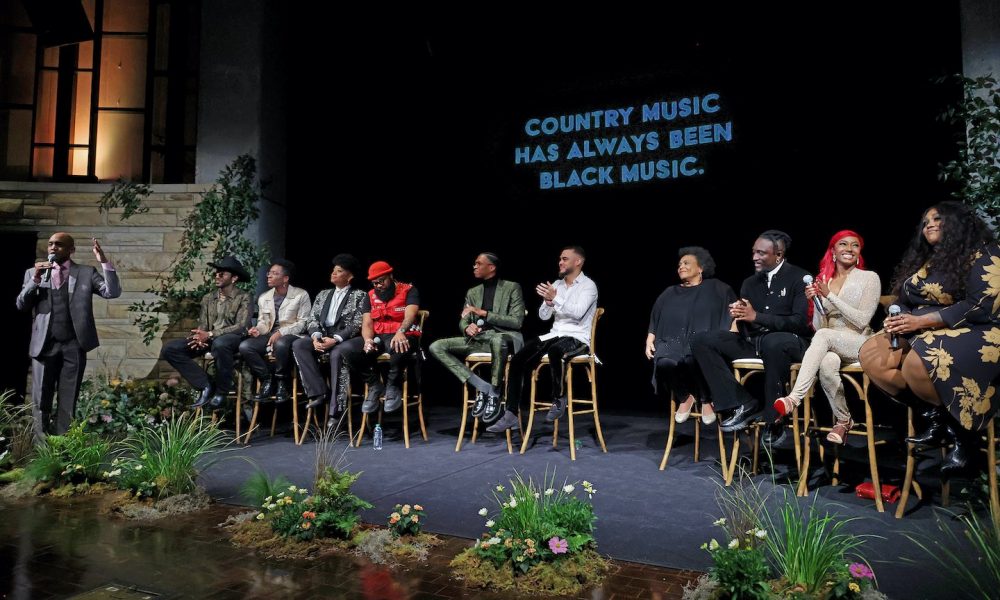 The Amazon Music production For Love & Country, which celebrates the rise of Black artists in country music, had its premiere on Monday night (4) at the Country Music Hall of Fame in Nashville. It will be released via the Amazon Music app and Prime Video on April 7.
As reported, the documentary, directed by New York-based, Ghanaian-American filmmaker and photographer Joshua Kissi, features such artists as Mickey Guyton, Blanco Brown, Brittney Spencer, Reyna Roberts, Jimmie Allen, Valerie June, Amythyst Kiah, and Allison Russell.
Many of those notables gathered to mark the occasion at the Hall of Fame premiere. As well as Brown, Spencer, Kiah, and Roberts, they included Shy Carter, BRELAND, Willie Jones, and Frankie Staton, who co-founded the Black Country Music Association in the mid-1990s.
For Love & Country Official Trailer | Amazon Music
Before the screening, a panel discussion titled Up here was moderated by Marcus K. Dowling, who is the first Black country music reporter at The Tennessean. As Musicrow.com reports, Dowling noted: "There is an actual change happening, and it's represented on this stage tonight. History is written by victors: These are the victors….we're having songs that are changing the conversation."
In the trailer for the film, Reyna Roberts says of her commitment to the country genre: "Music is my life, it's everything. People ask me why did I choose country music? Country music chose me."
The release of For Love & Country continues Amazon Music's immersion into the genre, following its livestreaming on March 7 of the Academy of Country Music Awards. Guyton, meanwhile, continues her unstoppable rise with three nominations at next Monday's (11) 56th annual CMT Music Awards, where she will also team up with the Black Pumas for a world premiere collaboration. Her fellow fast-rising Black country artist, New Jersey-born BRELAND, also has three nominations.
Buy or stream Mickey Guyton's Remember Her Name.