In New Doc, Mickey Guyton And Others Speak To The Black Experience In Country Music
'For Love & Country' premieres April 7 on Amazon Prime.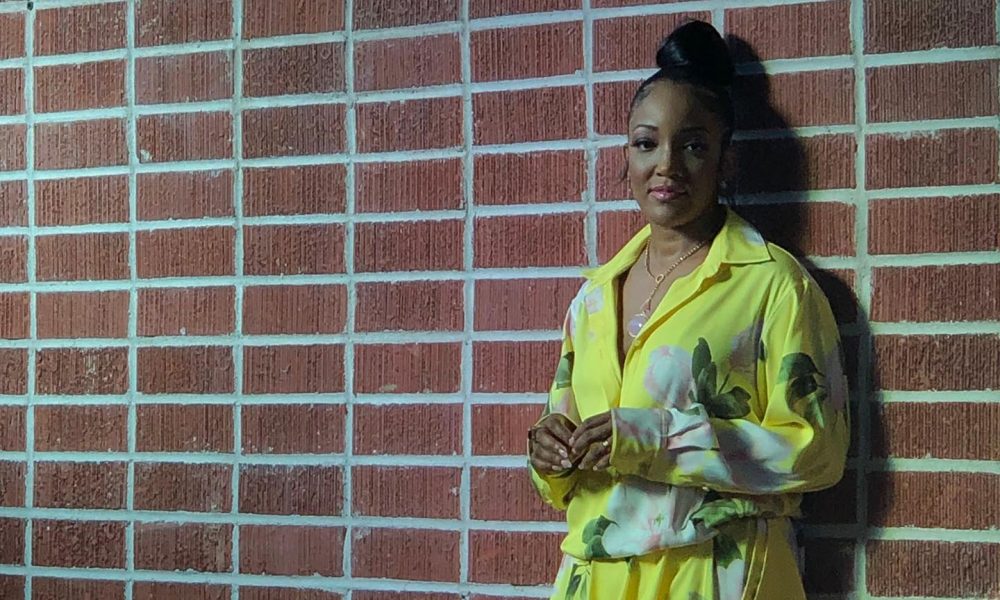 2022 Grammy-nominees Mickey Guyton, Valerie June, and Allison Russell are among the artists appearing in the new documentary For Love & Country, premiering April 7 on Amazon Prime. Directed by Joshua Kissi, the film explores country and roots music's origins through the lens of a new generation of Black artists.
Other participants include Amythyst Kiah, BRELAND, Blanco Brown, Reyna Roberts, Brittney Spencer, Frankie Staton, Shy Carter, Willie Jones, and Jimmie Allen, all of whom will detail their experiences trying to reclaim space in a predominantly white genre. "We deserve to be here. Our dreams are valid," declares Guyton in the film's trailer.
"I've always believed in the old saying, 'if you can see it, you can be it,'" Guyton said in a statement. "However, it's no secret there has been a lack of representation of Black artists in mainstream country music for years. That's why I hope little Black girls growing up now can see us, artists like Brittney, Reyna, Amythyst, Allison, Valerie, Frankie and me, and know they have a place here in country music. We all do."
Increasingly becoming a powerful figure in country music, Guyton is certainly a role model herself. The past year alone has included a number of triumphant moments, including performing a stunning rendition of the National Anthem at Super Bowl LVI. Last fall, Guyton was named Breakout Artist of the Year at the CMT Artists of the Year event, weeks after releasing her debut, Remember Her Name. In addition to garnering critical acclaim, the long-awaited album was a commercial success, peaking at No.7 on Billboard's Top Heatseekers Chart.
"Remember Her Name is a culmination of the last ten years of my life in Nashville. This album is the closing of a chapter," Guyton said in an earlier statement. "All those years ago, I set out to create music that would make people feel self-empowered, loved, and comfortable with being themselves and this album holds true to all of that. I hope everyone who listens finds something that connects and speaks to them."
Buy or stream Remember Her Name.