Foreigner Discuss Handling Their Legacy In uDiscover Music Ramblin' Man Interview
"We treat the music with respect and because we're fans too, we can let the music and the songs do the talking for us", the band say of performing their classic hits.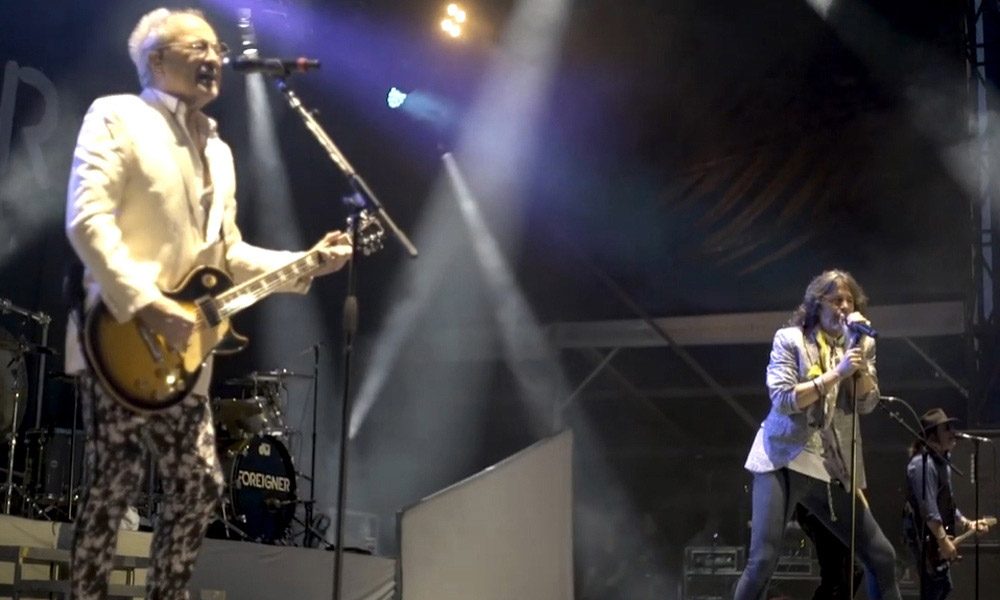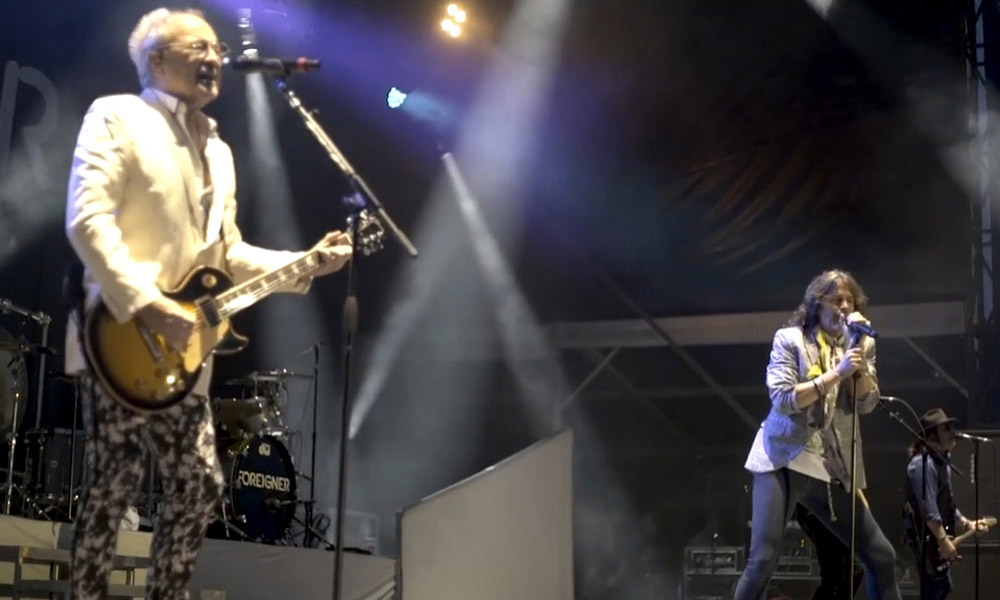 To say that Foreigner's reputation precedes them is something of an understatement. With 42 years of service on the clock and over 80 million record sales under their belt, the much-loved Anglo-American outfit formed by ex-Spooky Tooth guitarist Mick Jones have achieved success on a stratospheric scale and they're still one of the most popular live acts on the planet.
Accordingly, Foreigner proved an inspired choice to close out the 2019 Ramblin' Man Fair, where they turned in a suitably epic set, inevitably featuring their legendary signature hit, 'I Want To Know What Love Is'. While in Maidstone, however, bassist Jeff Pilson and multi-instrumentalist Thom Gimbel, also sat down with uDiscover Music's Kylie Olsson to discuss their views on recording new material and how they feel about playing their classic hits.
"There is new material in the pipeline, though I don't necessarily see us doing a whole record of new material", Pilson says during the interview, which you can watch in full below.
Foreigner Interview: Handling The Legacy And Recording New Material (Ramblin' Man 2019)
"I do see us doing another one of the packages we've done recently, like we did with Foreigner 40 a couple of years ago, where we included a couple of new songs on that", he continues. "A whole new album of new material would take us away from the road for too long and it's too much of a commitment. It's not that kind of a world anymore. It's a singles world – one song at a time!"
Both band members are also adamant that it's playing live that remains Foreigner's number one priority, for as Thom Gimbel says "It's really fun, you can feel the energy and that's what we thrive on." But how do the band handle their legacy and even choose a set list when they also have a multitude of hits ranging from 'Cold As Ice' to 'Hot Blooded' and 'Waiting For A Girl Like You' to name just three potential candidates?
"It's actually pretty simple for us, because we're big Foreigner fans", Pilson reflects. "We treat [the music] with respect and I think, because we're fans that we can let the music and the songs do the talking for us. It really does work that way and the audience responds so powerfully every night.
"After 42 years, nearly all our shows are still sold out", he concludes. "It's the songs. The songs are timeless and we're lucky that we have so many universal songs that the hard part is deciding which songs not to do."
Feeling lucky? Here's your chance to win a guitar signed by many of the artists who played at Ramblin' Man this year, including Airbourne, Allman Betts Band, Foreigner and Kenny Wayne Shepherd.
Format:
UK English