Frank Turner Speaks Up For Music Venue Trust's 'Own Our Venues' Campaign
The campaign seeks to protect, secure and improve grassroots music venues in the UK.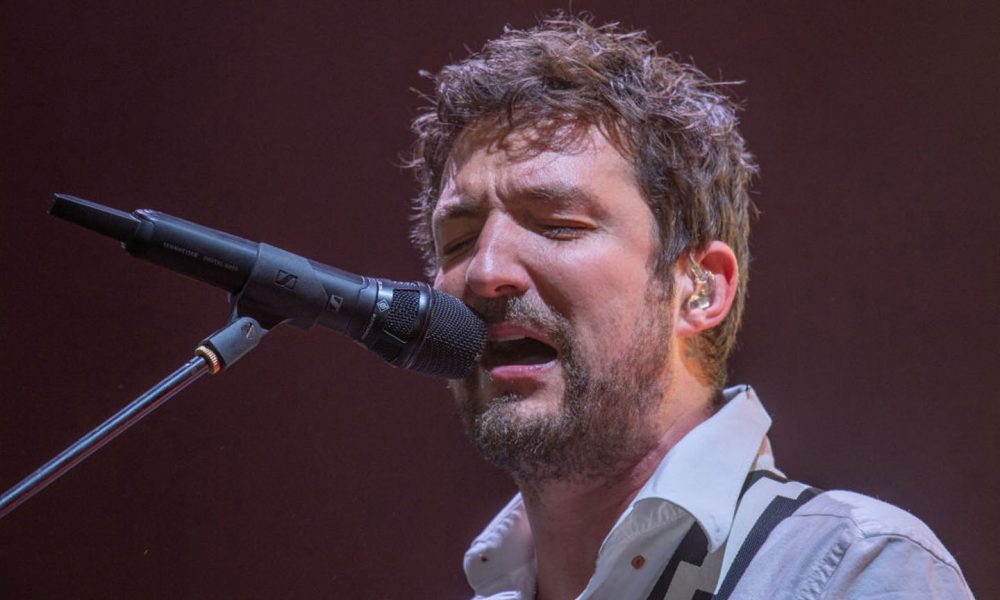 Frank Turner, Wolf Alice, and others are speaking up in support of the UK's Music Venue Trust's 'Own Our Venues' (#OwnOurVenues) Campaign.
For the last eight years Music Venue Trust has led the campaign to protect, secure and improve Grassroots Music Venues in the U.K, supported by treasured community of music fans, artists, and crew. The MVT says: "The charity has grown from strength to strength and currently provides support for over 900 venues in the U.K."
Now they want to make the most radical change of all by changing the ownership model saying. "We believe these vital venues should belong to us. All of us that care about them, that play in them, that visit them," adding, "We want you to join us. Let's Own Our Venues.
"Over the last 20 years, 35% of Grassroots Music Venues (GMVs) have closed. Since the launch of the 'Own Our Venues' initiative, hundreds of individuals, companies and organisations have already pledged their support to the project. These include high profile investors such as Ed Sheeran, Frank Turner and musician-turned-venue-owner Ben Lovett, alongside major music industry companies such as Sony Music Entertainment and Warner Music among many others. Arts Council England has also confirmed a grant of £500,000 to the project, which is not included in the crowdfunded total. The deadline to secure investment is March 30."
Singer- songwriter, Frank Turner said in a Facebook post," I am a proud patron of The Music Venue Trust and I support the Own Our Venues Campaign because it is a bold new idea to change the way that Grassroots Music Venues are owned and operated, thereby safeguarding them for now and for the future and protecting that corner of our culture. We only have a few days left to reach the target of 2.5 Million pounds to show that community ownership is the way to protect Grassroots music venues so if you can afford to invest please do get involved and be part of this and join us. We are SO close to hitting our target, and with your help we can. Even a £5 donation makes a difference! "
As the deadline of March 30 gets closer with only days to go, more people are coming forward to show their support. Find out more about the Music Venue Trust campaign.
Ellie Rowsell of Mercury prize winning band, Wolf Alice, tweeted her support saying, "@musicvenuetrust have launched an initiative to save our beloved grassroots music venues from being shut down. The long term plan of this initiative is to take control of the freeholds of the venues so they can protect them from being turned in to flats or Costa Coffees etc."
She continued "To do this they are asking anyone who can afford it to invest money to support this plan. You can invest as little as £100 but they need to reach their target before the end of next week!"
"If you know anyone who wants to be a part of this community share model that has been so effective in saving local pubs and the like (my nan's fave pub actually still thrives today because of this) then please pass on the above link!"
"This is an exciting plan that with enough people involved could help save part of Britain's incredible music culture we are so proud of yet are watching slip away."
Listen to the best of Frank Turner on Apple Music and Spotify.