Freddie Mercury's 'Time Waits For No One' Set For 7" Picture Disc, CD Single Release
The picture disc 7" which perfectly replicates the track artwork and the CD single edition comes with heavyweight packaging.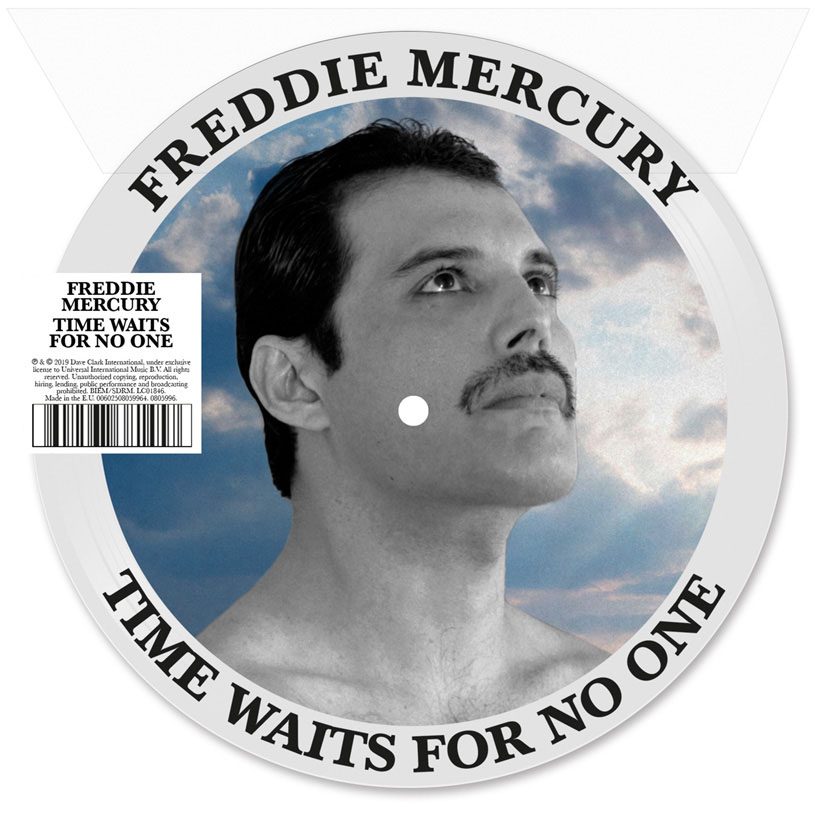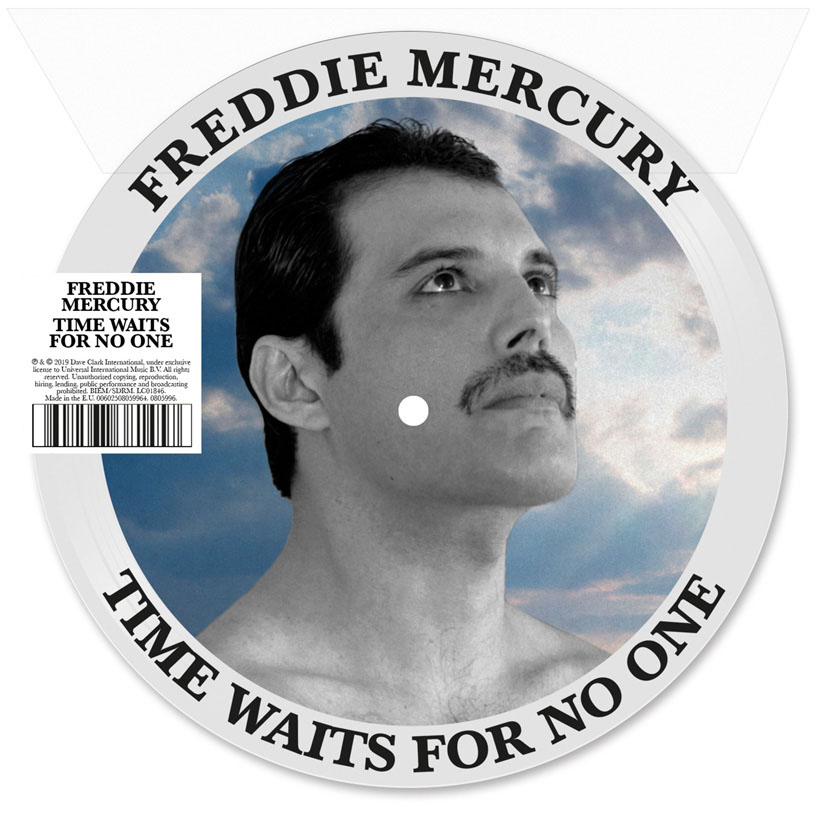 The previously unreleased version of Freddie Mercury's 'Time Waits For No One' is set for release on 26 July on 7" Vinyl Picture Disc and CD Single, available by pre-order today. 'Time Waits For No One' shows the Queen frontman at his most compelling: a completely stripped-down performance, accompanied by just a piano, showcasing one of music's most beloved and show-stopping voices.
'Time Waits For No One' is a previously unreleased version of 'Time', recorded in 1986 for the concept album of the hit musical of the same name – emerging after two years of work by the globally successful musician, songwriter and producer Dave Clark, a long friend of Mercury's. The additional formats will be available to purchase on July 26, along with a bonus interview featuring Mercury and Dave Clark. Four decades waiting in the wings, "Time Waits For No One" is now available to purchase on new physical additions and it provides a memorable eulogy to the Queen frontman, produced and directed by one of his closest friends.
The song will now be available on two formats – a striking new picture disc 7" which perfectly replicates the track artwork and a CD single with heavyweight packaging, similarly decorated but with Freddie Mercury, Dave Clark and John Christie pictured together in 1986 on the other side.
Time was the brainchild of Dave Clark, whose first spectacular brush with fame was as the leader of 1960s favourites the Dave Clark Five, was the man behind Time. The show opened at the Dominion Theatre in London's West End in April 1986. It starred Cliff Richard and a pre-filmed Sir Laurence Olivier. Mixing science fiction with rock music and futuristic special effects, it ran for two years.
The soundtrack album featured tracks by Richard, Julian Lennon, Ashford & Simpson, Dionne Warwick and others. Mercury first agreed to record a song that Clark had in mind for him from the show, 'In My Defence.' He flew from his home in Munich to record it at Abbey Road Studios in October 1985. Moran, the pianist among Clark's session band, had never met Freddie, but they became firm friends. They went on to co-write 'Barcelona,' his hit with Spanish operatic soprano Montserrat Caballé. Mercury and Moran also penned most of the album of the same name.
Mercury enjoyed the 'In My Defence' recording so much that he asked Clark if he had any other material. The producer offered him the musical's title song, and they returned to Abbey Road to record it in January 1986. Written with John Christie, the song's recording featured 48 tracks of backing vocals, by Mercury, Christie and another friend, Peter Straker. Two x 24-track tapes were locked together, for the first time in Abbey Road's history, resulting in a 96-track production.
Time Waits For No One is out on 26 July and can be bought here.
Format:
UK English