Genesis' Lockdown Film Festival To Stream 'The Mama Tour' This Evening
The virtual festival began last Saturday with a stream of the band's 'Three Sides Live' concert film.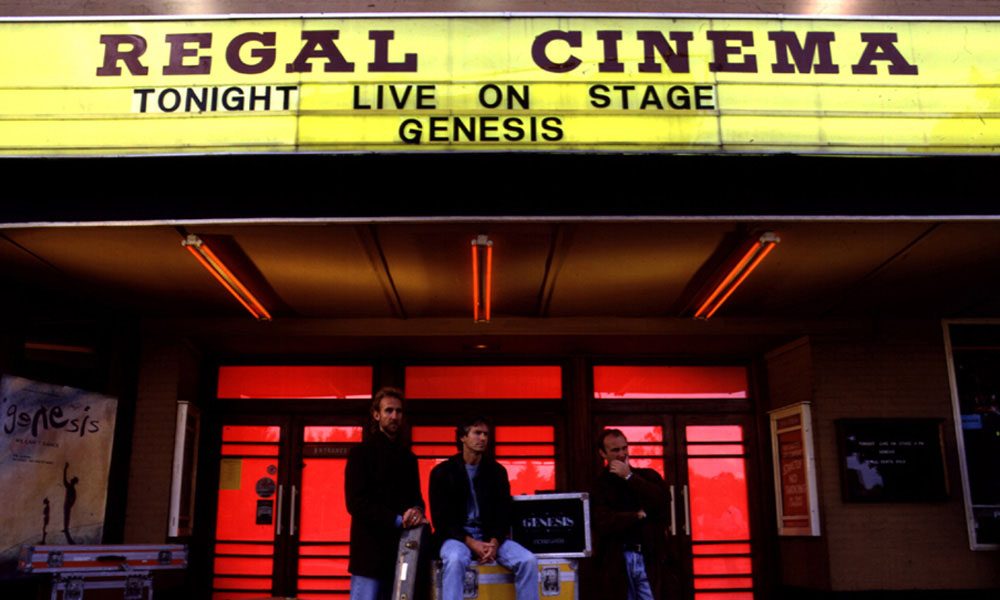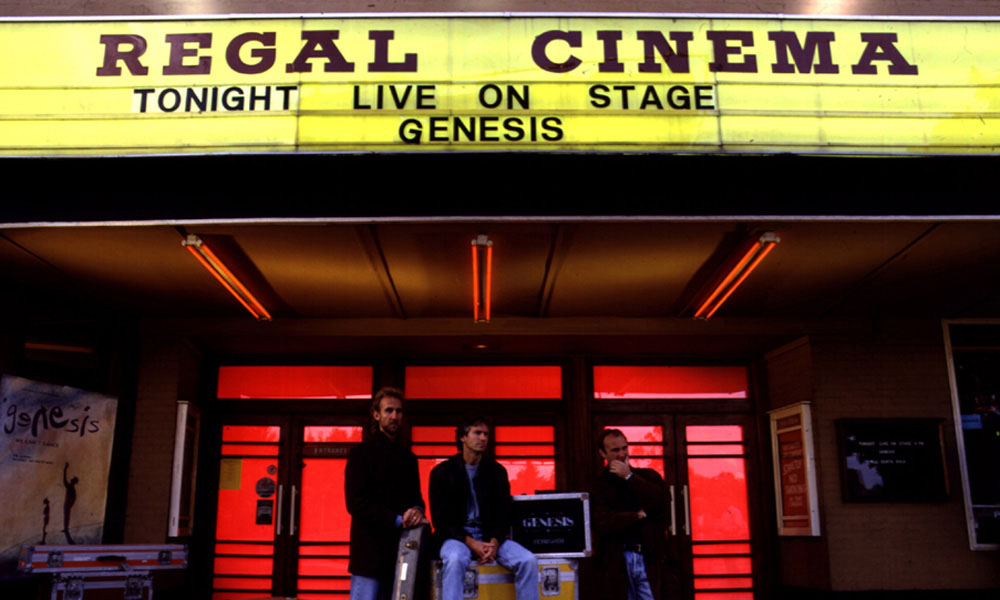 Genesis will stream 1984's 'The Mama Tour' today as part of their Genesis Film festival which is streaming full live performances form the band during lockdown via the band's official You Tube Channel.
'The Mama Tour' contains highlights from the band's five concerts at the National Exhibition Centre in Birmingham in February 1984 at the end of their 'Mama Tour', supporting their 1983 album Genesis. The 71-date tour began in November 1983 and ended with the run of shows in Birmingham. 'The Mama Tour' concert film was directed by Jim Yukich and featured Genesis' core line-up of Phil Collins, Mike Rutherford and Tony Banks augmented by long-term touring musicians Daryl Stuermer (guitar/bass) and drummer Chester Thompson.
Last week the band announced: "Introducing the Genesis Film Festival, a celebration of live footage for you to enjoy during lockdown. Over the next 5 weeks, every Saturday from 8pm BST/2pm EDT a new Genesis film will be made available to watch on the band's YouTube channel for 7 days."
Everything kicked off last weekend with 1983's 'Three Sides Live'. 'The Mama Tour' will be followed by:
Saturday May 2: Live At Wembley Stadium (1987)
Saturday May 9: The Way We Walk (1992)
Saturday May 16: When In Rome (2007)
In March, Genesis announced they will be touring for the first time in 13 years. The legendary band have announced 'The Last Domino?' Tour of 2020, which starts in Dublin on 16 November and will be Tony Banks, Phil Collins and Mike Rutherford's first live outing together since the globe-trotting, sell-out 'Turn It On Again: The Tour' in 2007. They will be joined on stage by Nic Collins on drums, and the bands long time guitar and bass player Daryl Stuermer.
Genesis are one of the world's biggest selling and most successful bands of all time. They have sold an estimated 100 million albums and have played to sold-out stadiums and arenas all over the world for decades.
Listen to the Best of Genesis on Apple Music and Spotify.
Format:
UK English