Geoff Mack, Writer Of Country Staple 'I've Been Everywhere,' Dies At 94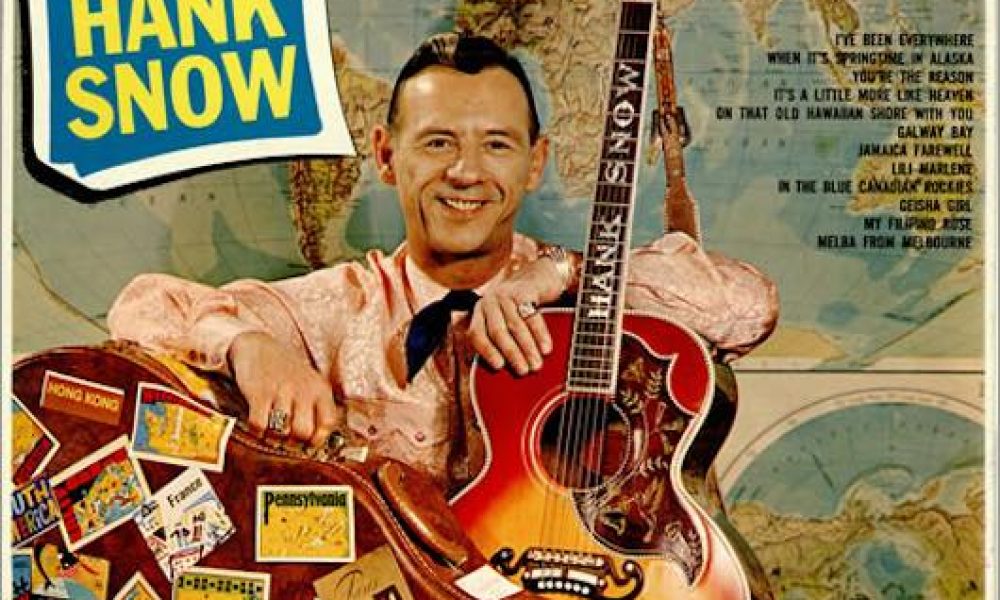 Geoff Mack, the Australian songwriter best known for his much-covered country staple 'I've Been Everywhere,' died on 20 July in Benowa on Australia's Gold Coast. He was 94. The song was a US country chart-topper for Hank Snow and went on to be associated with the Statler Brothers, Johnny Cash and others, among an estimated total of more than 130 versions.
Born Alfred McElhinney in Surrey Hills, Victoria in 1922, Mack developed his own musical career while he was an aircraft mechanic in World War II. Often performing comedy material, he wrote 'I've Been Everywhere' in 1959, its tongue-twisting lyric originally listing numerous Australian locations, such as "Tullamore, Seymour, Lismore, Mooloolaba, Nambour, Maroochydore, Kilmore, Murwillumbah, Birdsville."
It was a local hit for Lucky Starr, rapidly rising to reported sales in Australia of 45,000 copies. "I'd never had anything published or recorded anything when I wrote it," Mack told The Australian in 2013. "I only wrote that to get in on the rock [scene] of the time."
In 1962, the song was adapted for Canadian artist Hank Snow, a major country star in the US since 1949 with such 1950s chart-toppers as 'I'm Moving On,' 'The Rhumba Boogie' and 'I Don't Hurt Anymore.'  Snow's version changed the place names to North American towns and cities and quickly captured the public's imagination, giving the singer his first No. 1 for eight years with two weeks at the top in November 1962.
As a result, the following year Mack was inducted into the Songwriters Hall of Fame in Nashville, a rare feat for a non-American composer. In 1967, Lynn Anderson, who had her breakthrough country hit 'If I Kiss You (Will You Go Away)' that year, recorded it on her Promises, Promises album; it belatedly became a No. 16 hit single for her in 1970.
There were recordings of 'I've Been Everywhere' by Buddy Cagle in 1968 and Asleep At The Wheel in 1973, before the Statler Brothers cut it for their Harold, Lew, Phil & Don album in 1976.
The Statler Brothers - I've Been Everywhere
Snow revived the song as part of Brand On My Heart, his 1985 album collaboration with Willie Nelson, before Johnny Cash gave it another new lease of life on American II: Unchained, the second in his series of albums produced by Rick Rubin. But Cash had been performing Mack's composition for decades by then, and here he is in a duet version with the aforementioned Lynn Anderson, on Johnny's own TV series:
Johnny Cash and Lynn Anderson - I've Been Everywhere
Mack's trademark song has continued its long life with further performances on disc and on record. Here's Kacey Musgraves giving it her treatment on the stage of the Grand Ole Opry in October 2015:
I have always seen myself as a novelty," Mack told The Australian in that 2013 interview. "Most of my work is flippant. I just try to make people laugh."
Click here to explore our Johnny Cash Artist Page.
Format:
UK English