'George Harrison: The Apple Years' Imminent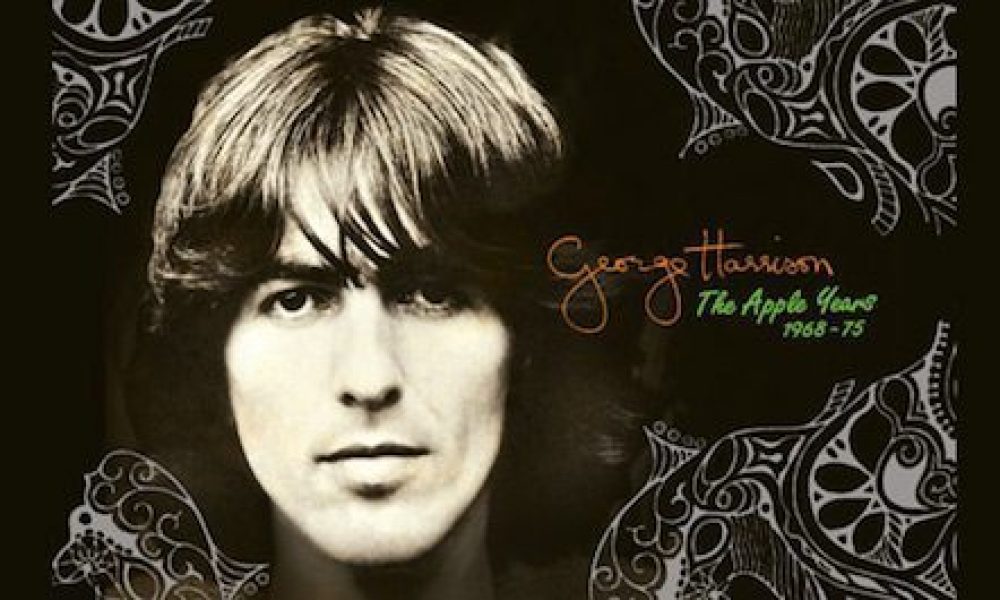 The first six solo albums in George Harrison's distinguished catalogue will be re-released later this month as 'George Harrison: The Apple Years 1968-1975.'
The collection, overseen by George's musician son Dhani, comes out on September 22 as the follow-up to the remastered 'Dark Horse Years 1976-1992' album reissues of 2004. The remastering process for the collection took place at Lurssen Mastering in Los Angeles. Pre-order your copy here.
The new set begins with the instrumental soundtrack album 'Wonderwall Music,' which in 1968 became the first album release on Apple, followed by the experimental 1969 set 'Electric Sound,' both of them released while the Beatles were still together. The classic triple album of 1970 'All Things Must Pass' is next, followed by 1973's 'Living In The Material World,' 'Dark Horse' from 1974 and lastly the 1975 release 'Extra Texture (Read All About It).'
Four of the albums have new material added, while 'All Things Must Pass' has the five tracks that were added to the 2001 reissue. 'Wonderwall Music' now includes 'In The First Place' by Liverpool outfit the Remo Four, who played the rock elements in the original album sessions; an unreleased alternate take of 'The Inner Light,' and the previously unissued raga 'Almost Shankara', which wasn't used in the film or the original soundtrack. Howlett writes new notes in the booklet for this and each album, and 'Wonderwall Music' also has a new essay of appreciation by acclaimed musician, producer and composer Nitin Sawney.
The Chemical Brothers' Tom Rowlands contributes new notes to the 'Electronic Sound' reissue, as does Dhani Harrison. 'Living In The Material World' adds a remix of the 1971 single version of 'Bangla Desh,' only previously out on the 1976 'Best Of George Harrison' compilation, plus 'Deep Blue and 'Miss O'Dell,' b-sides included on the 2006 reissue edition. The new 'Dark Horse' includes the b-side 'I Don't Care Anymore,' making its first showing on CD, and an unreleased early acoustic take of the title track.
"I am so happy that what we started a decade ago by releasing 'The Dark Horse Years' is now complete with the release of his first six albums as 'The Apple Years,'" says Dhani. "Some of these records have long been out of print, and so I cannot wait for music lovers to get their hands on these newly remastered versions. It's a very proud moment for us, and I would like to thank everyone who has helped us in any way to achieve this."
The compilation will feature an exclusive DVD (featuring a new seven-minute film with unreleased footage) and a book, 'The Apple Years.' This perfect-bound volume features an introduction by Dhani and essays by radio producer and Beatles authority Kevin Howlett, plus rare and unpublished photographs. Each of the six albums will also be available to buy individually.
George Harrison - The Apple Years 1968-75 Box set - Released 22nd September
Format:
UK English