Glass Animals Announce Live-Stream Concert For October 15
The event will include a full band performance plus special guests, in support of 'Dreamland.'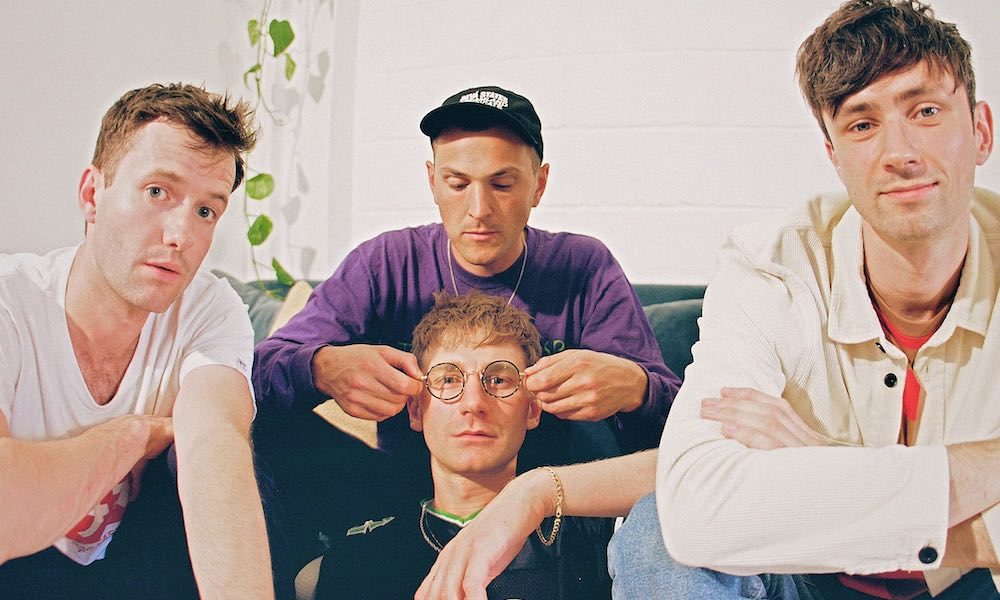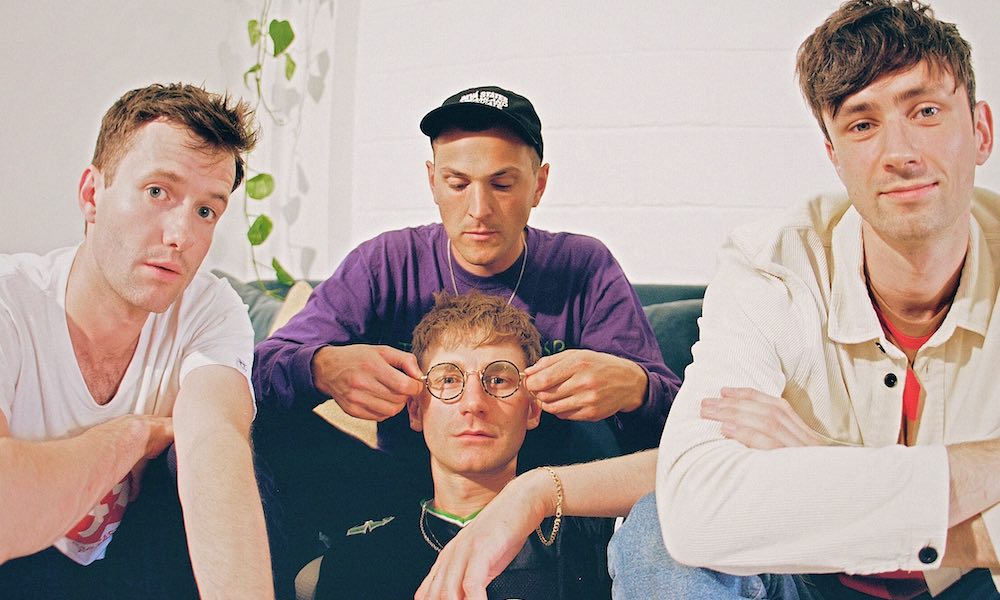 Glass Animals are reimagining their globally renowned live show for the internet with the announcement of a new virtual concert event, 'Live In The Internet,' taking place on October 15 in support of their chart-topping new album, Dreamland.
Having used the internet as their playground in pioneering ways while launching their latest album, this event is sure to be a unique use of the web as a performance space. It will feature full band performance, special guests, Glass Animals' typical striking set design/visual work, and creative fan interaction. There will be multiple streams, each covering different time zones. Tickets will go on sale Friday, September 25, at 9:00 a.m. BST,  while fans will have the opportunity to pick from four-time slots, depending on their geographic locations.
"It's going to be a global live-streamed performance featuring new songs, old songs, a crazy set featuring all of your fave props and mad set design… plus some very special guests," shared frontman Dave Bayley on the band's socials."This is the closest we can get to playing live for you (for now), so we've put everyone we have into this."
"I think 90 percent of a live concert's atmosphere comes from the crowd. It's about that togetherness and everyone getting on the same level and everyone in the room being part of the same thing. It's impossible to create that same feeling on the internet. That's why people still go to sports matches instead of just watching on the TV. That atmosphere doesn't exist on the internetBUT…the internet is good for interacting in a different way. It's the most powerful thing in the world. You can do things on the internet that you can't do in real life.
It is a new type of performance space. Just like you'd perform and interact differently in a tiny club to how you'd perform in a stadium…you have to interact differently on the web. Gaming and social media have pioneered the way people do this, and how people enjoy the internet. I think there's a way to pull some of that cleverness into a streamed music event. So, we're going to try to do something with that in mind, instead of just performing live to a totally empty room. We did that like every day on our first tour when we started the band and it's really not so fun!"
.@GlassAnimals are reimagining their globally renowned live show for the internet on Thursday 15th October! Watch them perform with a full band, special guests, striking set design & creative fan interaction 💜

Tickets go on sale Friday at 9am 👉 https://t.co/BpKwNN3Kv5 pic.twitter.com/pRqOcSmbjw

— Live Nation UK (@LiveNationUK) September 22, 2020
Earlier this month, Bayley performed the band's viral hit single "Heat Wave" on The Late Show with Stephen Colbert, followed by a full-band rendition of "Tangerine" on The Late Late Show with James Corden. Bayley also joined Corden remotely for an interview, where he teased the band's forthcoming concert.
"Releasing this album has been strange – there's no, like, rulebook for releasing a record in a pandemic," shared the artist. But, he said, the band let their creativity fly during lockdown – releasing a series of "Quarantine Covers," lots of highly-unique visuals, an open-source website for fans to create their own art and videos, plus a companion visual album, available on VHS.
"We are going to basically try and incorporate some of that madness into [the] live show" said Bayley. "I feel like a lot of live shows…the energy comes off the audience…That doesn't exist over the internet, so we're going to try…and do something different."
Released on August 7, the deeply-introspective Dreamland marks Glass Animals' long-awaited follow-up to 2016's How to Be a Human Being. It was certainly worth the wait: with over 225 million combined global streams, Dreamland now stands as the highest-charting album of the band's career – peaking in the Top Ten in multiple territories, including the UK (No.2), the US (No.7), and Australia (No.6).
The band's third album was also warmly received by the critics. DIY gave the LP a five-out-of-five score, declaring Dreamland to be "Dave's Opus," while Clash called the album "a triumph," elaborating that it is "a brave and ultimately bold move, it's hugely effective – direct yet sumptuously nuanced." The Independent, meanwhile, praised Dreamland as a "complex, thoughtful, and moving record."
Tickets to 'Live In The Internet' go on general sale at 9:00 a.m. on Friday, September 25. They will be available here.