Glass Animals' 'Heat Waves' Hits No.1, Breaks New Record
The 'Dreamland' single was released in 2020, and has since spent 59 weeks on the chart.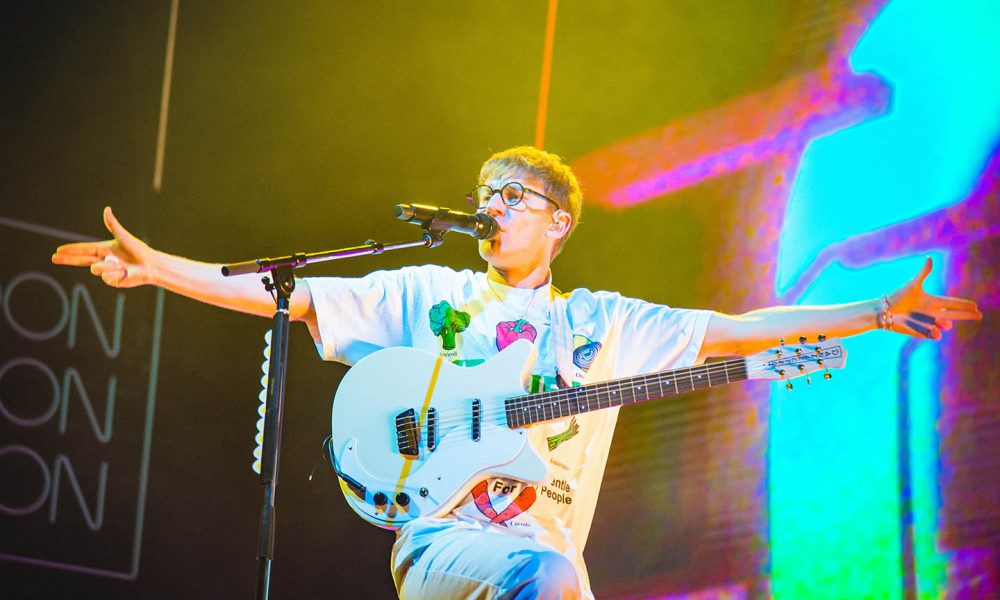 British alt-rockers Glass Animals scored their first No.1 on the Billboard Hot 100 this week with "Heat Waves," while breaking a new chart record along the way. Prior to reaching the top of the Hot 100, "Heat Waves" slowly climbed the pop chart for an incredible 59 consecutive weeks, breaking a record for the longest journey to No.1 (previously held by Mariah Carey's "All I Want for Christmas is You)." Glass Animals' most successful single to date, "Heat Waves" was initially released in June 2020, off the band's third studio album, Dreamland.
Today's milestone marks the latest in a string of incredible chart successes for "Heat Waves." Earlier this month, the single topped Billboard's Global Hot 200 while finding similar success on the Top 40 and Hot AC Radio Charts. The track also peaked on Spotify's Global Top 50 Chart in late January, as it amassed over a billion streams.
Glass Animals - Heat Waves (Official Video)
As for the entirety of Dreamland, the album packs in personal experiences, including an emotional bike accident involving the band's drummer, Joe Seaward, in 2018. "The album felt really close to my heart…it's the most personal record I've ever done," frontman Dave Bayley told Songwriter Universe in 2021. The artist also spoke to the challenges of releasing an album, amid a global pandemic. "[There was] no guidebook for this. But at the same time, that fear basically drove us to be extra creative with how we presented…and released the record."
Currently, the 2022 Grammy nominees (up for Best New Artist) are back on the road, continuing the North American leg of their Dreamland tour. This summer, Glass Animals will head over to Australia, while making the rounds at some of the biggest festivals in the UK, Europe, and the US, including Glastonbury, New York's Governor's Ball, Madrid's Mad Cool Festival, and Lollapalooza Stockholm. For a complete list of dates and ticket details, visit the band's website.
Buy or stream Dreamland.