Gorgon City Announces 'Salvation' Tour
The run kicks off in September in Europe before hitting the United States in October.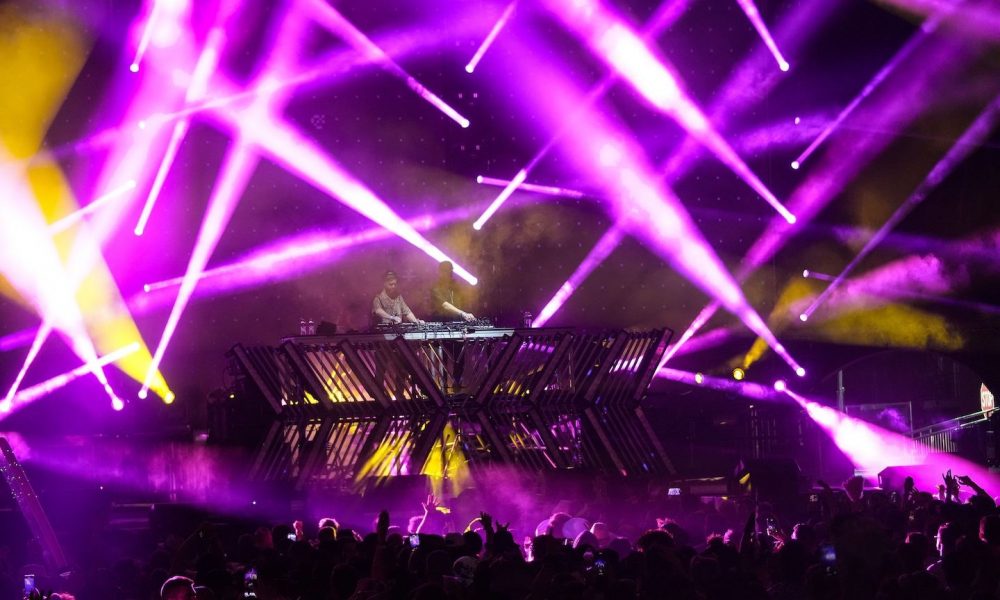 Gorgon City has announced the Salvation Tour of North America and Europe. Pre-sale begins August 2 with general on-sale to follow on August 3. The news comes just days after the group dropped its fourth album Salvation.
After kicking off in Poznan, Poland on September 8, the tour touches down in more than a dozen major cities including Amsterdam, New York, and London as well as performing in San Francisco and Los Angeles at the biggest venues they've played in each city, before wrapping up with a two-night finale in Dublin, Ireland on December 8 and 9.
Tickets will be available via a Spotify Fan First pre-sale beginning August 2, with an artist and venue pre-sale set for the following day. The general on-sale then starts August 3. The Salvation Tour follows a busy summer for Gorgon City, which boasts festival appearances at Amnesia in Ibiza, Lollapalooza in Chicago, and Strand Festival in Budapest.
With 1.5 billion catalog streams to its name and having just been confirmed as Beatport's Artist of the Month for July, Gorgon City shows off its versatile artistic range on Salvation. The album opens with the delicate arpeggio of "Wreckage," which builds into a slow-burning melodic house banger framed around elegant vocals from Julia Church.
Disco-laced club anthem "Voodoo" follows, one of two album singles along with "Lost & Found," a blissful house groover featuring sumptuous vocal melodies from DRAMA. "Voodoo" has gone from strength to strength in recent months, being officially added to the BBC Radio 1 playlist (marking the band's second addition this year) with more than 75 plays on the station, as well as entering the Official UK Singles Chart.
On the album's elegant home stretch, sumptuous deep cuts "City of Angels" and "Remember the Days" feature storming vocals from Jelani Blackman and Selah Sol, before the brooding UKG-influenced masterpiece "Should've Known" closes the album with a curtain-closing flourish.