Hear Gwen Bunn's Soulful New Single 'Don't Go'
The single arrives from the Grammy-nominated singer-songwriter and producer's upcoming project 'Mood Swings.'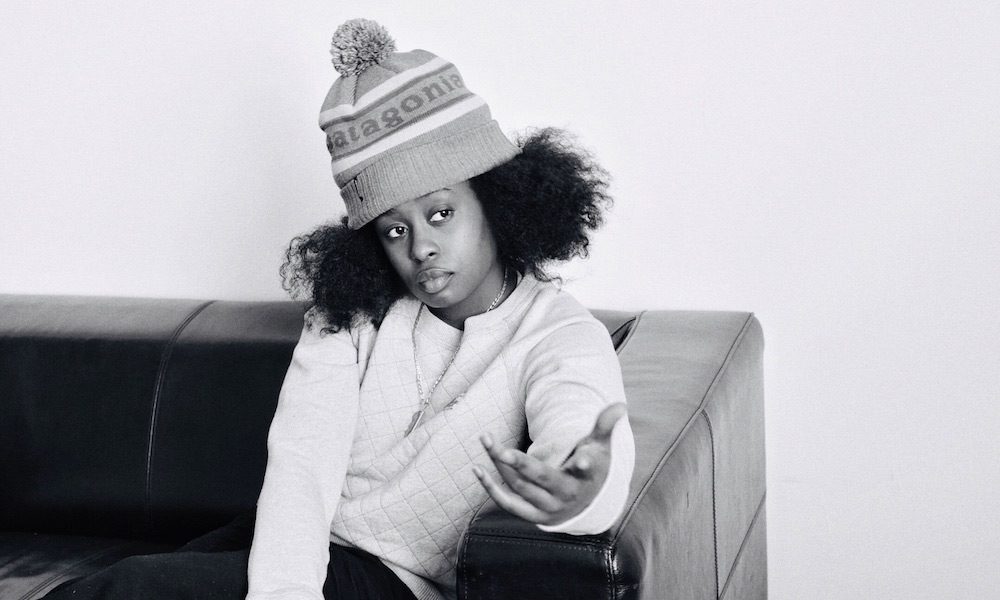 Grammy-nominated singer-songwriter and producer Gwen Bunn drops her latest single, "Don't Go" off her upcoming project Mood Swings. Hailing from Georgia, the singer-songwriter recruited fellow Peach State resident RicoElite to co-produce on the track.
The song begins as a piano-based jam, which transitions into rapid electronic beats underneath Bunn's singular voice. She acts as her own back-up, evoking a sense of multiple singers, but with an eerie sense of loneliness, which is only compounded when she sings "Don't go, don't go, you just never know all the places we could go, hate to be alone." It's a desperate love song, looking for excuses to keep things the same as they were.
Gwen Bunn "Don't Go" (Official Audio)
This is the third single since Bunn released her 2018 album Safe Travels, following "Pressure" and "No Days Off," which The Fader said, "captures the exhausted sense of accomplishment you feel looking back after a long journey."
In 2014, she made a name for herself as one of the creatives behind Schoolboy Q's "Collard Greens" featuring Kendrick Lamar. She also featured on Rapsody's 2017 album Laila's Wisdom, appearing on the track "A Rollercoaster Jam Called Love," alongside Musiq Soulchild. Bunn also lent her talents on Lecrae's new album, Restoration on the closer "Nothing Left to Hide."
Bunn got her start in music at a very early age singing in the choir at Ebenezer Baptist Church in Atlanta where Martin Luther King, Jr. famously was brought up. Her father was a hip-hop fan while her mother loved gospel, both of which influenced her musical taste growing up and her unique sound. She attended the Berklee College for Music, starting her own label called Melody Dungeon Music and released her debut album, which received support from SZA, Jay Versace, and H.E.R.
As of late, Bunn operates out of the West Coast, where she works with artists like Ty Dolla $ign and Goldlink.
Bunn specializes in emotions, aiming to hone in on the different areas and dynamics that come with it. While there's no official release date, fans can expect Mood Swings to arrive later this year.
Listen to "Don't Go" here.