GZA Releases 'Liquid Swords (Amen Break Version)' With Louis Vuitton
GZA collaborated with Benji B and Virgil Abloh to create the film 'Amen Break.'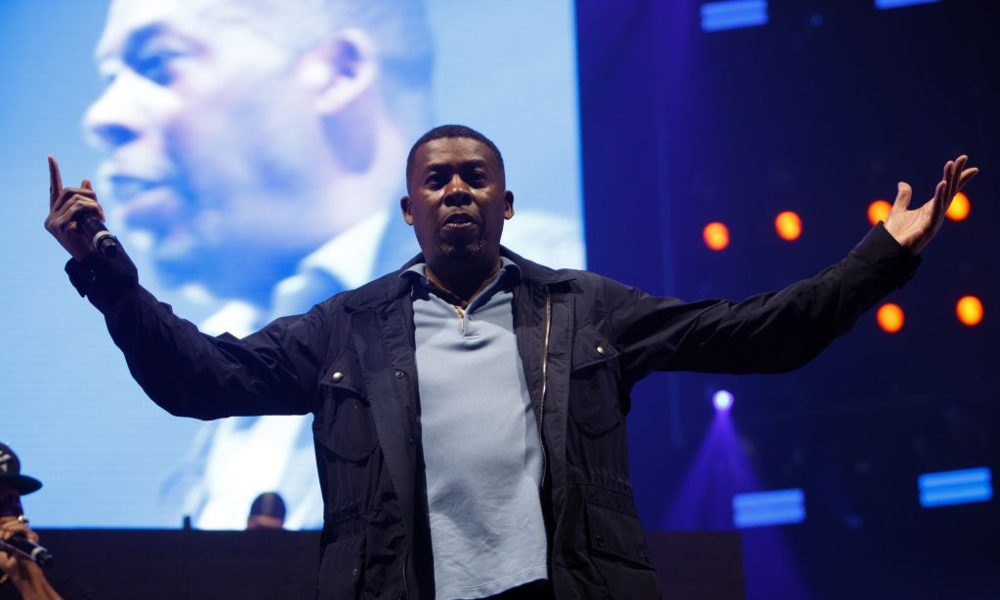 GZA The Genius has teamed up with Louis Vuitton to release "Liquid Swords (Amen Break Version)," which premiered earlier today. This collaboration between Louis Vuitton and GZA features a set partly derived from the artwork and packaging of his seminal and critically acclaimed album Liquid Swords. GZA collaborated with Benji B and Virgil Abloh to create a film, Amen Break, for the Louis Vuitton Spring-Summer 2022 Collection.
In 1995, the Brooklyn-born MC GZA released the album Liquid Swords, named after the 1993 film Legends of the Liquid Sword. Underpinned by the teachings of martial arts – already a recurring motif in the work of his group, Wu-Tang Clan – the record further integrated elements from the 1980 film Shogun Assassin and dealt with philosophical themes analogized through the game of chess.
GZA «Liquid Swords (Amen Break version)» - Louis Vuitton Spring-Summer 2022
GZA employed the virtues of composure native to martial arts to express values of mental strength through physical self-discipline. His contributions to hip-hop made it a truly global, bringing elements of the far east to New York, creating an almost mythological New York City, that became the basis of inspiration for this year's Louis Vuitton's men's spring summer 2022 fashion show and features in the Louis Vuitton Spring-Summer 2022 film.
The Louis Vuitton film "Amen Break" was named after a famous drum sample that influenced hip-hop and became the foundation for electronic music genres like drum 'n' bass. The film features many artists in a continuation of Abloh's ongoing celebration of Black creative talent. With this in mind, "The film reflects on a historic moment in Black art and culture when electronic music and hip hop emerged like twins from the same egg, and trickled into every part of the globe," as told by Louis Vuitton. Some of those who appeared in the film included: Goldie, Issa Perica, Caleb Femi, Unknown T, JIM JOE, Kandis Williams, Thelma Buabeng, Octavia Burgel, Julian Eugene Tsukasa Williams, Damian Eugene Nagisa Williams, Shabaka Hutchings, Malik Le Nost, and more.