Hear Valley's Sunny New Single, 'CHAMPAGNE'
The Canadian alt-pop band is up for Group of the Year at the 2022 Juno Awards.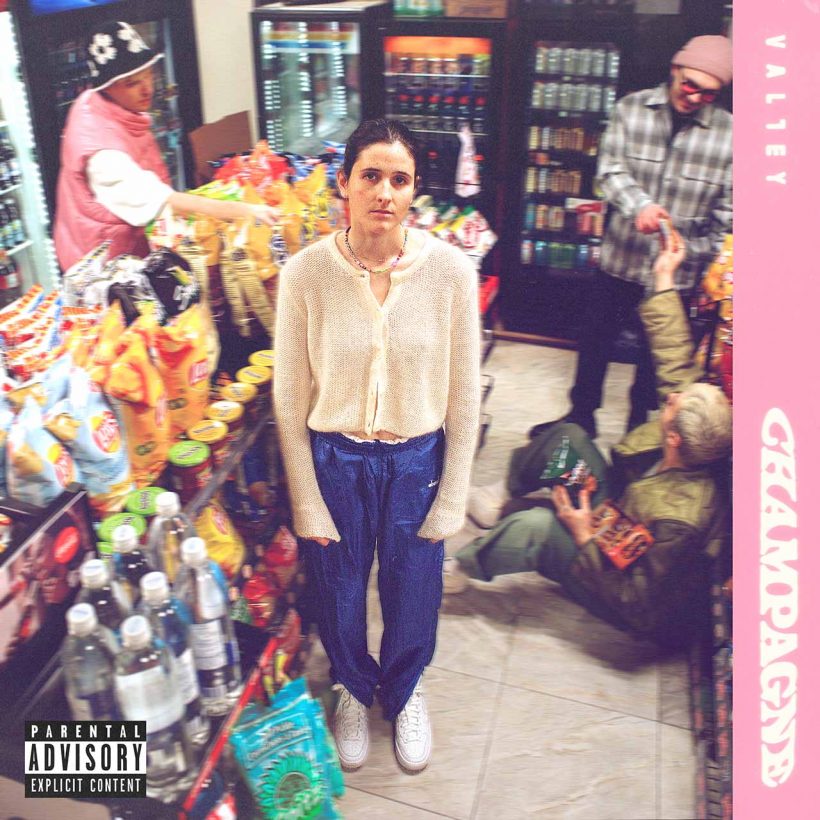 JUNO Award-nominated alt-pop group Valley have returned with an upbeat new single, "CHAMPAGNE," today via Capitol Records. Bandmember Karah James, who plays the drums and is the group's sole female singer, showcases her talents by tackling lead vocals on the track.
"Karah takes the lead on this one, singing from a powerful and refreshing female lens," said Valley member Rob Laska in a statement. "In the writing process certain narratives, lyrics, sections, phrases jump out at us and almost assign themselves to either Karah or myself, most of the time it's just about how honest we can keep the songs and a lot of that comes from the delivery of the vocals. We're lucky to have multiple singers in the band so that we can keep it fresh."
"CHAMPAGNE," which comes on the heels of the group's fifth EP, After the Party, instantly hooks listeners by blending sparkling synths with a captivating drum beat. Valley wrote the song over Zoom during the pandemic, working alongside two all-star collaborators: Jake Torrey (BTS, Justin Bieber) and Johnny Simpson (Maroon 5, MAX).
"'CHAMPAGNE' is simply a song about not letting the negativity of the world bring you down and turning the pain we feel into something positive," James added. "It's about reframing our narratives on challenging situations and people and telling ourselves that sticks and stones may break our bones, but you can't break something that won't break."
Valley - CHAMPAGNE (Official Lyric Video)
The song's release comes after Valley received a 2022 JUNO Award nomination for Group of the Year. They will be performing at the 51st Annual JUNO Opening Night Awards in Toronto on May 14, which will be streaming on CBC Gem, as well as attending the official JUNO awards ceremony on May 15.
In addition, fans can expect to find the Canadian four-piece performing at some of the summer's biggest festivals, including New York's Governors Ball, Las Vegas' Life Is Beautiful, and Toronto's Field Trip Music and Arts Festival. Scroll down below to see a full lineup of appearances.
Valley tour dates:
June 11 – The Governors Ball Music Festival 2022 – Flushing, NY
July 9 – Field Trip Music and Arts Festival 2022 – Toronto, ON
July 10 – Wonderstruck (Cleveland) 2022 – Kirtland, OH
September 10 – Moon River Afterparty – Chattanooga, TN
September 16-18 – Life Is Beautiful Festival 2022 – Las Vegas, NV