Hotboii Recruits Kodak Black For New Single 'Live Life Die Faster'
The track is accompanied by a music video.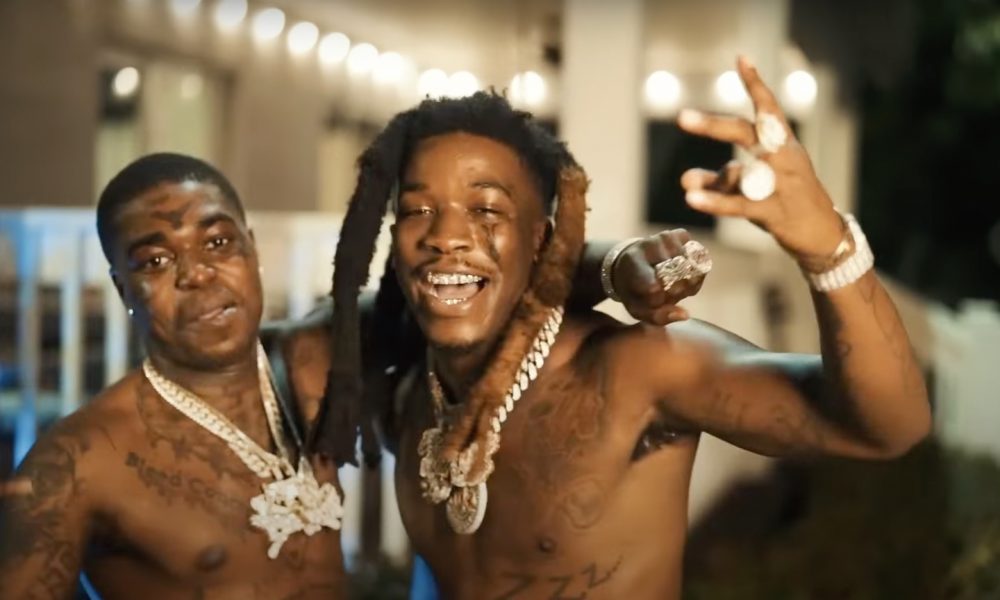 Hotboii gets personal on his latest track "Live Life Die Faster" featuring Kodak Black. The track is out now via Rebel Music/Geffen Records.
The song is one of Hotboii's most vulnerable and emotional efforts yet in the string of recent hits from the young talent. "What if they don't play my songs as much as they listen now" Hotboi raps over a melancholy yet hard-hitting beat. Throughout the song, the two rappers trade off powerful verses touching on the different anxieties and frustrations that come with being an artist today. "Live Life Die Faster" is an impressive showcase of talent from both Hotboii and Kodak, proving that they can make powerful records in addition to club-ready hits.
Hotboii ft. Kodak Black - Live Life Die Faster (Official Video)
"Live Life Die Faster" arrives on the heels of "WTF" and "Lately," Hotboii's two latest singles which skyrocketed to No.1 and No.16 trending at YouTube upon their respective releases. Pushing him even further into the forefront of the culture, "WTF" caught the attention of Drake, who posted a screenshot of the song on his Instagram.
"Lately" was a provocative followup to Hotboii's seminal 2021 release, Life of a Hotboii. The release found the young MC flexing his technical prowess—adding new dimensions to his signature rapid-fire delivery—while also showcasing his growth as a songwriter as he details his rise from scrappy Orlando kid to one of rap's most tantalizing talents.
Following up on the momentum from his breakout year, Hotboii closed 2021 supporting Polo G's tour with a gripping set that included fan favorites like "Don't Need Time," his viral hit which catapulted him to success, and "Nobody Special" featuring Future. Last year's run of tour dates also included his major festival debut at Rolling Loud Miami, where he celebrated an iconic slot at one of his home state's most beloved festival.