Ice Spice To Be First Musical Guest Of SNL Season 49
The rapper will make her late-night TV debut as the musical guest for SNL's premiere.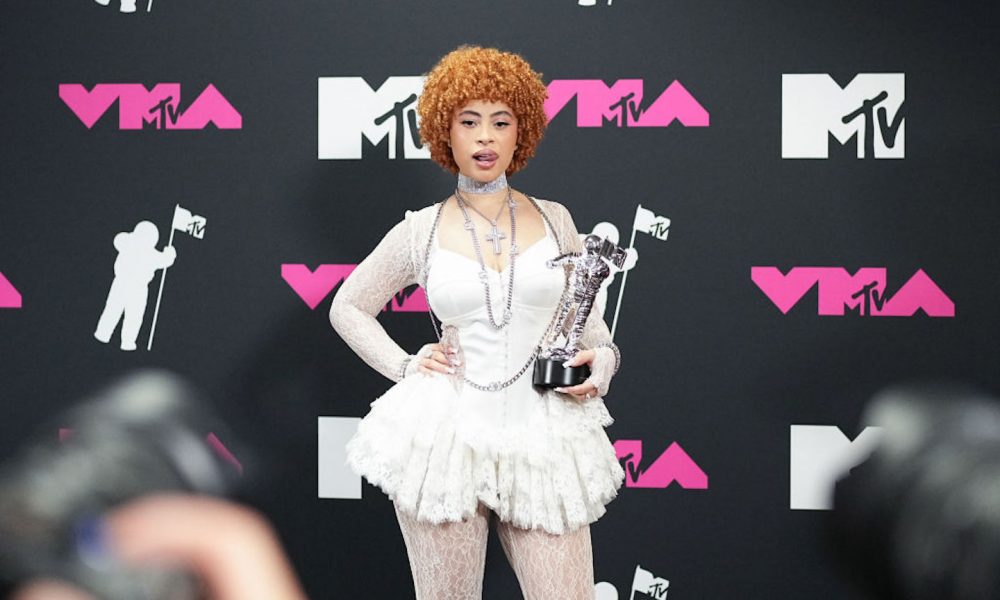 Saturday Night Live is set to return for season 49 next week, October 14th, and who better to kick things off than New York's very own Ice Spice.
The rapper will make her late-night TV debut as the premiere's musical guest, while former cast member Pete Davidson returns to the Rockefeller Plaza stage for hosting duties. Davidson, hailing from Staten Island, and Ice Spice, hailing from the Bronx, are set to make this episode a true New York moment.
Back in January, the rapper told Hot 97 that acting might be in her future, "I didn't ever really like see myself being a rapper," she said. "I always wanted to be an actress. That was my first passion." Here's hoping we'll see her in a skit.
For her performance, Ice Spice will have no shortage of hits to choose from, between "Barbie World," "Boy's A Liar, Pt. 2," and her latest single "Deli," just to name a few tracks that found major success in 2023. Her latest release, the highly-anticipated deluxe edition of Like..? dropped on July 21st, adding the Nicki Minaj remix of her song "Princess Diana" alongside four new tracks: "How High?," "Butterfly Ku," "On The Radar," and "Deli."
The EP was first released back in January and racked up 879 million combined global streams by the time the deluxe edition dropped thanks to hits including "Munch," "Bikini Bottom," "Gangsta Boo" (with Lil Tjay), and "In Ha Mood."
Ice Spice was recently profiled by Variety, where she discussed her relationship with recent collaborator Taylor Swift. "That's my sis," she called her.
Swift shared her own sentiments with the publication, writing, "I relate to Ice in many ways, but I think her dedication and focus is what blew me away from the very start," in an email to Variety. "She's extremely professional without being cold. Playful and fun without ever taking her eye off the prize."