'Taylor Swift: The Eras Tour' Concert Film Gets An L.A. Premiere
The film will have a world premiere screening in Los Angeles on October 11.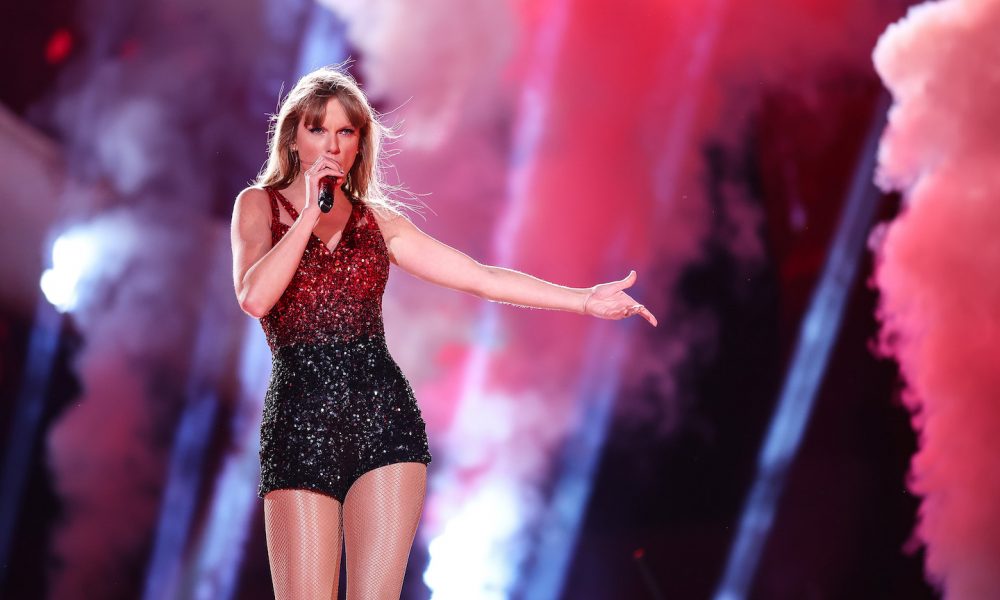 One of the biggest movie events of the year just got bigger. AMC Theaters has announced that Taylor Swift: The Eras Tour will have a world premiere screening in Los Angeles on October 11. It is currently unknown if Swift herself will attend the premiere, and a venue has not yet been announced.
The premiere will be held two days before the Sam Wrench-directed concert film opens in over 100 countries and 7500 cinemas on October 13th. AMC has confirmed every location in the U.S. will screen Eras Tour at 6 p.m. local time on opening day. North American theatergoers can also catch the film at Cinemark and Regal Cinemas in the U.S., Cineplex in Canada, and Cinepolis in Mexico.
TAYLOR SWIFT | THE ERAS TOUR Concert Film Official Trailer
While tickets across locations are still available, many fans already have theirs; The Eras Tour broke the record for single-day advance ticket sales at AMC in the U.S., with more than $26 million in ticket sales in one day. The film is already predicted to be a box office smash, with experts estimating a range of opening weekend numbers between $75 million to upwards of $125 million.
October 13th will see the film opening in Albania, Argentina, Austria, Bolivia, Bermuda, Colombia, Cyprus, Ecuador, Fiji, Gibraltar, Iceland, Italy, Kosovo, Luxembourg, Malta, Mauritius, Moldova, Nicaragua, Peru, Poland, Serbia, Sri Lanka, Thailand, Ukraine, Venezuela, and Zambia among many others. The film will also arrive in Brazil, Bulgaria, Hong Kong, Hungary, India, Indonesia, Macau, Romania, Singapore, South Korea, Taiwan, Turkey, and Vietnam on November 3.
'The Eras Tour' was attended by more than three million Swifties during the first leg of its U.S. run, and has become a certified cultural phenomenon. 'The Eras Tour' concert film will play at least four showtimes per day on Thursdays, Fridays, Saturdays, and Sundays, at every AMC theatre location in the United States. Tickets are currently available through November 5th, but AMC's website notes more dates will be announced.