Ice Spice Brings It Back To The Bodega In 'Deli' Video
The buzzing rapper takes over a Harlem deli for her latest visual.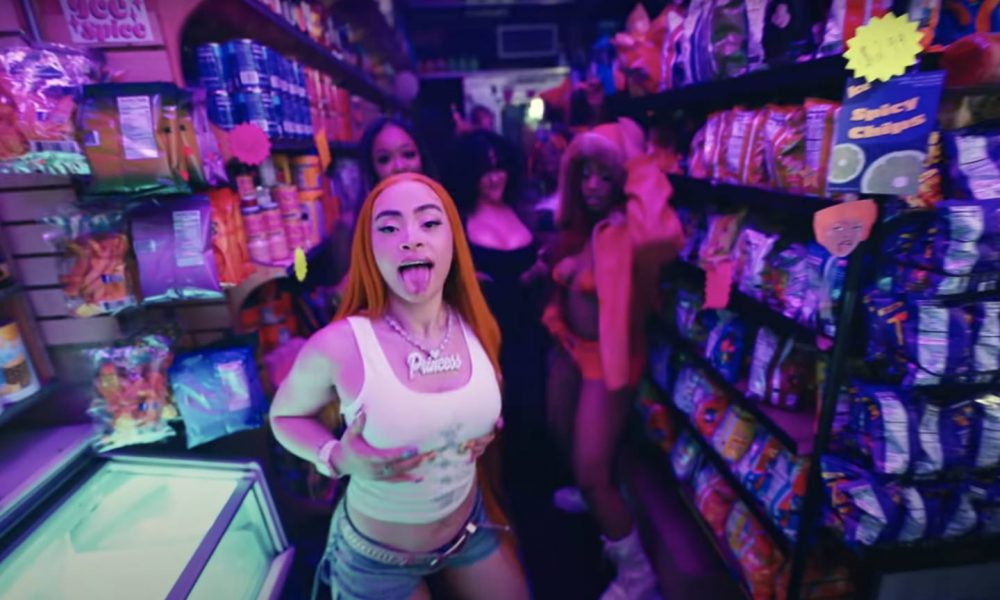 Many of us first got to know Ice Spice by watching the Bronx-native rap in a bodega in the video for "No Clarity." Now, she's returning to her roots in the new video for "Deli," the latest track off the deluxe edition of her EP Like..? 
This time, she's brought a girl gang, who back Spice up and twerk on the counter as she raps, "Hunnid bands in Chanely / But I'm still shakin' ass in a deli." Outside, fans filled the streets, and some even got their own spotlights in the video as the shoot turned into its own kind of block party.  The video was directed by Ice Spice herself, along with George and Frederick Buford.
Earlier this month, Apple Music spent a day in the Bronx with Ice Spice, where she spoke about her love for a good deli. "Delis are like very, very important in New York. I'm sure they're important everywhere. As a New Yorker, it's important there's always a deli in walking distance," she said.
The highly-anticipated deluxe edition of Like..? dropped on July 21st, adding the Nicki Minaj remix of her song "Princess Diana" alongside four new tracks: "How High?," "Butterfly Ku," "On The Radar," and "Deli," of course. The EP was first released back in January and has racked up 879 million combined global streams since thanks to hits including "Munch," "Bikini Bottom," "Gangsta Boo" (with Lil Tjay), and "In Ha Mood." 
Ice Spice performed "Deli" in concert for the first time at the Rolling Loud Miami festival last weekend. Fans will also be able to catch Spice on tour with Doja Cat in the fall, as the opening act for the first half of "The Scarlet Tour."