Iggy Pop Presented With 2022 Polar Music Prize At Gala Ceremony
The event also honored French music ensemble Ensemble intercontemporain and hit writer Diane Warren.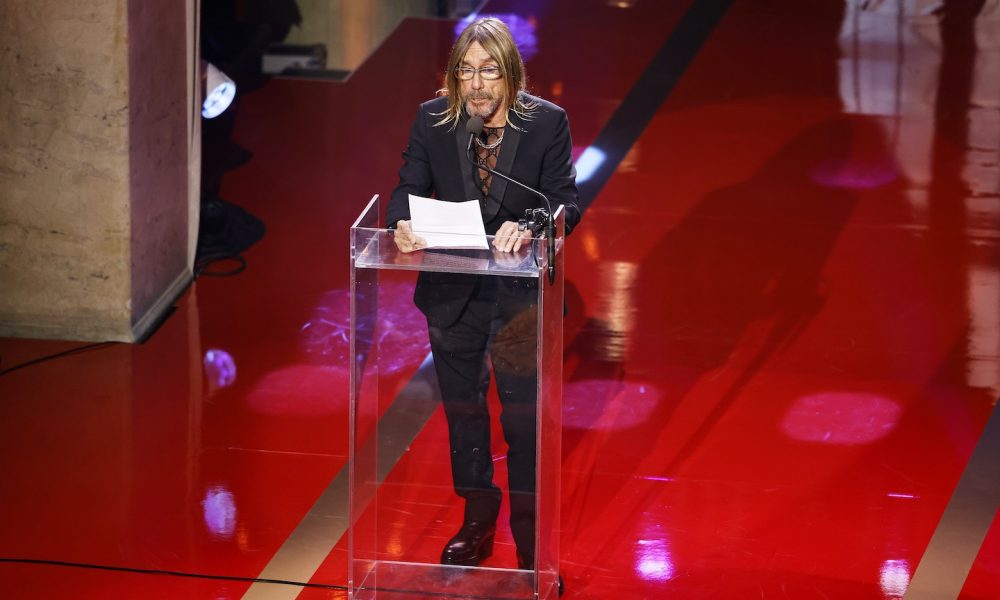 Iggy Pop has been presented with the Polar Music Prize by King Carl XVI Gustaf of Sweden. The gala ceremony took place at the Grand Hotel in Stockholm, last night (24) and also honored the joint 2022 winners, French music ensemble Ensemble Intercontemporain. One Laureate each from the worlds of popular and classical music is selected for the prize each year.
Prolific hit songwriter Diane Warren was also given the 2020 award, delayed by the pandemic. Each recipient receives 1m Swedish Krona in prize money, which equates to more than $101,000.
"Recognition is a hard mistress," said the new wave figurehead in his acceptance speech, in which he referred to his Swedish connections. "Ada Osterberg, a Swedish émigré to the US, adopted my father James. [Ada] was a Red Cross nurse and raised my dad during the great depression. These were great people. Real people.
Iggy Pop - The Passenger (Official Video)
"I am neither great nor real. At this point, I am a myth. Happily, music is a form of myth. All beauty derives from believing in myth. But every so often, you gotta get real…like balls. That's how I got here. So when you think about music, when you think about this prize, and if you remember me, think about the balls."
Ensemble Intercontemporain musical director Matthias Pintscher and director general Olivier Leymarie accepted the ensemble's prize, saying they felt "so honored" to join Bruce Springsteen, Paul McCartney, Bob Dylan, and others among those recognized.
Warren, in her speech, said of her songwriting: "This is what I still wake up every day and live to do. I never for a minute do not realize how lucky I am. That I can write a song to make someone feel good, feel seen, feel understood, feel less alone. How cool is that? Thank you for this award and for an amazing night I will never forget."
Listen to the best of Iggy Pop on Apple Music and Spotify.