Iggy Pop's John Peel Lecture To Be Broadcast Live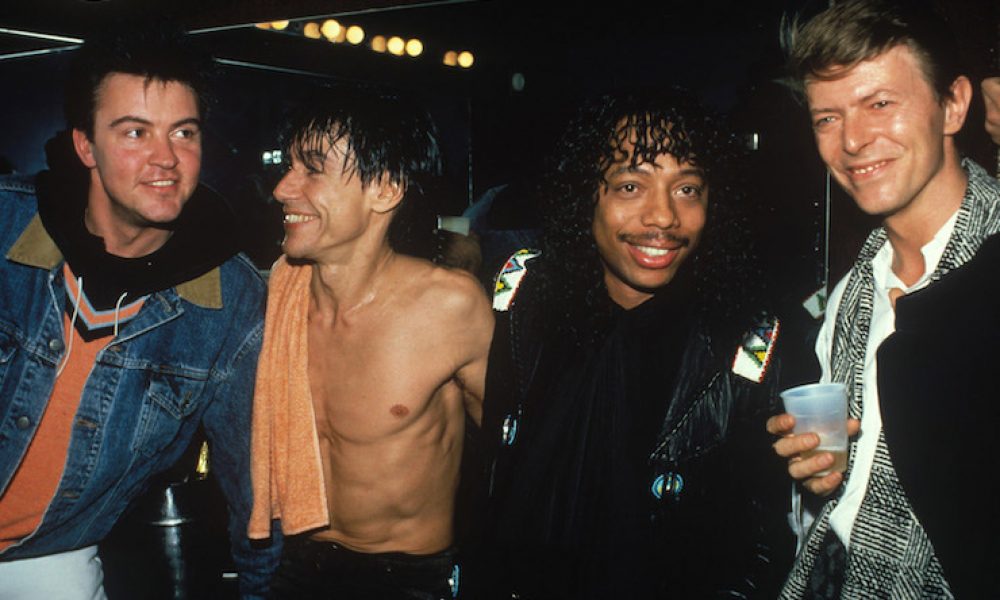 Iggy Pop's John Peel Lecture, the fourth annual address in the name of the late music broadcaster, at Radio Festival in Salford this evening (Monday), will be broadcast live on BBC Radio 6 Music from 7pm local time here.
Iggy, who hosts a regular Sunday afternoon show on the network, is to deliver a speech on the subject of 'Free Music in a Capitalist Society.' His address will also be filmed for broadcast on BBC Four next Sunday (October 19) at 8pm.
"I get the feeling that John was the kind of guy who would have done his job for nothing, as long as he felt great about it," says Pop. "So we have that in common. Examining his life, I was interested to learn that he found his voice in large part through his wanderings in America. Sometimes it takes strange circumstances to provide a mirror in which to find yourself. Anyway, he's done a lot to give others a voice, and that's the most important gift you can give."
The lecture has become a fixture of the broadcasting calendar, each year inviting a music industry notable to speak on a subject close to their heart and create media debate. The first speech, in 2011, was given by Pete Townshend of The Who, who explored the implications of digital music media in an age of free music. Billy Bragg, in 2012, spoke of the need for music and radio mavericks, and last year, Charlotte Church addressed the audience on the theme of women and their representation in the music business.
Pop is especially appropriate for the John Peel Lecture, as Peel was the first broadcaster to play him with the Stooges on British radio, when he championed 'Little Doll,' from their self-titled debut album, on BBC Radio 1 in August 1969.
"I've never given a lecture in my life," says Iggy, "but on the day I'm going to attempt a discussion on the subject of free music in a capitalist society. This is a struggle which never ends."
Format:
UK English