Imagine Dragons Shared TELYKAST Remix Of Classic Track, 'Demons'
The song's original version was the second single from the Las Vegas outfit's multi-platinum, 2012 debut album, 'Night Visions.'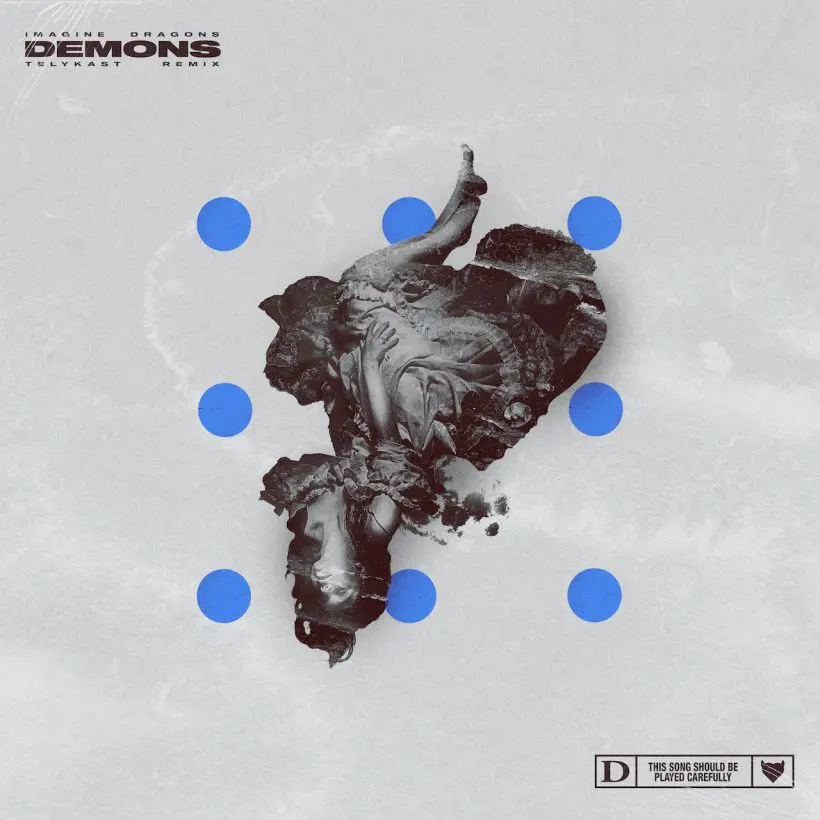 Imagine Dragons have released a new remix of their fan favorite, "Demons" helmed by TELYKast. You can check it out below.
TELYKast bring a celebratory beat to their new remix of "Demons," the second single from the Las Vegas outfit's multi-platinum, 2012 debut album, Night Visions. The "Demons (TELYKAST Remix)" is now available on all digital services through IGA/UMe.
With their full-length debut Night Visions in 2012, Imagine Dragons found themselves on a skyward trajectory that saw the album debut at No. 2 on the Billboard 200, selling more than five million copies worldwide.
TELYKast unifies three distinct musical personas into one genre-defying collective that creates original music and remixes, tallying over 100 million streams and 50 million views to date.
Also in Imagine Dragons news, the band recently announced their 'Mercury' US tour in celebration of the release of their latest album, Mercury – Act 1. Produced by Live Nation, the 2022 tour kicks off on February 6 at FTX Arena in Miami, FL making stops across North America in Raleigh, Montreal (QC), Minneapolis, and more before wrapping up in Phoenix, AZ at the Footprint Center on March 14.
The band's highly anticipated fifth studio album Mercury – Act 1 found Imagine Dragons teaming up with esteemed producer Rick Rubin. With the title drawing inspiration from the word "mercurial," Mercury – Act 1 is a candid album that abandons metaphorically charged lyrics and instead embraces emotional extremities, holding nothing back. It marks the band's first album since 2018's Origins.
In August, in an effort to save the Utah concert venue that gave them their big break, Imagine Dragons threw a "Free the Fox" benefit via their official YouTube page. When the band heard through the grapevine that Corey Fox was having trouble paying off the mortgage on Velour, his music venue in Provo, Utah, Imagine Dragons decided to step in. Frontman Dan Reynolds attributes his career's success largely to Fox, making the benefit of the utmost importance to him.