Imelda May, Courtney Marie Andrews, Others Join Black Deer Festival 2022
Other new names on the bill include Shovels & Rope, Shooter Jennings, and Ward Thomas.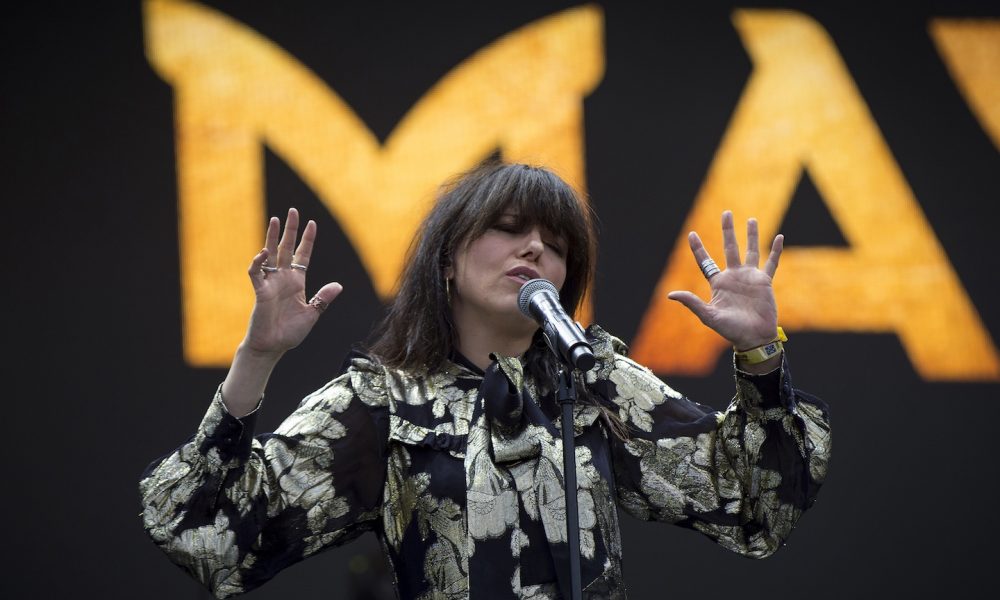 Imelda May has joined the bill for the 2022 Black Deer Festival, as one of the UK's most popular roots and Americana events prepares to return to Eridge Park in Kent next June.
The Irish performer has her version of Metallica's "The God That Failed" (from The Metallica Blacklist) and the album 11 Past The Hour on release on Blackened Recordings via Universal. She's among the new names on the expansive bill for the festival, which will take place on June 17-19 next year. The 2022 gathering will mark the return of Black Deer after a two-year enforced hiatus. May was among the artists announced for the postponed 2021 weekend.
Imelda May - "The God That Failed" from The Metallica Blacklist
May will play on the June 17 bill along with such names as Foy Vance, the Felice Brothers, and two more new additions, Shovels & Rope and Shooter Jennings. "I've been looking forward to bringing over the band and playing Black Deer since forever," says Jennings. "It's finally here after a long wait and we can't wait to see everyone in 2022." Another headline act will be added to the Friday bill in due course.
Also newly added to the 2022 line-up are Ward Thomas, Courtney Marie Andrews, the Cuban Brothers, the Picturebooks, Jack Broadbent, Robert Vincent, Get Cape. Wear Cape. Fly, Ben Ottewell, Wildwood Kin, William The Conqueror, Rob Heron & the Tea Pad Orchestra, Lady Nade, Police Dog Hogan, Bess Atwell, Native Harrow, the Goat Roper Rodeo Band, the Mountain Firework Company, Jinda Biant, and Simeon Hammond Dallas.
Saturday's schedule will be headlined by Wilco and the Waterboys, whose Mike Scott says: "As lovers of Americana and roots music we're thrilled to be playing Black Deer Festival and looking forward To making some magic in the country with you." On Sunday (June 19), Van Morrison tops a bill that also features Drive-By Truckers, the Dead South and many more. Tickets and more information are at www.blackdeerfestival.com.