Impulse! Records Releases 60th Anniversary Box Set
This release includes liner notes by Greg Tate and A.B. Spellman.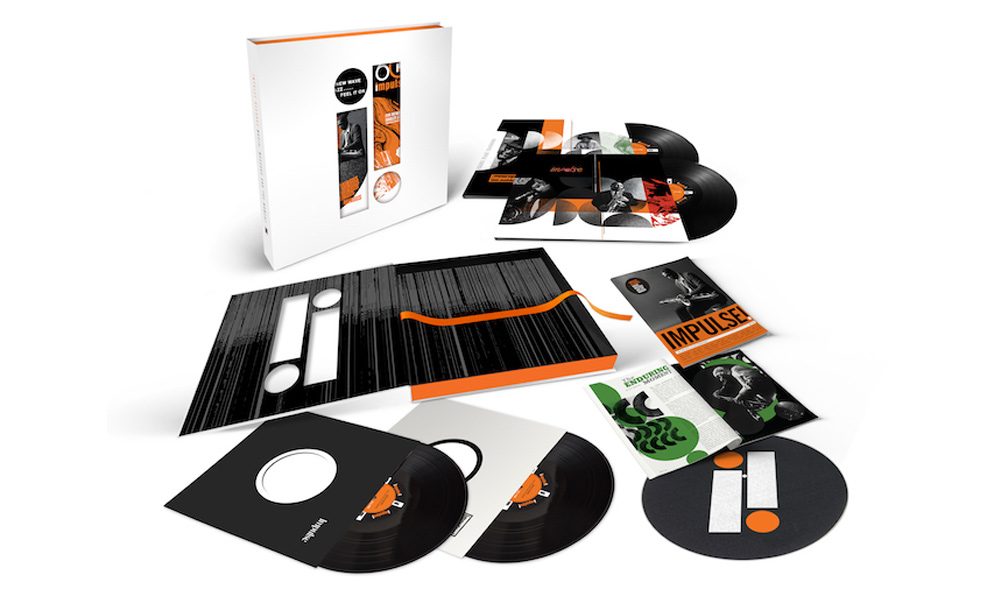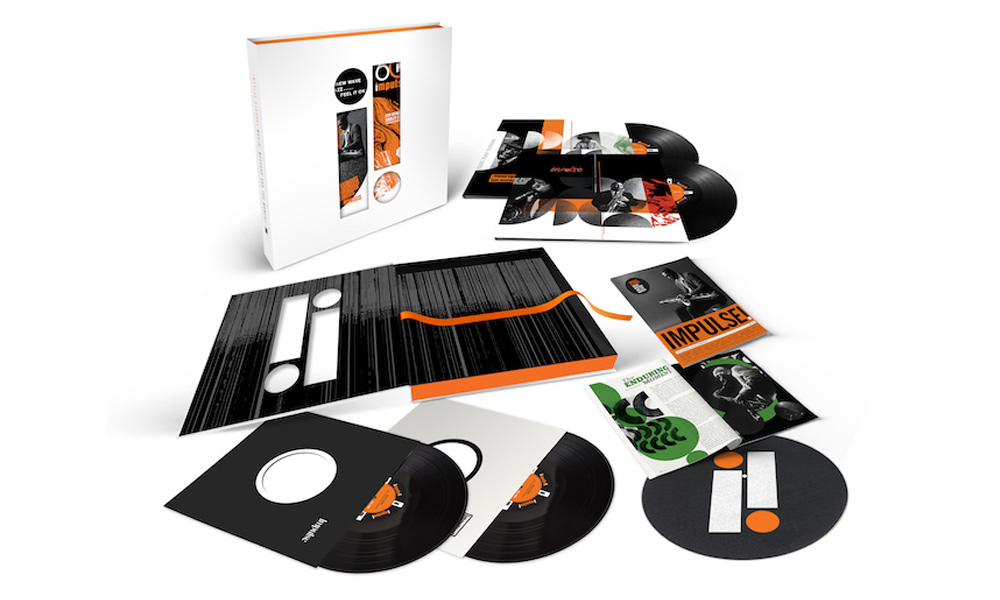 Impulse! Records kicks off its year-long 60th-anniversary festivities, with the arrival of the 4-LP box set, Impulse Records: Music, Message & The Moment, out today.
The collection tells the story of the political, social, and spiritual facets of the artists and music of Impulse! Records and highlights musical conversations about civil rights – echoed in such albums as John Coltrane's Alabama, Archie Shepp's Attica Blues, John and Alice Coltrane's Reverend King, Charlie Haden and the Liberation Orchestra's We Shall Overcome, and Oliver Nelson's The Rights Of All. See the box in full detail, in the unboxing below.
Impulse! Records: Music, Message & The Moment - Physical Unboxing
For 60 years, the legendary Impulse! Records has been home to some of the greatest jazz artists of all time, including John Coltrane, Charles Mingus, Archie Shepp, Alice Coltrane, Pharoah Sanders, Quincy Jones, and more. The orange-and-black imprint known as the House That Trane Built was a cultural beacon of progressive politics, spiritualism, and activism throughout the 1960s and 1970s.
Jazz was an integral part of exploring Black identity and pushing cultural and political boundaries and conversations, as outlined in the box set essays by poet and critic A.B. Spellman and critic Greg Tate, both of whom offer vital perspective on the importance of this label, the artists and music that flowed through it, and the cultural backdrop.
Today, the label thrives with a new generation of exciting jazz artists including Shabaka Hutchings, Sons of Kemet, The Comet Is Coming, Brandee Younger, Ted Poor, and more.
Along with the curated box set, the historic label has a lot more in store for its anniversary celebrations including a reimagined Alice Coltrane rarity, Turiya Sings, high-fidelity vinyl reissues, curated playlists, exclusive posters, new deep-dive video content, and more to be announced throughout 2021.
Impulse! Records' Impulse Records: Music, Message & The Moment is out now. View the full tracklisting below.
Tracklist:
LP 1: Side 1
1. The John Coltrane Quartet — Africa
LP 1: Side 2
1. Max Roach — Garvey's Ghost
2. Quincy Jones and his Orchestra — Hard Sock Dance
3. John Coltrane — Up 'Gainst the Wall
4. Elvin Jones/Jimmy Garrison Sextet — Just Us Blues
LP 2: Side 1
1. John Coltrane — Alabama
2. Charles Mingus — Better Get Hit in Yo' Soul
3. Shirley Scott Trio — Freedom Dance
4. Yusef Lateef — Sister Mamie
LP 2: Side 2
1. Archie Shepp — Malcolm, Malcolm—Semper Malcolm
2. Stanley Turrentine — Good Lookin' Out
3. Earl Hines — Black and Tan Fantasy
4. Oliver Nelson — The Rights of All
LP 3: Side 1
1. Pharoah Sanders — The Creator Has a Master Plan (edit)
2. John Coltrane & Alice Coltrane — Reverend King
LP 3: Side 2
1. The Ahmad Jamal Trio — The Awakening
2. Albert Ayler — Music Is the Healing Force of the Universe
3. Charlie Haden — We Shall Overcome
LP 4: Side 1
1. Alice Coltrane — Blue Nile
2. Pharoah Sanders — Astral Traveling
3. Archie Shepp — Blues for Brother George Jackson
4. Michael White — Lament (Mankind)
LP 4: Side 2
1. Dewey Redman — Imani
2. Marion Brown — Bismillahi 'Rrahmani 'Rrahim
3. John Handy — Hard Work