INXS, Baker Boy, And LEGO Team Up For 'New Sensation' Dance Video
The lively visual was created in partnership with LEGO's New VIDIYO app.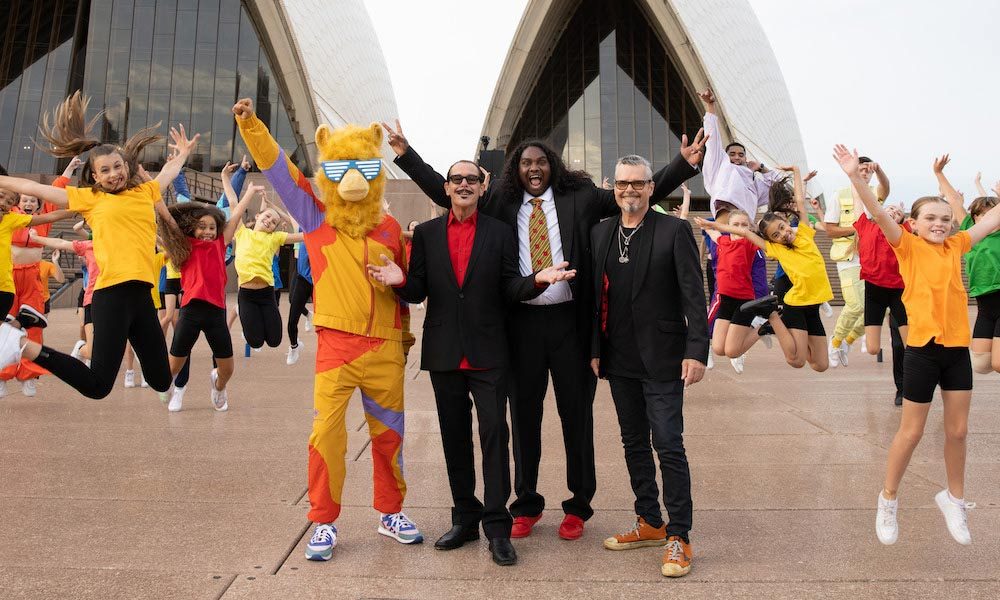 Rising Australian rapper Baker Boy has partnered with LEGO and the legendary rockers INXS to create a playful dance video. The visual, which finds Baker Boy and friends dancing across Sydney to INXS's "New Sensation," was created in partnership with LEGO's new VIDIYO app.
In addition to Baker Boy, two of INXS's original members, Kirk Pengilly and Jon Farriss, make a cameo, as does LEGO minifigure L.L.A.M.A. – a rapper and DJ whose name stands for Love, Laughter, And Music Always. L.L.A.M.A. recently made history by being the first LEGO minifigure to sign to a record label (Universal Music Group) and the first artist to release a song via VIDIYO.
INXS – New Sensation (MUSIC VIDIYO) starring Baker Boy
At the top of the year, LEGO and Universal Music Group announced VIDIYO – a joint venture that allows children to create and share their own music videos, using songs from UMG's vast catalog. The app – aimed at kids aged 7-10 – incorporates both physical and digital play, through the use of LEGO minifigures and 2×2 square LEGO elements called "BeatBits." Each Beatbit unlocks various audio/visual effects (including dance moves) when filmed through the VIDIYO app. The platform also includes a social component, allowing its users to safely upload 5, 10, 15, or 20-second shareable clips to the app's feed.
"VIDIYO is the kind of app I wish I had when I was a kid," said Baker Boy in a statement. "I always loved dancing and performing, and something like this would have made my dreams feel more like a reality and help bring my creative visions to life. I hope VIDIYO inspires kids across the country to dream big and know that with a little bit of dance, anything is possible."
To make it easier for kids to dance along – and take part in their very own dance challenge at home – LEGO and Baker Boy have created a dance tutorial, available on the rapper's Instagram and LEGO social channels.
INXS, meanwhile, shared that the bands' latest venture with LEGO reflects the vision that their late manager, Chris "CM" Murphy, had for the band. "INXS's legacy has always encouraged and enjoyed playing to a wide demographic audience – which is why Chris wanted INXS to align our classic funk-rock song 'New Sensation' with LEGO and Baker Boy, to continue to build our fanbase among today's kids, helping to ensure the INXS name and music continues for generations to come," said founding member and drummer Jon Farriss. "We hope to inspire the next generation of music makers to create, produce and star in their own music creations."
Click here to listen to the best of INXS.