Irish Grinstead, Member Of R&B Group 702, Dies At 43
The group was celebrated for hits like 'Steelo' and 'Where My Girls At.'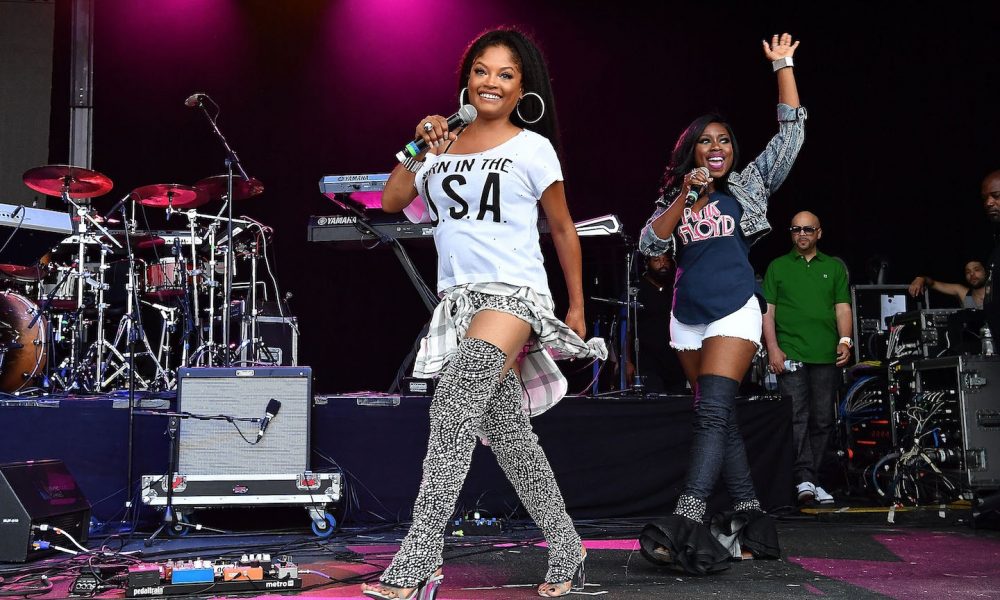 Irish Grinstead, a celebrated singer and member of the R&B girl group 702, has died. She was 43. Grinstead's sister and fellow 702 group member, LeMisha Grinstead, announced the news of her death on Instagram.
"It is with great sadness that I have to let you know that my beautiful sister and friend has passed away this evening," she wrote. "She has had a long battle and she is finally at peace. That girl was as bright as the stars! She was not only beautiful on the outside, but also within. Sharing the stage with her was a joy I will cherish for the rest of my life! We, the family ask for prayers and respect for our privacy as we grieve an outstanding loss to our family."
While a cause of death was not provided, the R&B group announced in December that Irish was taking "a medical leave of absence due to serious medical issues." Grinstead was born on June 2, 1980. Her identical twin sister Orish died from kidney failure in 2008 at age 27. 702, which consisted of the Grinstead sisters and Kameelah Williams, was named after the area code of their hometown, Las Vegas.
The group released their debut album No Doubt in 1996, via Motown Records. That project featured a guest appearance by Missy Elliott on the single "Steelo." They released their second album 702 in 1999, which featured the massive track "Where My Girls At."
The group parted way in 2006 and took an extended hiatus. In 2021, the Grinstead sisters were featured on on BET Presents: The Encore, a show that followed R&B girl-group members and their attempts to create an album in 30 days by forming a supergroup.
Williams paid tribute to Grinstead in an Instagram post, writing, "Devastated & heartbroken. I struggled with this post because to me this isn't real. There's a lot I want to say, but there's no way to say what your heart hasn't fully accepted. It's hard to acknowledge this is even happening. I know you're feeling better now and hugging your twin Orish which makes me smile cus I know how much you missed her. You & I have known each other since we were kids and we've laughed, cried, celebrated, and everything in between which is why I just don't want to believe this."